By Eric Smith
Morris Goldfarb, the chairman and CEO of G-III Apparel Group Ltd., fully understands the impact that tariffs have had on the New York-based fashion and apparel company he oversees. He also knows that if the trade war persists, tariffs will continue to wreak havoc on the company's financial outlook.
But Goldfarb is also resolute that G-III has the ways and means to mitigate the pressure that tariffs are placing on its business. After all, while the company is celebrating its 30th anniversary next week—execs will ring the closing bell at the Nasdaq—its roots date back to the 1950s when Goldfarb's father created G-III as a leather coat manufacturing company.
So dealing with the ups and downs of international trade disputes is par for the course at G-III, just as it is for any global business that has long dealt with such headwinds.
"We all need to remember, we're in a competitive world," Goldfarb told analysts on a company earnings call Wednesday morning. "Everybody has the same challenge. It's not as if G-III stands alone as the only resource that's paying these tariffs. It's the entire community that we operate in, and we are as competitive as they come. We buy as efficiently as anybody in the industry; we measure every element that goes into ultimately delivering the product to the consumer."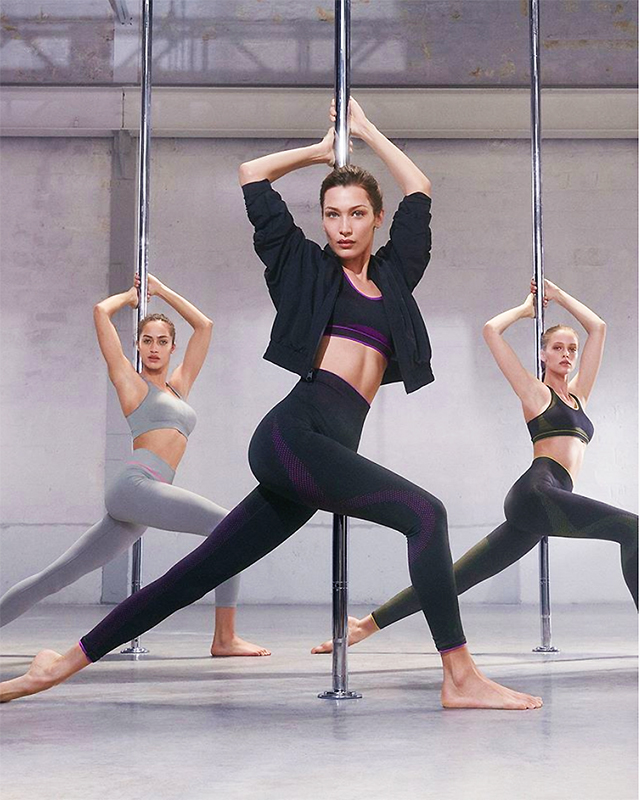 G-III, which owns a sizeable sports licensing business, but whose main business is Calvin Klein, Tommy Hilfiger and Donna Karen apparel, mostly avoided the impact of tariffs in the fiscal third quarter thanks to orders placed ahead of the September start for the latest tranche of goods.
But with President Trump's recent comments that he may not end the trade war until after the 2020 election, all companies are preparing for the worst. Thankfully, Goldfarb said, the G-III business model was built to somewhat absorb a rise in tariffs and has adapted in recent years to be even more insulated.
"Clearly we'll be paying a little bit more for our product," he said. "As we stated earlier, we're getting the cooperation of our vendor base and we're producing product that is a little bit more fashion than it has been historically. Historically the inventory that we depended on for success was the replenishment side of the business. Today that's changing and fashion is really what is driving success. So when fashion drives success, you are able to raise your prices, it's not replenishing the same items that you've had for the last three or four years."
In addition to raising prices and working with suppliers on splitting whatever sourcing increases arise, G-III will look to other means for mitigation.
"As we place future buys, we continue to negotiate some major support from our vendors to maintain their level of participation of price concessions," Goldfarb said. "We will also seek additional tariff mitigation from continuing our sourcing diversification as selectively raising wholesale prices."
Despite all these measures in place, plus other ones such as closing retail stores to rightsize the business, the company still has an uphill battle ahead of it.
G-III on Wednesday lowered its outlook for the fiscal year after reporting net sales for the fiscal third quarter ended October 31 increased 5.2 percent to $1.13 billion from $1.07 billion a year ago but missed analysts' expectations by $40 million.
The company reported earnings per share of $1.99, which beat Wall Street's estimates by 5 cents. GAAP net income for the third quarter of $95.4 million, or $1.97 per diluted share, compared to $94 million, or $1.86 per diluted share, in the prior year's comparable period.
G-III issued downwardly revised guidance for the fiscal year ending January 31, 2020, a forecast that also incorporates the expected impact of the additional tariffs implemented effective September 1.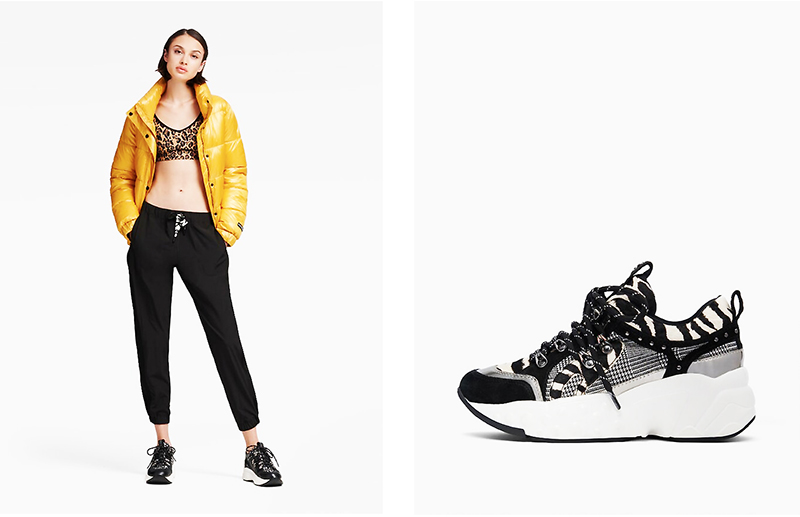 For fiscal 2020, the company is now forecasting net sales of approximately $3.20 billion and net income between $147 million and $152 million, or between $3.01 and $3.11 per diluted share. This compares to net sales of $3.08 billion and net income of $138.1 million, or $2.75 per diluted share for fiscal 2019, but is down from previous guidance.
G-III is also anticipating non-GAAP net income for fiscal 2020 between $149 million and $154 million, or between $3.06 and $3.16 per diluted share. That's also up from fiscal 2019 but down from previous guidance.
"The FY20 reduction to guidance reflects softer than expected trends in both wholesale and outlets," Jim Duffy of Stifel wrote in a note to investors. "Another revenue miss (5 quarters in a row) and guidance reduction underscores the inherent lack of visibility associated with selling through structurally challenged channels. Encouragingly, with the year-end report management expects to detail strategies for exiting loss making retail (guided to $56mn loss for FY20). Tariffs will pressure margin in FY21 through mitigation and reduced retail losses should yield improved earnings power in FY22."
That last point had Goldfarb confident even as the company faces other challenges in the fiscal years ahead.
"I'm comfortable that if there was a last standing man, we would be it," Goldfarb said. "We are doing everything to exist for the future. This is a company that wasn't built yesterday. We were a leather coat company in 1956. In 1972 when I joined this company, it was $2.5 million company doing leather coats, and today you'd be hard-pressed to find a category of product in fashion that we don't do and we do them all well."
Shares of G-III Apparel Group (GIII) were down 62 cents, or 2.2 percent, to $27.89 at market close Wednesday.
Photos courtesy Calvin Klein, Tommy Hilfiger and Donna Karen apparel