By Thomas J. Ryan
After undergoing a rough patch a few years ago, the specialty run channel has stabilized and is seeing some growth, proving that the package of strong customer service and community involvement still pays off, according to two panels held Tuesday at The Running Event (TRE) in Austin. That's not to say some reinvention isn't required.
"I'd say overall it's good," said Chris Farley, owner of Pacers Running, with six stores in the Washington D.C. area, about the run specialty channel. Farley moderated a discussion on the state of run retail. He implied that while the industry isn't seeing the double-digit gains that were captured in what many consider the third running boom, it's again presenting opportunities for growth.
The session's panelists, Ellen Brenner, VP and CFO, at Fleet Feet Buffalo and Yellowjacket Racing, an organization that orchestrates running events and Josh Levinson, co-founder and president of Charm City Run in the Baltimore region, provided ample evidence that stores connected to their communities are continuing to find ways to thrive. Charm City Run has seven stores and Fleet Feet Buffalo has four and both support a wide array of races and running events in their communities.
Brenner and Levinson counted the many ways a run specialty store could support a community. These may include the often-clichéd message of running stores "changing people's lives," countless stories helping individuals discover running to overcome a tragedy, get healthy, or reset their mindset. The events support a wide array of local non-profits. Many stores also create and are the backbone of their local communities that countless runners rely on.
"What we do in our community is really hard to replicate," said Brenner. "I think it's an incredible value and service that you can't put a price on. And it's something very unique in the retail space."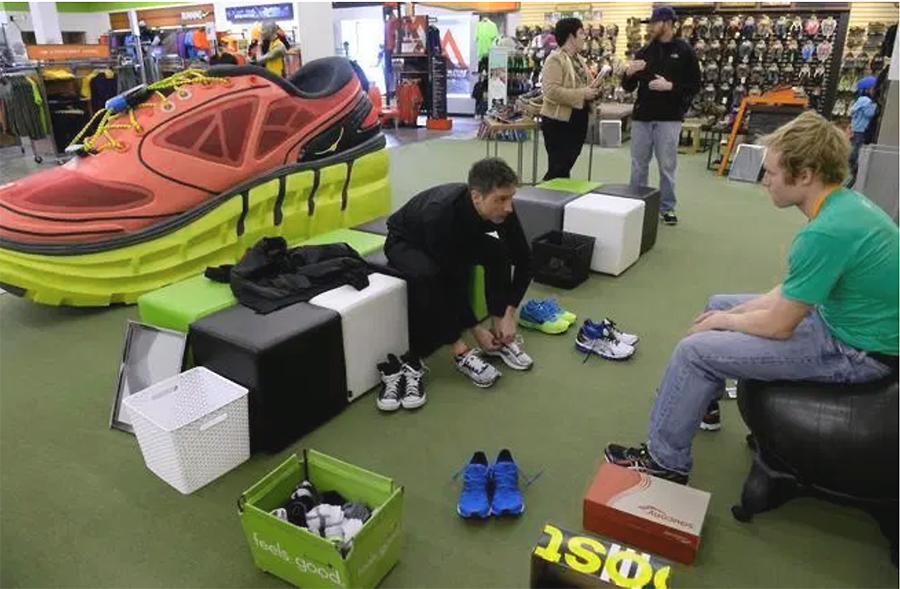 Levinson observed that it's rare to walk into a retail store and have a quality conversation with someone who "actually cares about what's going on in your life" and that often happens in a running shop with a bond around running. Both Brenner and Levinson pointed to the void that would develop if a quality running store should leave a neighborhood. Said Levinson, "We've become a second home for a lot of people."
A second panel on the evolution of the run specialty channel also viewed run specialty's prospects favorably. That panel was hosted by Kathy Dably, CEO of Pacers Running and included Jim Weber, CEO of Brooks Running; Melissa Worth, SVP North America at New Balance; and Robyn Goby, Fleet Feet's VP of development.
Weber believes that run specialty remains a "wonderful place to be." The opportunity, he said, is similar to when he assumed the leadership of Brooks 20 years ago when trends toward health & wellness, which includes running, were only starting to receive attention. He stated that the "enthusiast sports lifestyle is fundamentally a global phenomenon," supported by "tens of thousands of little sub-communities," including local running groups and training clubs.
Said Weber, "I just think to look out over the next 15 years that we're really lucky to be in this space because it's a local phenomenon and it's social. We have an amazing opportunity."
Still, Weber noted that one challenge for Brooks is that the brand has to be introduced to "every new generation of runners" and that may involve adapting to new platforms and finding fresh ways to engage, provide value and stay relevant. The broader industry also has to encourage each new generation to embrace the running lifestyle. Said Weber, "They're going to have a tremendous number of choices and for them to choose your store or for them to choose our product, we have to earn that."
New Balance's Worth said the consumer is "changing really, really fast" due largely to the impact of technology with expectations continuing to be elevated. Some bigger trends she sees are on-demand production, personalization and transparency as consumers "want to know where their product comes from and what brands stand for."
She noted that online's increasing influence means differentiation will only become more critical for physical stores. Worth said, "You can't just be transactional, and that's where the community aspect really comes into play."
Fleet Feet's Goby believes that what the industry offers today will be "very similar" in 10 to 15 years. Store personal will continue to be seen as local experts, winning stores will be "creating amazing customer experiences," and local stores will still be "bringing people together" for runs and other activations, she said. Being seen as the go-to place for advice on injury prevention will also remain essential. Said Goby, "Those are the things that are making connections. Things you can't duplicate with the online experience…The minute it becomes transactional, we're all in trouble."
Yet she likewise agreed the "world is changing really fast, and we have to change with it. We need to stay ahead of it." Goby said that in the future stores may not even carry footwear but just carry raw materials with customized shoes being turned around in hours in a 3D-print machine in the parking lot.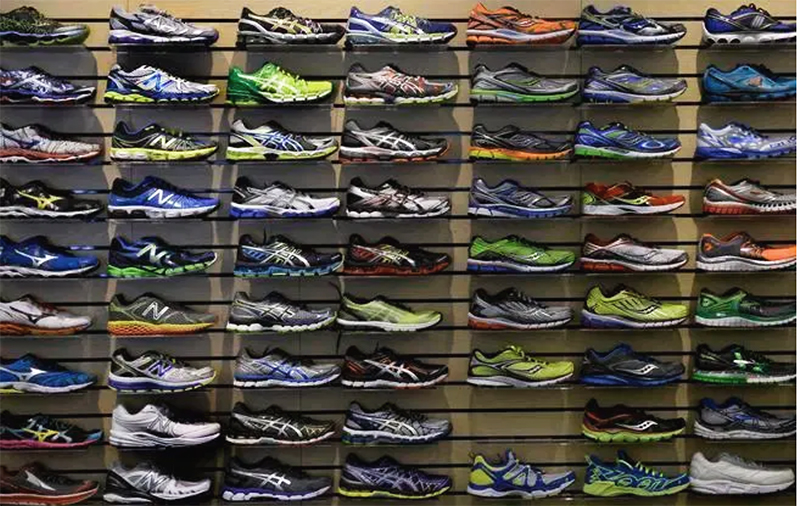 What Goby clearly sees ahead is e-commerce continuing to expand at a faster rate than brick & mortar as consumers increasingly seek convenience. Digital marketing should receive more attention since it "works" and has even proven to drive more customers to stores than online. In a fresh take on omnichannel execution, Fleet Feet is encouraging customers to check-in online before they go to stores to state their preferences to fast-track the in-store experience. Social media will also remain important for engagement although the platforms will likely change, Goby predicted.
Mobile checkout is also being tested at Fleet Feet to enable an associate to guide a customer from the fit process through payment, again in part to support convenience as "younger customers especially expect to get in and out of the store quickly," said Goby.
Elevating the fit process will remain a priority for Fleet Feet as past advances have given store associates more creditability with consumers to offer advice on products beyond footwear. Goby said many of the changes are driven by technology but the key for stores will be "to use technology to change connections with the consumer, not replace it."
One challenge facing the industry, noted in the state of run retail panel, was pressure on the expense side.
In product, Brenner noted that many footwear vendors are following Nike's lead in seeking to come up with the "next great shoe." While that captivates runners' attention, the shoes are costly with Nike's Vaporfly 4% Flyknit selling for $250. The pricey shoes weigh on a store's inventory costs, and it's still uncertain how many runners will pay up for the models.
Brenner further noted that overall, retail today requires numerous tech-driven investments from in-store, with POS upgrades, to e-commerce solutions and digital marketing outreaches that all come at an extra cost. She said, "These are all avenues that can be phenomenal for the revenue side of the business, but you also have to be cautious about what it means for the expense side of the house."
Employee retention is expected to remain critical for run specialty. Levinson said part of what makes run specialty "special" is it offers an "intangible feeling for that customer" walking in. He attributes that largely to the bonds created by the personnel working inside the store that supports the local running community.
"The way we get to that is a whole lot of employee stability," said Levinson. "Most of my employees have been with me for over ten years, and that creates a family atmosphere. These people work incredibly hard, and they're incredibly dedicated."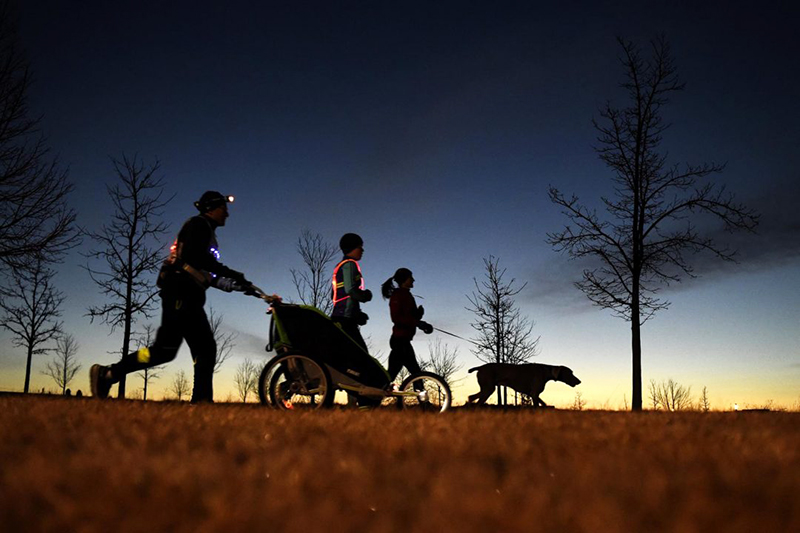 Another message for stores was to not get complacent especially with trends moving so fast. Said Brenner, "The status quo is extremely boring personally for us. We're always reinventing. We always take risks. It's the nature of who we are."
Brenner likened it to how bars frequently reinvent their theme in order to attract customers, and she believes similar continued experimentation has to be going on at run specialty whether at the store level or with activations. She said, "Sometimes an event isn't working so we need to reinvent, throw it out and try something new."
Levinson agreed that if locals are losing interest in fun runs, a pub run or scavenger run may be enough to re-engage them. Charm City Run is likewise "always tinkering" with social media. Said Levinson, "If you keep doing the same things, it grows stale."
The evolution of the run specialty channel also covered challenges around sustainability, including what becomes of the cardboard box. Bringing more diversity into the run specialty channel and the importance of brand promises were also explored.
Goby highlighted the challenges the industry faces recruiting the next generation of operators that will have to guide the run specialty channel's future.
She noted that Fleet Feet continues to attract three types of owners: couples in their 40s' and 50s' interested in a life change, "young very-driven males" that often have financial support from a parent or silent investor and "strong, fiercely independent women" who may also have support from a partner who isn't involved in the day-to-day business.
Goby said the reasons individuals seek to own a store has always been a lifestyle choice and often involve wanting to make a positive impact on their community, to focus on their passions or to invest in themselves. Said Goby, "They know they aren't doing this to get rich. They want to make a change."
But she said overall franchise inquiries have dropped to 20 a month from about 30 ten years ago. Fleet Feet attributes it largely to concerns about the future of brick & mortar. She also noted that many prospective entrepreneurs don't have enough money to launch a store.
Part of the challenge is concern potential owners have over access to product as vendors expand DTC (direct-to-consumer). Goby stressed the importance of "sustainable" commitments from vendors. But she also said the industry needs to continue to improve the running store financial model to make "getting into the black more likely." She added, "We need to do better job managing expenses, raising margins and being able to pay our employees because we need great people. We have to find more economies of scale."
Better broadcasting the quality-of-life benefits of running a store would also help broaden the industry's appeal as a career to the next generation of stewards. Said Goby, "You want this channel as attractive as possible to future buyers."
Brenner likewise believes the aspirational story of how critical run specialty stores can be to local communities should be heard louder by the general public and that should provide dividends to the industry. She likened the service run specialty provides to the classic movie, Miracle On 34th Street, where Macy's and its competitors changed their methods to address customers' needs first. She said, "What we do is very similar…That story should be out there a lot more for the community and for the world to see."
Store photos courtesy Boulder Running Company, Lifestyle photos courtesy The Denver Post