By Thomas J. Ryan
<span style="color: #a1a1a1;">Foot Locker Inc.'s fourth-quarter sales came in below expectations due to ongoing challenges in the apparel category and underperformance by Adidas in footwear. But sales growth is expected to resume in 2020 as demand for Nike and Jordan product remains strong and several newer initiatives — including its Power Centers, FLX rewards program, and dedicated women's spaces — are showing promise.
In the quarter ended February 1, net earnings fell 10.8 percent to $141 million, or $1.34 a share, from $158 million, or $1.39, a year ago.
The latest quarter included $38 million of impairment charges ($29 million after-tax) primarily related to Footaction as well as $1 million related to its pension reformation. The year-ago period included charges of $19 million ($18 million after-tax) primarily related to the impairment of the Runners Point tradename. Both periods also included non-recurring items related to tax issues.
Excluding all non-recurring items, EPS would have increased 4.4 percent to $1.63, exceeding Wall Street's consensus estimate of $1.58.
Total sales decreased 2.2 percent, to $2.22 billion. Wall Street's consensus estimate had been $2.24 billion. On a currency-neutral basis, net sales were down 2.0 percent.
Comparable-store sales decreased 1.6 percent. Wall Street's consensus estimate called for a decline of 1 percent and the company had guided for flat comps.
…
On a conference call with analysts, Lauren Peters, EVP and CFO, said the company was expected to be challenged in the quarter by softer demand in its apparel business that is being repositioned as well as difficult footwear launch year-over-year comparisons. But the softness in apparel was magnified by the compressed holiday season with six fewer days between Thanksgiving and Christmas. The higher overall promotional environment for apparel also further impacted Foot Locker's performance, leading to comps coming in below expectations.
By month, comps were down double-digits in November and flat in December. January benefited from some strong footwear launches with comps climbing double-digits.
By channel, sales in stores collectively posted at comparable sales decline of 1 percent. Direct-to-consumer (DTC), or online, sales were down 4.3 percent, although DTC faced a 30 percent gain in the prior year due to a strong footwear launch cycle and the benefit of the longer holiday selling period.  As a percent of sales, DTC was reduced to 18.7 percent for the quarter versus 19.1 percent a year ago. For the full-year, DTC penetration rose to 16 percent from 15.4 percent last year.
Average selling prices were up low-single-digits with units down mid-single-digits. Overall, traffic at stores declined mid-single-digits, while conversion improved.
In North America, Foot Locker Canada, Footaction and Champs Sports posted solid results for the quarter, each up low-single-digits. Foot Locker U.S. was down low-single-digits, Kids Foot Locker was off mid-singles and Eastbay declined double-digits.
Internationally, Foot Locker Pacific generated a low double-digit comp in the quarter on top of the prior year's double-digit increase to close out a strong year. Runners Point Group was up mid-single-digits while Foot Locker Europe was flat.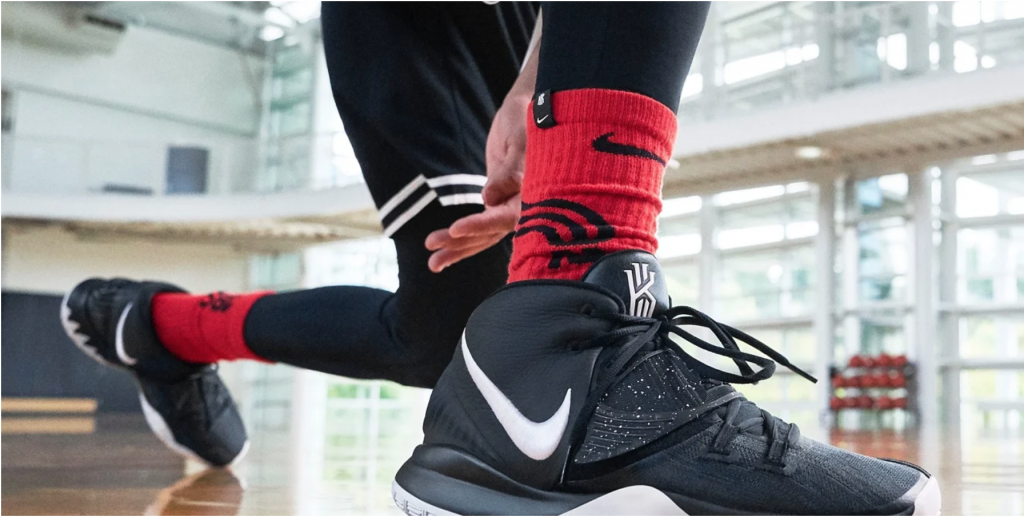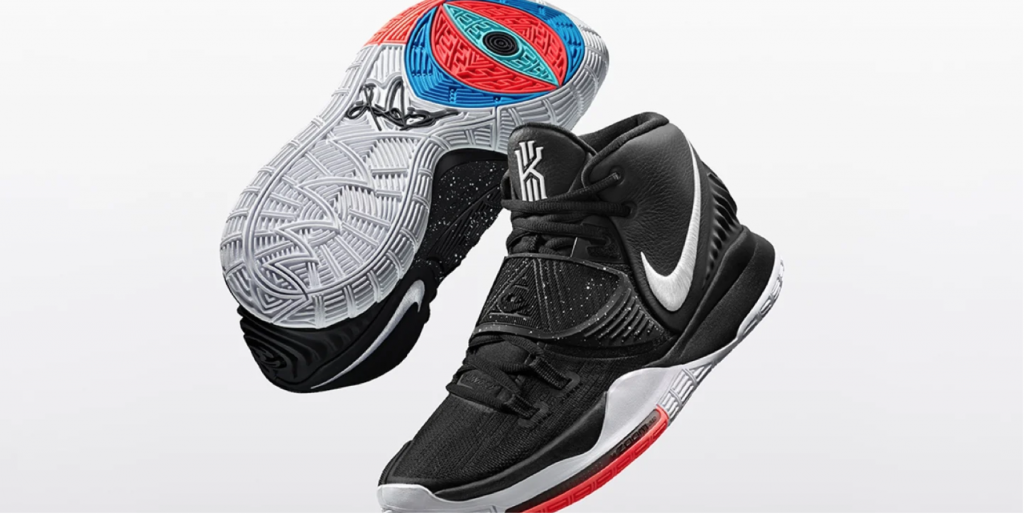 Among brands, Peters noted that Nike, its dominant supplier, "continued to strengthen with sales outperforming the overall company results." However, collectively, the results from other suppliers "were more challenging in the quarter," she said.
By category, footwear was "relatively solid, given the tough comparisons to last year," with comps essentially flat. Women's footwear was up mid-single-digits, kids grew low-single-digits, and men's was down low-single-digits.
Men's basketball posted its second consecutive quarter with a double-digit gain. Running, impacted by a shift in drop-dates from Adidas' Yeezy range the prior-year, as well as men's casual and seasonal styles were each down double-digits. Peters said Foot Locker had expected the Yeezy shift would be mitigated by a pickup in demand across other Adidas platforms and models, along with a better result in the seasonal boot business, but both didn't meet expectations. Peters added, "Our team took action by partnering with Nike and Jordan to accelerate future orders of key on-trend styles to capture some of the customer demand."
Apparel, similar to its third-quarter performance, was down mid-single-digits. Men's and kid's apparel businesses were both down mid-single-digits while women's was flat. Accessories, driven mainly by hats, shoe care and bags, were down high-single-digits.
Gross margins in the quarter declined 90 basis points to 31.5 percent and worse than expected as markdowns were taken to manage slower-moving items. The retailer saw a 70 basis point decrease in merchandise margins and 20 basis points of deleverage on occupancy and buyers compensation expenses. The lower merchandise margin was due to higher markdowns on apparel, both at stores and online, to clear slower moving products, as well as mix pressure due to a pullback in apparel private label. This was partially offset by strength in footwear margins. Lower initial markups due to vendor and category mix also contributed to the eroding margin.
Foot Locker's SG&A rate was down 50 basis points to 19.4 percent of sales. Variable expenses such as wages and marketing were aligned to the slowing sales rate during the quarter, and bonuses were reduced based on the performance. The bonus reduction benefit contributed 70 basis points.
Inventories were down 4.8 percent. On a currency-neutral basis, inventory was down 4 percent.
…
For the full-year, net income decreased 7.9 percent to $498 million, or $4.56 per share. On an adjusted basis, EPS totaled $4.93, a 4.7 percent year-over-year increase. Revenues were $8.0 billion, an increase of 0.8 percent and gained 2.2 percent on a currency-neutral basis. Comps increased 2.2 percent.
Dick Johnson, chairman, president and CEO, on the call described 2019 as a "solid year" for the company as it marked the first year of a new strategic plan laid out on its Investor Day from March 2019.
The year, he said, demonstrated "early but meaningful progress across many aspects of our business," including investments in new stores such as Power Centers that connect with local communities and expanding digital capabilities to create deeper connections with consumers. Relationships with strategic vendors were also strengthened with many collaborating on product and unique store concepts.
He also said although the fourth quarter was challenged by the shorter holiday season and promotional climate in apparel, "there were a number of bright spots." The company is encouraged by the double-digit comps seen in January and the momentum seen in basketball.
…
Basketball saw strength in the quarter across men's, women's and kids. Classic basketball styles from Nike and Jordan again led the way with strong sales of the Air Force ones and AJ (Air Jordan) 1. Strong interest was seen in Jordan retro launches and lifestyle models — the Zoom Freak 1, Giannis Antetokounmpo's signature shoe and the Adidas Originals Hardcourt. Women's built on the prior year's high-single-digit comp gain in basketball, led by classic styles from Nike and Jordan. Converse and Puma were also healthy sellers in footwear for Foot Locker in the quarter.
Apparel was more challenging than the past two quarters at its U.S. banners and was impacted by declines in assortments from secondary brands, softer demand from licensed and performance apparel, as well as a planned reduction in private label and the promotional climate. Nike Tech and Nike Club Fleece performed well. Positive results in apparel were seen in several international banners.
…
Regarding progress on its strategic initiatives, Johnson noted the first priority – "to elevate the customer experience" – will be supported by the recent roll out its new membership program, FLX, across the U.S. and online upgrades.
The FLX program extends across all of Foot Locker's banners rather than individual banners as in the past and also includes a variety of perks tied to experiences and access to launch product. The program is also already in the Netherlands, France and the U.K. and will reach additional European countries over the course of 2020.
Online, Foot Locker completed the upgrade of its Foot Locker website with enhanced storytelling, functionality and bandwidth.
At the store level, expansion will be supported by the opening of approximately 20 more Power Center locations in 2020 in the U.S. and across international markets after opening six in 2019. The larger stores feature hyper-local assortments and activations and "have been well received." The "best elements of our power store offense" will be incorporated into remodels of traditional locations. Overall, Foot Locker plans to remodel or relocate 125 stores, of which 110 will be focused on core stores.
Additionally, Foot Locker will continue to invest in dedicated spaces for female customers, "where we can inspire her with curated assortments and unique experiences," said Johnson. The company ended 2019 with 17 elevated women's spaces across Europe, as well as 34 in the U.S. at Foot Locker, Champs Sports and Footaction. Plans call for 40 to 50 additional female-centric spaces in 2020.
Internationally, growth in Asia will continue with another 12 stores set to open to join 14 in the region.
Another key priority remains driving productivity and that's expected to benefit from further gains from supply chain and logistics investments. Outlining some of those investments, the completion of the retrofit of its Junction City, KS is enabling Foot Locker to supply stores and efficiently process online orders, Johnson said. For 2020, plans call for an upgrade of its Camp Hill, PA facility to a full-service distribution center to better serve the eastern part of the U.S.
In 2019, improved systems and training helped optimize staffing levels that supported "meaningful improvement in our customer metrics, including overall customer satisfaction and net promoter score." Foot Locker also last year rolled out a new, interactive communications and learning platform for associates. Johnson said, "The response from our associates to this new system has been tremendous, engaging learning, having fun and driving productivity."
On the marketing front, a priority remains driving stronger connections with communities, including both community-support efforts as well as those tied to products such as the exclusive launches, customization workshops and player appearances the company brought to Chicago for NBA All-Star Weekend.
Regarding the coronavirus outbreak, Johnson said the company has seen some impact to store traffic in Hong Kong, Singapore and Italy. The company is also having ongoing conversations with vendor partners with respect to the supply chain. He said the situation is fluid. He added, "What we know today will be different than what we know tomorrow, right? The situation is changing."
For 2020, Foot Locker is planning comparable sales to be up low-single-digits and EPS to increase in the low- to mid-single-digit range. Said Johnson, "We are optimistic about our company's future and by making progress against our strategic imperatives. We believe we will strengthen our position at the center of sneaker and youth culture and create value for our shareholders."
Photos courtesy Nike/Kyrie Irving