By Eric Smith
Acushnet Holdings Corp. is riding an impressive wave of momentum into 2020.
The parent of Titleist, FootJoy, Kjus and other brands on Thursday reported an earnings and revenue beat in the fourth quarter of 2019, and the company has teed up several product innovations across its portfolio, including clubs, golf balls and apparel. What's more, spring is only a few weeks away, meaning prime golfing season is just around the corner.
But Fairhaven, MA-based Acushnet is facing a sizeable hazard midway through the first quarter, one that should be a drag on the top and bottom lines for at least the first half of the year—the coronavirus.
While supply chain disruption is minimal for the company thanks to production and sourcing outside of China, Acushnet is projecting significant pressure on retail sales. Accordingly, the company estimates a $40 million impact on revenue and an $18 million effect on adjusted EBITDA in the second quarter.
"Most of this impact is traceable to the slowing retail traffic and demand we have seen unfold in the past seven to 10 days in Korea, where concerns have rapidly escalated. Greater China and Southeast Asia have been impacted similarly, and Japan to a lesser extent," David Maher, president and CEO, said on Thursday's earnings call.
"And while our supply chain has held up well during the past month, our reduction does reflect some level availability-related disruption to our apparel, gear and club businesses. To date, there has been no effect on our golf ball production capabilities as our company-owned golf ball facilities are based in the U.S. and Thailand, and our dependence on China source raw materials is both limited and manageable."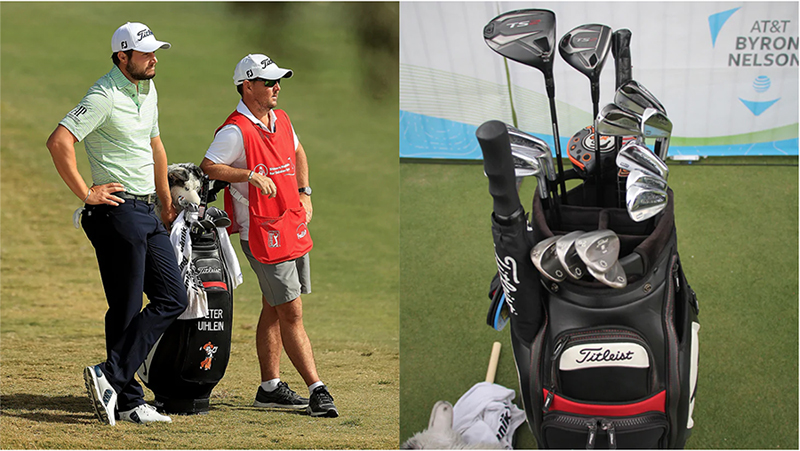 The disruption, however minimal, comes at a time when Acushnet is rolling across numerous fronts.
One, Acushnet just completed a stellar quarter and year. Acushnet reported net income rose 57 percent in the fourth quarter on a 7.3 percent sales gain. And net earnings rose 21.2 percent in the year on a 2.9 percent sales increase behind product strength in golf balls and geographic strength in the U.S.
Two, macro industry trends bode well for the company. With spring on the horizon and the golf season looming, Acushnet leaders are bullish on the sport, which has rebounded in recent years after a downturn.
"We believe the golf industry is structurally healthy with rounds of play, consumer spending and channel inventories all contributing to its overall stability," Maher said. "The professional game is dynamic and captivating, with talented athletes taking the game to new levels, and we see the tours, new media rights programs as affirmation of the game's popularity and growing entertainment value."
And three, Acushnet is prepping a slew of product innovations. The company is planning on new launches in golf balls, which saw double-digit growth in 2019, and clubs, which will also see a host of new models in 2020. (The company tends to release new golf balls in odd-numbered years and new club products in even-numbered years.)
"Each of Acushnet's businesses carries strong momentum in the new year, and we are poised to launch a wide range of exciting new products across all categories throughout 2020," Maher said. "While even years such as 2020 present challenging golf ball comps against odd year Pro V1 launches, we plan to continue to build golf ball momentum with the launches of new AVX, Tour Soft, and Velocity in the first quarter and our new multilayer TPU model scheduled for global release in late summer."
Looking more closely at Acushnet's club projections, the company will launch new products from Titleist, as well as its other club brands, Vokey Design and Scotty Cameron.
"Both of these franchises are in great shape, and early response to these new products has been excellent," Maher said. "Later this summer, we plan to add to our momentum with the launch of new TS Metals scheduled for September. Titleist Gear will continue to build upon our successful Linksmaster bag line by expanding the popular caddie collection and adding a new series, a classic canvas model."
…
On the footwear front, Maher said that "Footjoy has a full pipeline of new products queued up for launch in 2020, with a heightened focus on footwear and continued enhancements to our apparel line." Also, the company has big plans for its newest asset, the golf and ski apparel brand Kjus, which Acushnet acquired last fall.
"We expect our newest business, Kjus, to continue its rapid progress within golf and benefit from the launch of our new Gemini rainwear technology," Maher said. "Gemini has a reversible rain jacket, which provides golfers with the option for both warm and cold weather protection and is a great example of the technical innovation which Kjus is capable of. There's a lot of talent within the KJUS organization, we are pleased with how the team is positioning the business for the future and the investments we are making to prepare Kjus for long-term growth."
Of course, Maher and his team had to somewhat rein in their enthusiasm for these developments because of the coronavirus. And Acushnet on Thursday updated its 2020 outlook to account for its estimated negative impact.
The company now expects consolidated net sales to be approximately $1.67 billion to $1.71 billion. Consolidated net sales on a constant currency basis are expected to be in the range of down 0.5 percent to up 1.9 percent. And adjusted EBITDA is expected to be approximately $220 million to $240 million.
"This guidance has been significantly influenced by our estimate of the impact of the coronavirus on our business which will depend heavily on the severity and duration of the outbreak," CFO Tom Pacheco said on the earnings call. "We will be closely monitoring this rapidly changing situation and adjusting our estimates as required and will provide you with our updated view during our Q1 earnings call in early May."
Acushnet (GOLF) shares were down in the mid-single digits at market close Thursday.
Photo courtesy Acushnet/Titleist, Peter Uihlein