Shares of Foot Locker Inc. fell nearly 19 percent Friday after the leading sneaker seller reported second-quarter comps arrived at the low end of expectations, leading earnings to fall just short of Wall Street's targets. The retailer maintained its full-year earnings guidance and expressed confidence that comp growth would accelerate in the back half of the year.
Shares closed the day at$34, down $7.93, or 18.9 percent, on the day.
In the quarter ended August 3, net income fell 31.8 percent to $60 million, or 55 cents a share, from $88 million, or 75 cents, in the same period a year ago. The latest quarter included a number of charges: $13 million to cover lease-termination costs to close the SIX:02 women's chain, $1 million tied to the company's pension matter, and $2 million in connection with U.S. tax reform.
Excluding the charges, non-GAAP earnings slumped 18.2 percent to $72 million, or 66 cents per share, behind Wall Street's consensus estimate of 67 cents.
Comparable-store sales increased 0.8 percent, reaching the low-end of guidance that had called for a low- to mid-single-digit comp gain. Overall sales were expected to be challenged by shifts in the footwear launch calendar.
Comps did show improvement throughout the quarter. Comps were down low-single digits in May, up low-single digits in June, and ahead mid-single digits in July.
Total sales eased 0.4 percent, to $1.77 billion, below Wall Street's consensus revenue target of $1.82 billion On a currency-neutral basis, sales increased 0.8 percent.
"Overall, I would describe our results for the quarter as challenging in some areas, on track in others, and importantly showing sequential improvement throughout the period," said Lauren Peters. Foot Locker's EVP and CFO, on a conference call with analysts.
By channel, comps at stores were down 0.1 percent while direct to customer (DTC) delivered a 6.5 percent increase. As a percent of total sales, DTC rose to 14.3 percent for the quarter, up from 13.5 percent last year. Store traffic was down low-single digits across geographies while conversion improved overall. Average selling prices were up mid-single digits while units were down mid-single digits.
By geography, the top performance in North America came at Foot Locker Canada, up low-double digits on a same-store basis. Champs Sports was up mid-single digits and Foot Locker U.S., up low-single digits. Internationally, Foot Locker Pacific had the strongest performance with comps up low-double digits. Foot Locker Europe produced a low single-digit increase, its fourth consecutive quarter with the comp gain. Runners Point and Sidestep were collectively flat.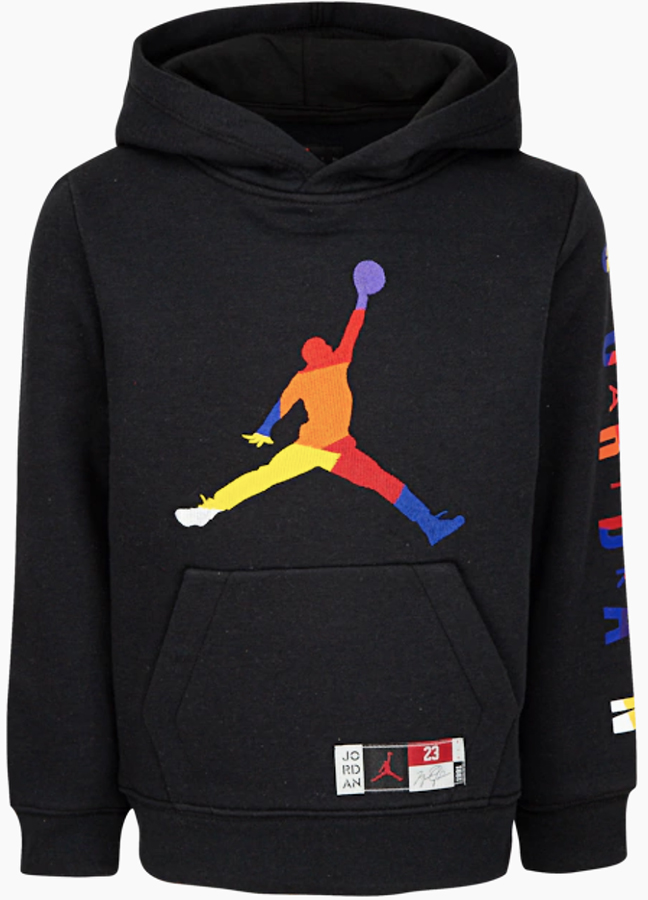 On the negative side, Kids Foot Locker posted a low single-digit decline while Footaction and Eastbay were each down high-single digits. Footaction's result was due largely to soft demand in men's footwear while Eastbay was pressured by softness in performance footwear and apparel.
By category, footwear was up low-single digits on a comp basis and apparel was down mid-single digits. Accessories saw a mid-single-digit decline as strength in fashion bags was offset by a decline in socks and hats.
In footwear, women's and kids again delivered strong performances with each posting a high single-digit comp gain. Men's, down slightly, was impacted to a greater degree by launch ships. By category in footwear, men's running was up low-single digits while court and casual styles produced a slight gain. Basketball posted a low single-digit decrease, although some positive trends were seen with sales gains across classic styles. Women's footwear's healthy performance was driven by classic basketball and court styles while kids were fueled by gains in running and court, as well as a slight gain in basketball.
On the call, CEO Richard Johnson said footwear overall saw ongoing strength in Air Max styles and Air Force 1 from Nike in the quarter as well as the AJ1 from Jordan. Nike's Summer Blockbusters program supported by younger NBA stars, Jayson Tatum, Devin Booker, and De'Aaron Fox, "all performed well." The Adidas Passport Pack that paid homage to Berlin and Tokyo with unique versions of the NMD was also a success. Both the Puma RS-X franchise and Fila Disruptor continued to grow. A collaboration between Converse and newer fashion label Chinatown Market was also well received.
On the downside, two Yeezy launches shifted out of Q2, one into Q1 and one into Q3, to challenge footwear comparisons. Lower demand for some legacy platforms and performance footwear at Eastbay also pressured overall footwear results.
In apparel, men's, women's and kids apparel were all down mid-single digits. Johnson said the apparel weakness was due in part to softer demand for some of wind wear looks that had been successful over the past year. In addition, a shift away from private label and unseasonable weather early in the quarter contributed to the decline. On the positive side fleece, both tops and bottoms, along with branded graphic tees continued to resonate with customers.
Gross margins in the quarter eroded 10 basis points to 30.1 percent, in line with management's guidance calling for margins to be flat to down 20 basis points. Merchandise margins decreased 20 basis points due primarily to the higher mix of DTC which carries higher freight costs. Leverage of relatively fixed occupancy and buyers compensation provided 10 basis points of improvement.
The SG&A expense rate increased to 22.2 percent from 21.3 percent, largely reflecting ongoing investments in digital capabilities and infrastructure as well as higher minimum wages.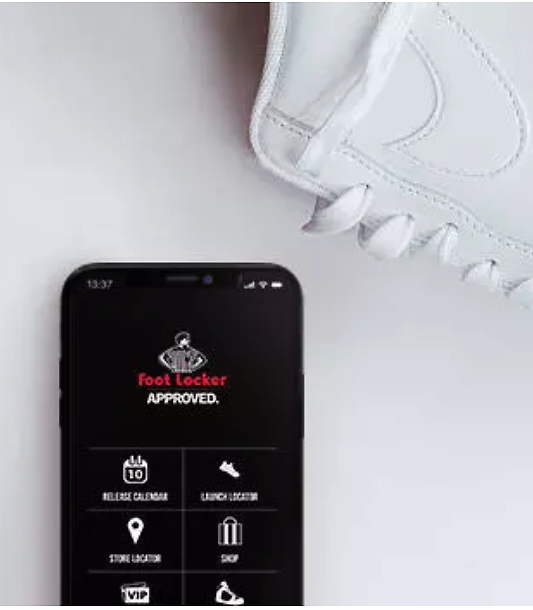 Inventory continued to be well-positioned at the end of July with a year-over-year decrease of 2.2 percent compared to the 0.4 percent reported sales decrease. On a constant-currency basis, inventory decreased 1 percent compared to the 0.8 percent sales growth. Said Peters, "With this disciplined approach we are able to continue flowing fresh exciting product which keeps our inventory productive and positions us well for back to school and the remainder of the year."
Looking ahead, Foot Locker reiterated its full-year earnings guidance calling for an EPS increase in the high-single digits. Gross margins are now expected to be up 10 to 30 basis points, slightly lower than previous guidance. SG&A, however, is now expected to be up 30 to 50 basis points, a slight improvement versus its previous guide. Comps are also still expected to show a mid-single-digit comp gain
For the third quarter, a mid-single-digit comp gain is projected with gross margins likely to expand 10 to 30 basis points and the SG&A rate to be down 10 to 30 basis points.
The current guidance doesn't contemplate the impact of tariffs. Said Peters, "We are actively discussing the subject with our vendor partners in order to limit the impact to our business and customers."
In the Q&A session, Foot Locker officials addressed several questions around management's confidence they'll be able to deliver a mid-single-digit comp gain for the year. With comps ahead 2.8 percent in the six months, the guidance assumes a strong acceleration in comp growth in the back half and the company faces a tough 9.7 comp hike in the 2018 fourth quarter.
Johnson assured analysts that the company is "well-positioned to build positive momentum in the back half of 2019" and saw the improvement in monthly comps throughout the second quarter as "a positive sign."
Apparel is expected to resume growth as fleece "becomes a much more prevalent piece" and that trend will be supported by Nike and Champion.
In footwear, visibility into product launches provides confidence that sales will strengthen. Upcoming launches include exclusive Swoosh footwear and apparel collection from Nike celebrating that brand's iconic logo, new colors of the Air Max 720, and several releases around Nike's Retro series. Giannis Antetokounmpo's first shoe, the Zoom Freak, launched "really strong" in late June and a new colorway will arrive in the current quarter.
From Adidas, a Logo Distortion collection featuring new takes on classic silhouettes and a collaboration with Pharrell Williams was called out as potential strong sellers in the back half. New styles from Puma, Converse, Reebok, and Timberland also hold promise.
Johnson said the launches will be "spread out a bit more" between the third and fourth quarter this year with some Yeezy launches shifting into the third from the fourth compared to last year. But he's convinced that Foot Locker merchant team "is working hard to make sure that that level of heat flows throughout Q4 as well."
"Again, I'm confident," said Johnson. "I see our open to buy, I see the launch calendar, and I feel really good about the product pipeline."
Photos courtesy Foot Locker