Fitbit Inc.'s first-quarter results topped expectations, driven by a 117 percent hike in smartwatch sales. Another encouraging development was tracker device sales rising for the first time since the third quarter of 2016.
Fitbit reported a net loss of $80 million, or 31 cents a share, compared with a loss of $81 million, or 34 cents, a year earlier. On an adjusted basis, the loss was 15 cents, compared with 17 cents in the prior March quarter. The adjusted loss exceeded company guidance calling for a loss in the range of 22 to 24 cents a share as well as Wall Street's consensus estimate of a loss of 22 cents.
Revenues gained 9.7 percent, to $271.9 million, also topping company guidance. Fitbit had said it expected revenues to increase 1 percent to 8 percent year-over-year, in the range of $250 million to $268 million. Wall Street's consensus estimate had been $260 million.
"We saw continued momentum across the business and demonstrated that our focus and execution are leading to better results," CEO James Park said on a conference call with analysts.
Device growth accelerated on the positive inflection in the fourth quarter, up 36 percent year-over-year to 2.9 million devices sold.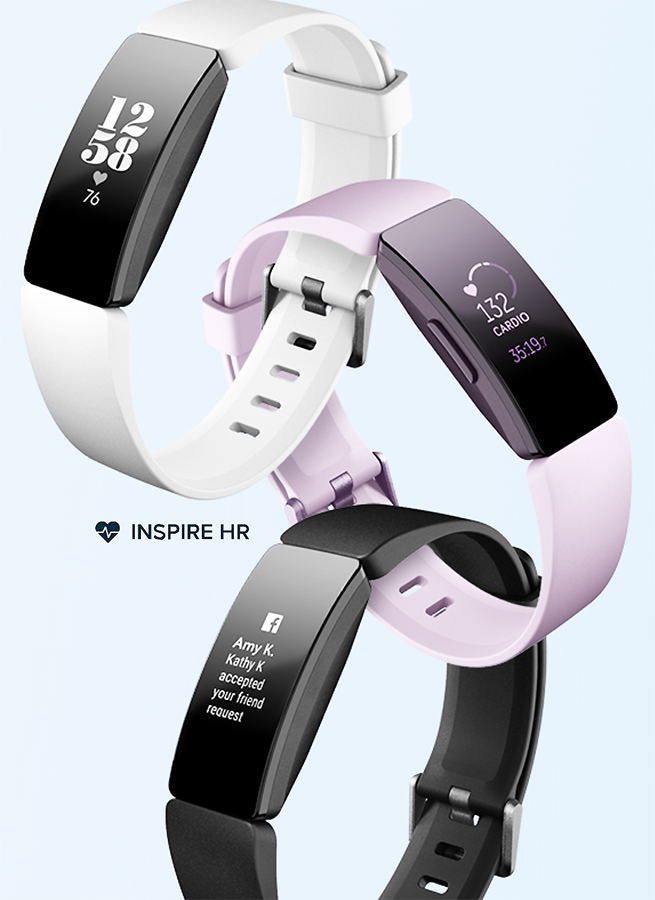 The growth was driven in part by the launch of new products, Inspire HR, Inspire and Fitbit Versa Lite. Park said the Inspire HR is currently the best-selling device in the U.S. in the retail channel, ahead of Samsung, Fossil and Garmin. An upgrade to its kids offering Ace 2 will arrive in Q2.
Fitbit's smartwatch franchise continued to grow faster than the industry, helping Fitbit gain market share. The initial Versa Lite sell-through has been lower than expected, but increased overall awareness and helped drive greater growth in smartwatches in Q1. Smartwatches comprised 42 percent of revenue, up from 30 percent a year ago.
The average selling price of devices dropped 19 percent to $91 a device as the company launched new wearables at lower price points in part to expand its active user base. Said Park, "As part of our strategy of launching more affordable and accessible devices, we continued to grow our community of active users."
Two-thirds of revenue in Q1 was driven by new products introduced in the last 12 months. Thirty-nine percent of activations came from repeat users. Of these repeat users, 53 percent came from users who are inactive for 90 days or more. Said Park, "Across products, we believe there is still a significant upgrade opportunity with approximately 70 percent of our active users on a legacy device."
The company's Health Solutions business saw revenue of $30.5 million, up 70 percent from a year earlier, and is on track to deliver approximately $100 million in revenue for the full year. The segment consists mainly of Fitbit's device sales to health-industry players. Fitbit said it continues to see traction with Medicare Advantage plans now that Fitbit devices are a covered benefit in 27 states.
U.S. revenue represented 50 percent of total revenue or $135 million, down 3 percent year-over-year. International revenue represented 50 percent of total revenue and grew 26 percent to $137 million. EMEA revenue grew 35 percent to $87 million; APAC revenue expanded 24 percent to $34 million and Americas excluding U.S. revenue declined 5 percent to $15 million.
Beyond the top-line growth, the lower loss reflects a reduction in operating expenses by 13 percent in the quarter due to tighter expense controls and a shift in the timing of about $15 million in spending. As a percent of sales, operating expenses were reduced to 55 percent of revenue, down from 70 percent a year ago. A $2.5 million severance charge related to the restructuring of business further impacted GAAP operating expenses.
Said Park, "Fitbit is committed to returning to growth and profitability, but we want to balance investment to drive future revenue growth with near-term cost savings. "
R&D costs were $64 million, down 15 percent due to lower employee costs with lower prototype and consulting expenses. Sales and marketing costs were $65 million, down 5 percent as some media spend shifted from Q1 to Q2 and the company incurred lower customer service costs. G&A costs were $23 million, down 27 percent. G&A cost primarily benefited from lower cost of litigation, a shift in legal spend to the second half of the year and an additional reduction in real estate footprint in San Francisco.
Gross margin in the quarter declined to 32.9 percent from 46.0 percent in the year-ago quarter, in line with expectations. Excluding a one-time revenue reserve reversal associated with a credit insurance claim and a warranty accrual, gross margin declined 690 basis points. The 690 basis point decline was primarily driven by the increase in smartwatch revenue as a percent of revenue and the initial lower yield in Versa Lite following its product launch.
For the June quarter, Fitbit expects revenue of $305 million to $320 million and an adjusted loss per share of 17 cents to 20 cents. Analysts were modeling revenue of $313 million and losses of 16 cents. The company maintained its full-year outlook.
Photos courtesy Fitbit