Sportswear Continues to Inspire The Catwalk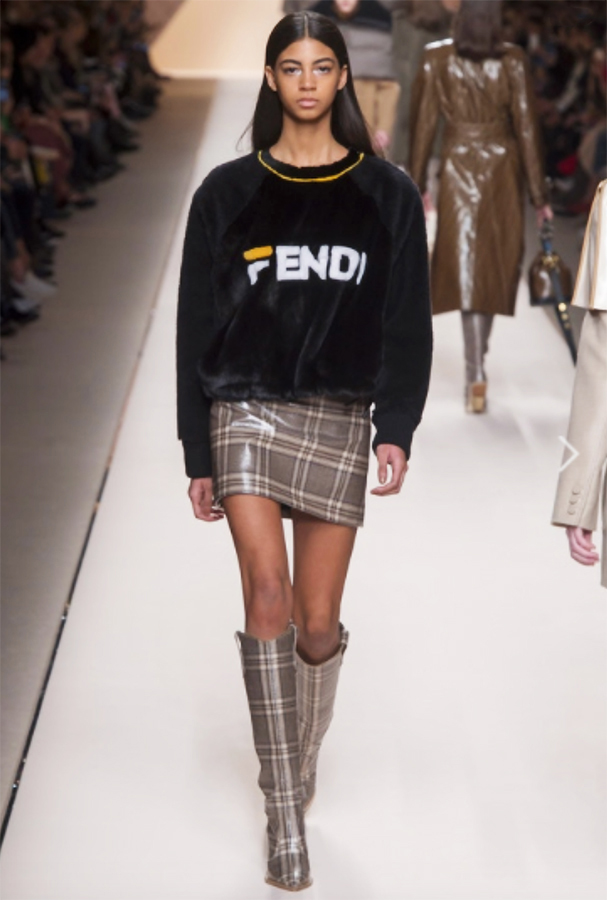 The iconic Fendi logo was created by its creative director, Karl Lagerfeld, pictured below right, and has remained one of the most recognizable luxury brands for more than five decades with Mr. Lagerfeld at the helm.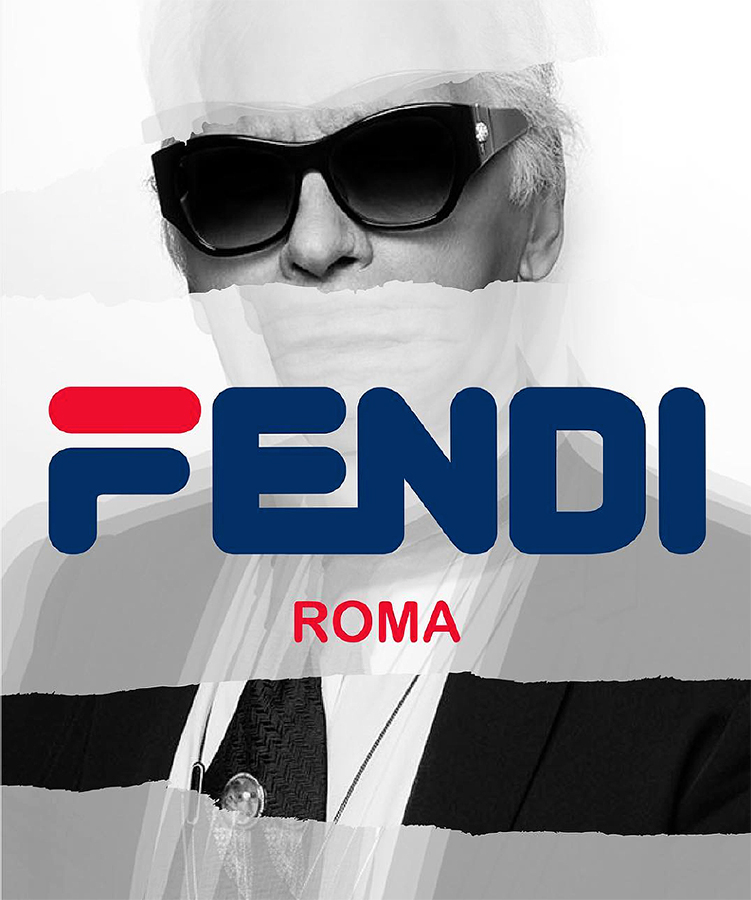 In collaboration with Scottish-born, London-based graphic artist Hey Reilly, who specializes in re-appropriating iconic logos and who worked with Fendi on its menswear collection in January, was back again working with the Italian label's FW18 collection shown at Milan Fashion Week.
Reilly gave the Fendi logo an unexpected revamp when the Iconic "F" from Fila's logo was fused with the Fendi monogram.
Fendi wants in on the streetwear craze.
The result for this season's runway collection was an army of sweatshirts shown in black and white and one handbag featuring the Fendi logo through the lens of Fila's logo type.
Using Fila's font style and famous two-tone "F," the merging was a surprise hit with the audience, fitting right into the 90s nostalgic vibe that's everywhere this season.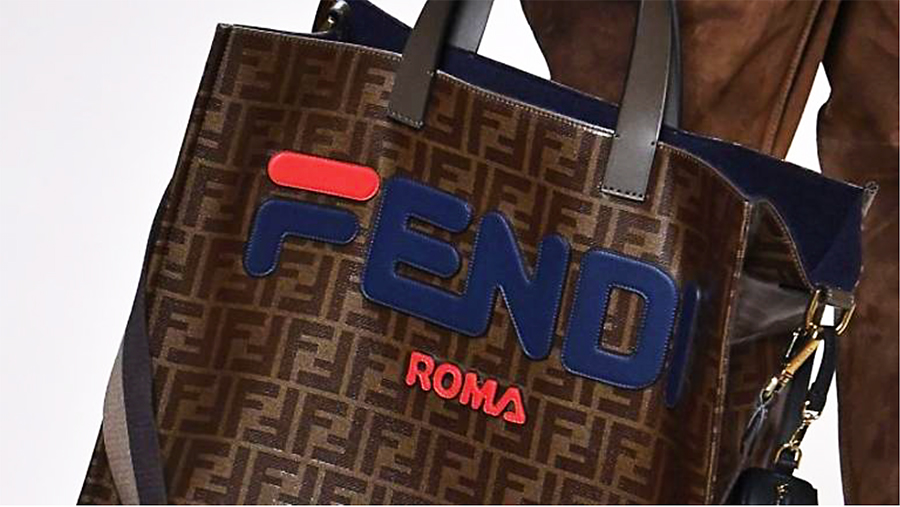 The House of Fendi announced at the runway show that the  Fendi/Fila logo will be available across Fendi's FW18 ready-to-wear and accessories collections.
Photos courtesy Fendi x Fila