For more than 70 years the Shalin Monks of Shanghai have worn Feiyue sneakers while demonstrating their skills outside their training temple, shown below.
The sneakers are lightweight, supportive and cheap and have become popular in Beijing with both the Gen Z consumer for their street cred as well and the older consumer who remembers wearing them as a kid.
An essential item in the martial arts practices of the Shaolin Monks, Feiyue sneaker stores are popping up in Beijing looking to differentiate the sneakers from the Feiyue spin-offs here in the U.S. and Europe.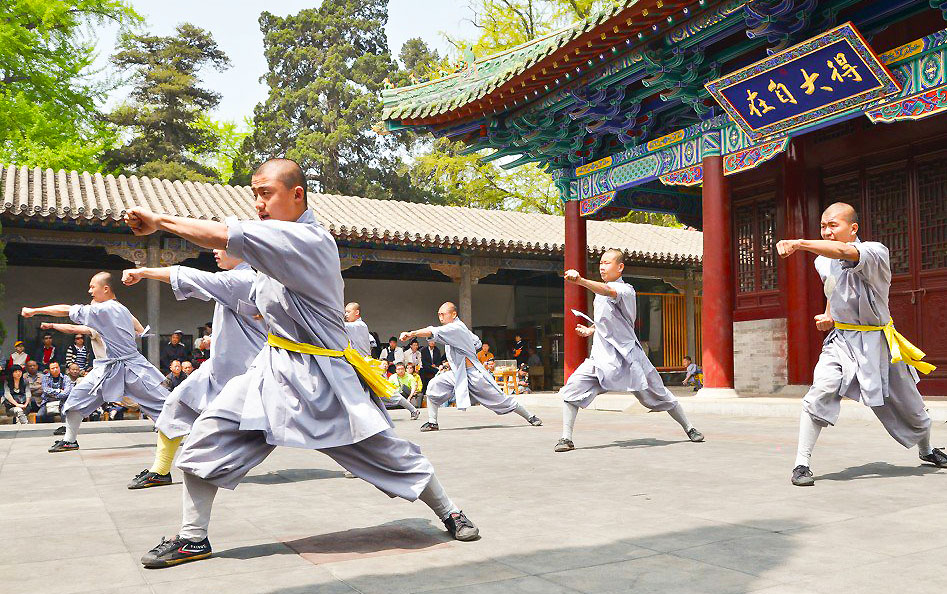 AJ Donnelly a martial artist living in Beijing became familiar with the sneakers while training at the Shaolin Temple in Henan province. He also knew of the shoes having been worn at the 2008 Beijing Olympics.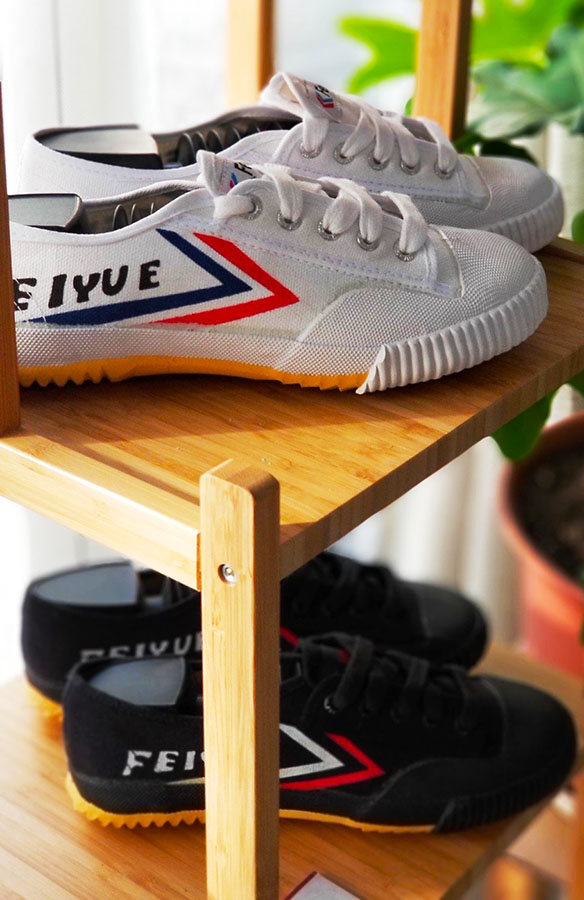 In 2016, Donnelly and his business partner, Nic Doering,  launched their company, Cultural Keys, to help international students living in China learn traditional Chinese culture, including martial arts, in partnership with the Shaolin Temple.
The student's training gear included Feiyue sneakers. The sneakers were a hit, and the students wanted to know where they could buy them.
Authentic Feiyue sneakers have been continuously made in the Shanghai Da Fu Rubber Tire factory from recycled rubber. The partners recognized the business opportunity and contacted the factory who was eager to partner with the duo because they had no connections outside Beijing.
After a year of working with the factory, Donnelly and Doering opened their first retail shop, CK Culture Boutique, in Beijing shortly after to serve the niche consumer and to tell the story beyond the sneaker. Feiyue means to leap or fly over in Chinese. The partners have adopted the slogan 'flying forward' in their marketing speak.
Through the years others have recognized the appeal of the sneaker including a French marketing and events manager who lived in Shanghai and who bought the brand registration in 2006 from a manufacturer in China. He trademarked the name and sold the sneakers in France to a celebrity clientele. The company was sold in 2014 to Florida-based footwear brand BBC International to create a U.S. version. The Feiyue name has also been trademarked in Australia, New Zealand, South Korea, and Taiwan. All the manufacturing operations have/are separate entities from the Shanghai Da Fu Rubber Tire factory.
Donnelly and Doering are committed to grounding the Feiyeu brand as an authentic Made In China story—of the Shalin Monks of Shanghai and the traditional Chinese martial arts—and promoting them as edgy-chic through classical design.