By Thomas J. Ryan
Launched in 2010, Hyperice first became known for its ice-compression wraps to help with sports-related injuries. Unlike other ice packs on the market, Hyperice's packs remove excess air, allowing the icepack to conform to the body and stay in place.
The craftsmanship of Hyperice's signature ice compression device was enough to convince a number of elite athletes to become investors in the Irvine, CA-based start-up, including Lindsey Vonn, Adrian Peterson, Hope Solo, Blake Griffin, Rudy Gay, and Troy Polamalu.
The company then waylaid the recovery space with the launch of the first high intensity vibrating roller and has since extended into massage balls and a variety of other massage tools as well. The 2018 launch of the Hypervolt, a hand-held vibrating massage device for on-the-go recovery, has become a breakout hit.
Hyperice devices are used by every team in the NFL, NBA and MLB. The brand also recently formed a number of partnerships in the esports space.
Here, Jim Huether, a former Xenith-executive who became CEO in 2015, talks about Hyperice's beginnings, the success of the Hypervolt hand-held massage tool, the company's move into esports, and why recovery's growth opportunity isn't slowing down.
How did Hyperice get its start? The first adopters of Hyperice technology were professional athletes. In fact. Blake Griffin, LeBron James and Kobe Bryant were some of the first athletes to use and product test Hyperice technology. It is well known that elite athletes prioritize movement, recovery and health more than most, and as such, we started in this community. To develop the world's best products, we utilized advanced aerospace engineering principles. Today, we have expanded beyond athletes—our new mission is to help everyone move better, feel better and live better. The brand was built through authentic relationships with the world's best athletes, aerospace engineering and science.
Why has Hypervolt resonated with athletes? The Hypervolt features Quiet Glide technology and is the world's leading percussion therapy device designed specifically for the human body. It is quiet, powerful and features an unparalleled level of variability. We spent over three years developing the product in partnership with aerospace engineers—it is now being sold in 60 countries.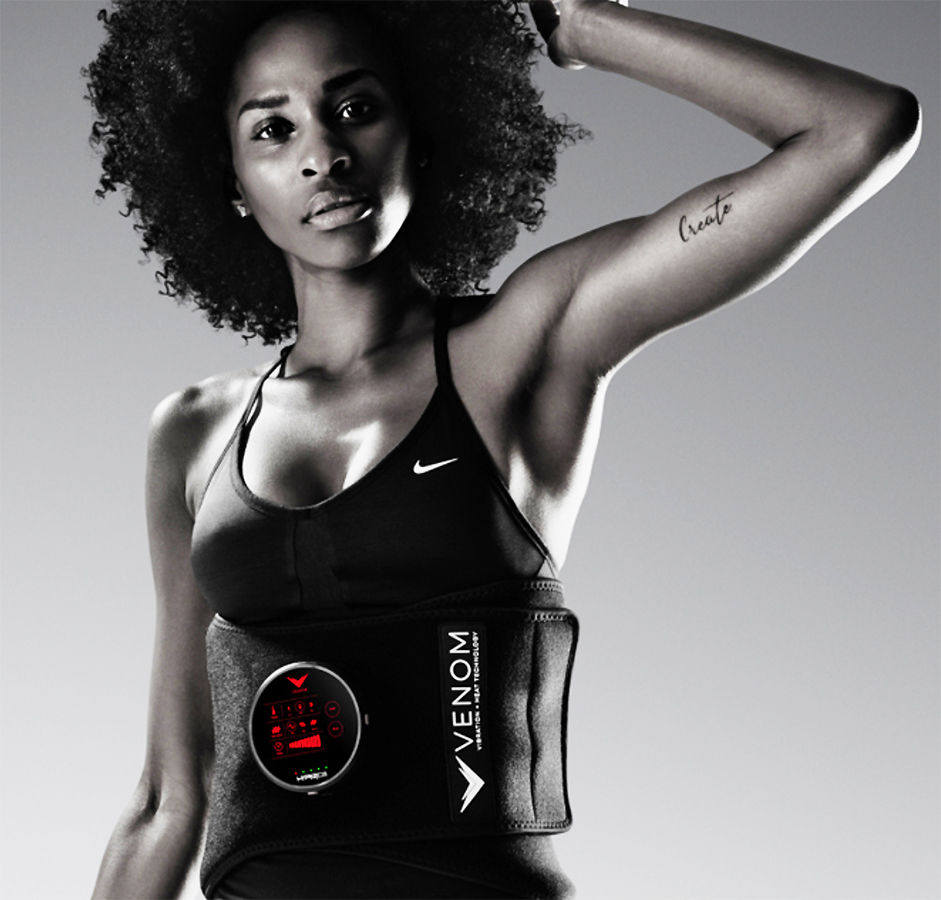 Which other products are you most excited about? Our Venom Back combines heat and vibration into a wearable back device and the Mini Hypersphere is a portable massage therapy ball. These are two very popular products for gamers. They help to improve performance, longevity and health. Venom's combination of heat and vibration allows the user to relax while relieving stiffness and preventing injury. The Mini Hypersphere is our most compact device allowing gamers and users to improve their mobility wherever they are. Many gamers use this product to increase circulation in their hands.
Why the big push into esports? We believe that we can help accelerate and elevate health technology within the entire esports community both for professional gamers and recreational gamers. As space becomes competitive, esports athletes will look at ways to create competitive advantages. We believe these athletes can have longer careers and better health through technology and methodology. This is a space we are committed to relentlessly. We have also partnered with key health and wellness experts such as Select Medical PT to improve teams performance, players health and the industry overall.
Which products are most appropriate for esports players? The Hypervolt, Venom and Hypersphere Mini are the three most popular gaming products. The Hypervolt has been tremendous in alleviating hand, wrist and neck strain and improving circulation.
There's been a debate on whether esports players are athletes and whether sports brands should sponsor competitive gaming. What's your take? Gamers are athletes. The physical and mental demands of pro gamers are tremendous. As such, the average career of a pro gamer is less than three years, a shorter career than the average NFL running back. We partnered with Juju Smith Schuster, NFL athlete, and J.Storm, NBA player Jeremy Lin's esports team, to bring the same technology and methodology in traditional sports to esports. We believe training, recovery and wellness will be a major priority over the coming years, and we plan to lead these efforts.
Hyperice products are carried by larger retailers such as Best Buy and Amazon but also sports specialty players like JackRabbitt, Road Runner, Rogue Fitness, etc. What's the distribution strategy? We look for forward-thinking partners who can deliver amazing experiences in a diverse set of channels. Our addressable market is quite large. Every human who moves —we want to create healthier humans.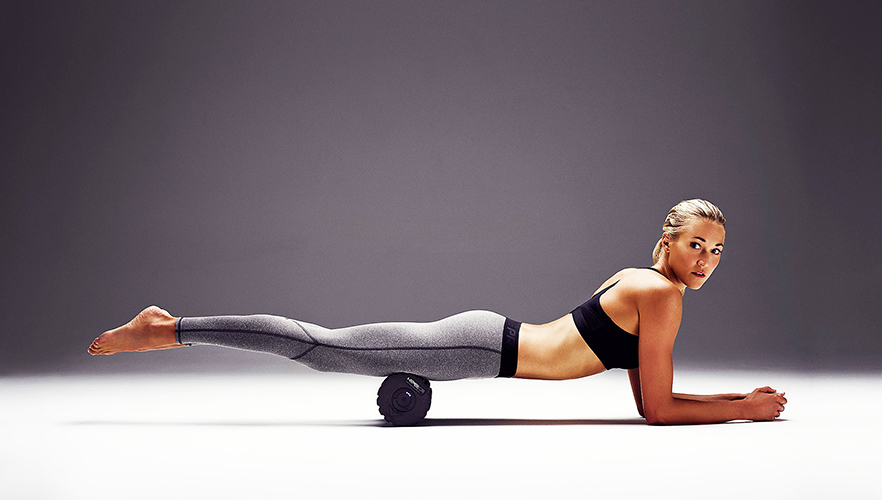 Where do you see trends heading in the recovery space? We believe that the wellness tech industry is still in its infancy, and we believe vibration, percussion and thermal technology will continue to help people worldwide move better, feel better and live better. We are constantly working to create innovative new products and advance the industry as a whole.
There are many new players arriving in the recovery space. Is there room for all of them or are we due for a shakeout? The recovery space is still new—as science and our understanding of the human body evolves, so will the demand for innovative products that help improve recovery, mobility and general body maintenance. We very humbly consider ourselves pioneers in this category, and we are just getting started. Expect some very exciting things to come from Hyperice over the coming months and years.
Hyperice launched a Workplace Wellness Program last year in what seems like another move to extend your reach. Do you have a grand mission beyond helping athlete's recover? Yes, we want to help everyone on earth move better and live better. We want to create healthier humans.
Photos courtesy Hyperice