Caleres Inc. said sales at Famous Footwear rebounded strongly with a record month in June as stores reopened, but disruption to school openings is expected to lead to a 15-to-20 percent decline in the third quarter.
In the second quarter ended August 1, sales at Famous Footwear were down 20.5 percent to $333.9 million due to store closures amid COVID-19 prevention measures. Excluding stores that were permanently closed during the second quarter, Footwear sales would have been down 17.5 percent.
Comparable-store sales for stores that were open year-over-year were up 14.7 percent. Sales at Famous Footwear improved 75 percent sequentially versus the first quarter, reflecting the reopening of stores.
Operating earnings collapsed 96.7 percent to $1.0 million from $31.5 million a year ago. On an adjusted basis, excluding non-recurring items, earnings were down 94.8 percent to $1.63 million.
Gross margins eroded to 35.7 percent from 43.4 percent driven by an additional BOGO promotion period that helped reduce seasonal inventory as well as high shipping costs associated with a larger mix of e-commerce-related business in the quarter.
"While the disruption associated with COVID-19 continues to pressure results throughout the period there were a number of bright spots including several that underscore what we believe are inherent competitive advantages," said Diane Sullivan, CEO, president and chairman, on a conference call with analysts.
First, after a challenging May, Famous experienced a strong rebound in June, with the widespread reopening of stores as pent-up demand and ongoing strength in e-commerce drove record sales, exceeding last year's June sales by approximately $6 million.
Second, Sullivan said Famous is well-positioned to take advantage of stay-at-home and work-from-home trends with sports performance and leisure-oriented styles making up 95 percent of Famous' sales mix. Added Sullivan, "It's our strong belief that in this uncertain environment, quality brands are more important than ever and that they provide consumers a sense of clarity, comfort and confidence. And a reflection of that is that our Top 10 brands represented more than 70 percent of our sales during the period."
Another bright spot was Famous' e-commerce sales growing approximately 150 percent year-over-year, accounting for 25 percent of net sales, up from 10 percent in the second quarter of last year.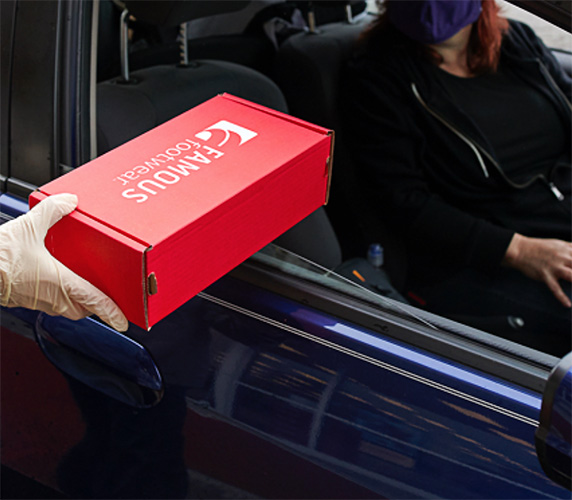 Finally, Sullivan believes Famous has benefited from having a high concentration of stores in off-mall strip centers and outlets conducive to social distancing and offering convenience. Curbside shopping has also reached nearly 600 of its 936 stores.
Regarding back-to-school selling, Sullivan said Famous saw sales run "much lower" in the traditional peak-selling period from late July to early August due to delays in the start of the school year. Back-to-school sales in the latter part of August have been choppy. She added, "As we progress throughout the third quarter. or through the third quarter, we're finding that the regions where school arrangements have been determined, they've seen nice improvements post-peak while, conversely, markets where plans have not been finalized, have experienced declines."
Sullivan said Famous expects back-to-school sales to be "evenly spread" over an extended period of time, leading Famous to show sequential improvement in the third quarter versus the second quarter but a decline of 15-to-20 percent year-over-year.
Added Sullivan, "We are confident that Famous is prepared to succeed in any macro environment, and as we approach the balance of 2020 and beyond, we'll make sure we continue to build on our strengths, address our weaknesses and leverage the opportunities that we have to drive profitable growth."
Overall, Caleres' net sales were $501.4 million in the second quarter, down 33.4 percent from the second quarter of fiscal 2019.
In its Brand Portfolio segment, sales fell 48.9 percent. The Brand Portfolio wholesale segment includes Sam Edelman, Naturalizer, Allen Edmonds, Vionic, Vince, Franco Sarto, Dr. Scholl's Shoes, LifeStride, Blowfish Malibu, Bzees, Circus by Sam Edelman, and Ryka.
Total company e-commerce related sales increased more than 30 percent with total company e-commerce penetration rising to nearly 34 percent of net sales.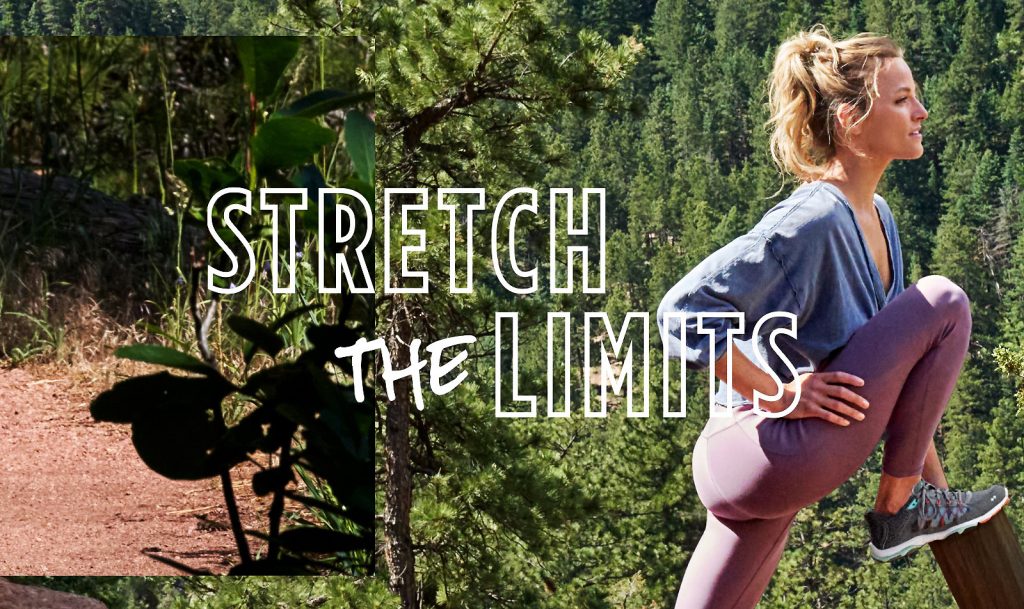 The net loss in the quarter of $30.7 million, or 83 cents per share, compared to net income of $25.3 million, or 61 cents, a year ago. The loss included 13 cents of adjustments for COVID-19-related expenses and 13 cents related to the fair value adjustment to the Blowfish purchase obligation.
The adjusted net loss was $21.1 million, or 57 cents, compared to the adjusted net income of $25.8 million, or 62 cents, in the second quarter of fiscal 2019. Results topped Wall Street's consensus target calling for a loss of 80 cents.
Gross margins eroded to 36.4 percent from 40.7 percent a year ago reflecting an aggressive liquidation of spring inventory and higher penetration of e-commerce sales. SG&A expense was down 24.7 percent due to reduced corporate and store payroll expenses as well as the ongoing benefits of expense reduction programs but grew as a percent of sales to 40.1 percent from 35.6 percent.
Inventory at quarter-end was down 27 percent and included a 23 percent decline at Famous and a 33 percent decline at the Brand Portfolio reflecting liquidation efforts.
Looking ahead, third-quarter sales are expected to improve sequentially but be down 20 percent to 25 percent year-over-year, including a decline between 15 percent to 20 percent at Famous and approximately 30 percent year-over-year at the Brand Portfolio segment. Gross margins are expected to improve versus the second quarter due to expected reduced liquidation efforts. SG&A, as a percent of sales, should be slightly better than the second quarter and $30 million to $35 million favorable to the third quarter of last year. Caleres expects to return to a positive adjusted EPS.
Photos courtesy Famous Footwear, Ryka