VF Corp. shares were up over two percent in trading overnight after the parent company for The North Face, Vans, Timberland, Altra, Dickies, and several other key outdoor and action sports brands missed fiscal 2022 Q4 estimates on both the top and bottom line. The Wall Street bump occurred as VFC came out with positive forecasts for its 2023 fiscal year, forecasting 7 percent revenue growth in constant dollars, assuming no additional significant COVID-related lockdowns in any key commercial or production regions.
The company grew revenue by 12 percent in constant dollars in the fiscal fourth quarter to $2.82 billion, reflecting continued double-digit growth in the Americas and EMEA. The Asia Pacific region was down, reflecting the impact of COVID-related lockdowns introduced in China during the period. Adjusted gross margin was down 50 basis points to 52.2 percent of sales, while operating margin increased 120 basis points, leading to adjusted EPS growth of 67 percent to 45 cents a share. Wall Street was looking for 47 cents a share on the bottom line and another $10 million in revenues in the quarter.
VFC boosted constant dollar revenues by 27 percent to $11.8 billion in the full fiscal year 2022 and grew 23 percent, excluding acquisitions. Gross margin was up 180 basis points, 54.5 percent of sales for the fiscal year. Adjusted gross margin grew 150 basis points to 54.8 percent, including a 20 basis point positive impact from acquisitions and absorbing about $160 million in additional airfreight costs. According to management, excluding that impact, gross margin would have been above pre-pandemic levels.
EPS landed at $3.10 for the fiscal year, up 242 percent versus fiscal 2021. Adjusted EPS was up 143 percent to $3.18, including a 19 cents per share contribution from acquisitions.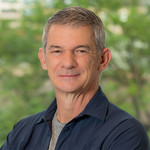 The quarterly conference call was unique as the company highlighted the work that Steve Murray, outgoing global brand president at The North Face, departs this summer after two years of working on the TNF turnaround and also painted a hopeful future for Vans after recent woes with the iconic skate brand led the company to re-enlist past Brand President Kevin Bailey, shown right, to lead the brand in a re-birth, particularly in the direct-to-consumer space.
The North Face revenue grew 32 percent for the year, surpassing the $3 billion milestone for the first time with broad-based double-digit growth across all regions in the year and fourth quarter. The fiscal year milestone is 21 percent ahead of full-year pre-pandemic annual revenues.
Gross margin at The North Face has increased above pre-pandemic levels, while segment profit has also "increased significantly."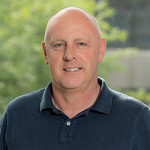 "The North Face has now delivered the biggest Q4 in the brand's history with global revenues of nearly $770 million, which is 26 percent above last year and 59 percent above the same quarter 2 years ago," outlined Steve Murray, TNF global brand president, shown right, during the company's Q4 conference call with analysts. "What was particularly gratifying is that all geographic regions made meaningful contributions, with the Americas particularly strong at 35 percent above last year, APAC at 22 percent and EMEA at 18 percent. Likewise, from a product perspective, the growth was broad-based with our on-mountain and off-mountain categories both performing very strongly."
For the year, the business in EMEA passed the $1 billion mark for the first time. "Globally, we continue to see strong growth across channels and categories with momentum in both on-mountain and off-mountain product," said Murray.
Murray went on to say that outerwear and snow sports made up 48 percent of sales in the quarter and grew by 38 percent year-on-year, driven by both emerging and heritage franchises, such as the Nuptse, Thermoball ECO, the Freedom Snow collection, and the Antora Rain jacket. He said the TNF course collaboration, which was launched in China in mid-January and in other regions two weeks later, was also a huge success, driving significant "brand heat" with nearly a 100 percent sell-through in its e-commerce and wholesale channels within a matter of days.
"Our footwear business also grew significantly at nearly 19 percent, driven by a combination of Vectiv insulated boots and more traditional hiking shoes," detailed Murray. "While our equipment business grew mid-single-digits despite some fairly serious COVID-related supply chain disruption in tents and sleeping bags. In our off-mountain outdoor-inspired categories, logo wears momentum continued at low-double-digit growth with short-sleeved and lightweight buy now, wear now styles, in particular, driving solid sell-throughs."
Murray reported that TNF sales in all distribution channels grew in the quarter, with brick-and-mortar stores growing the strongest with a 51 percent increase as consumers returned, "at least to some extent, to more normalized post-pandemic shopping behavior."
The combined APAC and EMEA regions now account for 48 percent of total TNF worldwide revenues annually, up from 39 percent two years ago. DTC's e-commerce business now represents 18 percent of total TNF sales, up 12 percent from two years ago.
Murray said the objectives for the next twelve months are simple at the brand level. "We will continue to lead in Stone Trail by relaunching our iconic Summit series and reinforcing our snow credentials by launching a free ride collection aimed at a younger, more eclectic snowboarding enthusiast and key touring collection to capitalize on the on-piece/off-piece trend currently driving the market in Europe and expanding our circularity product, specifically in the fleece category," he outlined.
While Steve Murray works his magic with the TNF brand, VF made a strong move to reinvigorate the Vans business, with Kevin Bailey returning to lead the brand this year as global brand president. During his last stint as brand president from 2009 to 2016, the Vans brand grew from $800 million to $2.3 billion.
"I know this brand, understand the consumer and competition and have a clear point of view on our challenges and the opportunities that lie ahead for us," Bailey told analysts.
The Vans business grew 19 percent for the full fiscal year but did not deliver on management's initial expectations. Revenue was only up 2 percent in the quarter, impacted by the "more difficult operating environment in China." Excluding China, Vans grew by 6 percent in Q4.
"During the year, the [Vans] brand achieved double-digit growth in EMEA, 30 percent growth in Progression footwear styles and further growth of Vans Family, which passed 22 million global members," said Steve Rendle, VF Corp. Chairman, CEO and President when introducing Bailey during the call. "These wins, however, have not been enough to offset the three key headwinds—COVID lockdowns in China, lower brand heat and lower performance in Classics, which has sequentially improved but remains negative as a category. While we are confident in the health of the Vans brand, we are not satisfied with current performance."
Bailey said that Vans' leadership is not happy with the brand's recent performance. "The team does not like to underperform," said Bailey. "And I have total confidence in the brand's long-term growth potential as evidenced by fiscal 2022 being a record-setting year in top-line revenue. Specifically, our largest market, North America, delivered sequential quarterly growth, while gross margin excluding expedited freight exceeded the pre-pandemic rate in the region. Europe delivered double-digit growth."
The re-minted brand president said that progression footwear grew by over 30 percent year-on-year and saw nearly 40 percent growth in apparel.
"I have been back for nearly two months now and have been impressed by the team, their commitment, passion, and especially their competitive spirit," Bailey said in his overview. "We have dug in quickly together and are in the process of refreshing and refocusing Vans strategy while incorporating our learnings from the last year into our plans. I have validated three primary areas impacting the business—core Classics performance, brand heat and the situation in China. I'd like to unpack these and then share what we are doing."
In Core Classics, Bailey said it "distorted our focus to our progression footwear and apparel, which led to strong double-digit growth in those areas in fiscal 2022." But he also said they underestimated the level of balance needed to maintain appropriate growth in the Classics business, which represents approximately two-thirds of the brand's global footwear business. He sees an opportunity with their five classic icons to optimize the consumer trends and plan to use style adaptations to extend the trends.
"In late April, we launched our brand-building marketing investment based on Classics, and we are building our storytelling in phases through the important back-to-school selling period," Bailey detailed. "Classics Since Forever is a multi-phased approach to broaden our reach and attract new consumers through expanded media choices and renew the purchase frequency of our known consumer base. Additionally, in partnership with our VF consumer data and analytics team, we recently established a data-driven dashboard to read and react to optimize our efforts quickly. It's still early, but we've seen a return to growth in our DTC for styles like the Vans Old School in North America."
Next, Bailey said Vans has enjoyed "outsized brand heat" in its history but has "not emerged from the pandemic with as much velocity as expected and have lost some momentum."
"Several factors have contributed to this," explained Bailey. "Our top-tier limited distribution footwear, which you may know as Vans Vault, has previously met the needs of influential footwear trend accounts in the past. As Vans has grown, our approach to this aspirational product and channel needed to evolve more quickly. We are also competing in what has become a more crowded collaboration space. We have an opportunity to better segment our top-tier product from other products in our line to drive more energy with influence our consumers and provide geographic relevance across our three regions, a critical component to build brand heat locally."
Bailey continued, "To reignite our brand heat, we've stood up a new strategic business unit named Pinnacle to refresh our work at the top tier of the distribution pyramid and hired a well-known industry veteran with experience with some large competitors and prior close ties to the Vans brand to quickly reenergize our work here. Over time, this will have a positive trickle-down effect on consumer affinity. Additionally, we recently completed a significant refresh of our consumer research to deeply understand and reshape our brand strategies for today's evolving shoppers. We continue to accelerate capabilities in both digital and data-driven decisions."
Looking at China, Bailey sees the ongoing challenges of COVID have slowed a major opportunity for the brand. "By the end of Q4, we are experiencing the impact of local regulations, travel restrictions and consumer anxiety, resulting in declining online and off-line traffic, affecting most brands we monitor as well as outsized declines in the product categories we compete in. But we are taking immediate and ongoing actions to mitigate our challenges and refresh our growth opportunities," he explained.
"We have continued to be resilient in the face of the ongoing pandemic," Bailey continued. "We've been building capabilities as we work through the challenges of moving our brand hub to Shanghai during the pandemic and the local lockdowns, affecting how we work and the consumer's ability to shop. We acted quickly and pivoted our local strategies shifting to reprioritize Q1 activities, evolving marketing to interact with consumers locked down in their homes and working with local government officials to be the first apparel brand to reopen our Shanghai distribution center. We are leveraging our recently expanded Shanghai digital hub to optimize work with the large digital platforms. And Vans Asia launched social commerce, implemented data-driven consumer engagement, and has begun localization of product and marketing. Vans China also launched our Vans Family loyalty program and quickly added over 2 million members this year. We will be ready to accelerate quickly as the market reopens."
In wrapping up his presentation, Bailey said Classics will continue to drive growth, but with a greater emphasis on style adaptations of their five classic icons. Progression will continue to play a role in addressing 365-day relevance and expanded usage occasions. He said apparel would elevate to serve a true toe-to-head story with a heavy focus on their D2C distribution. Bailey said direct-to-consumer represents 55 percent of the brand's global business and the "best brand experience and most profitable channel for our growth."
Rendle presented an overview of the other top brands under the VFC umbrella.
"Timberland grew revenue by 20 percent in fiscal 2022, representing growth above pre-pandemic levels," Rendle said. "Growth during the year was driven by strong sellout trends, particularly in the U.S. and EMEA, which contributed to a strong significant increase in profitability." The company saw strong double-digit growth in both the Americas and in Europe but was partially offset by a decline of 13 percent in Asia Pacific.
"The brand is achieving more balanced growth with apparel being the strongest category in Q4 and up to 20 percent of quarterly sales," said Rendle. "In footwear, men's and women's icons performed well and outdoor and hike products further accelerated. We saw continued strong sell-through on our GreenStride platform, reinforcing our commitment to eco-innovation and pro, driven by the reaction in radius athletic footwear families. We launched a number of innovation initiatives for the brand, including Timber Loop, an end-to-end circular design e-commerce platform. We are pleased with the momentum in Timberland and are excited about the brand's plans and outlook for the coming year as it heads into its 50th anniversary in 2023."
Timberland, Q4 sales were up 12 percent. In the Americas in Q4, the brand grew 20 percent due to continued strength in wholesale, up 33 percent, driven by a strong sell-in and sell-through performance across key accounts and elevated Timberland Pro demand.
Rendle reported that Dickies revenue grew by 19 percent to $838 million for the fiscal year while driving strong profit growth and margin expansion. "Our Work business has been seeing strong double-digit growth in men's and women's, driven by our iconic 874 work pant and work shirt. And Work Inspired is seeing growth across bottoms, outerwear and tops," Rendle detailed. "During the year, we launched the Maiden Dickies campaign to celebrate the brand's 100th anniversary, which generated a strong uptick in web sales.
In the Americas, which accounts for over 70 percent of global business, revenue was reportedly up nearly 40 percent for the year, driven by "double-digit growth across work and lifestyle products and strong wholesale demand, which drove record regional profit." Overall for the year, EMEA was down 13 percent, reflecting the repositioning of the Work business in the region.
Dickies revenues grew 8 percent in the fourth quarter, and the Americas posted 16 percent growth. EMEA had its strongest quarter of the year in Q4 with sales also up 16 percent and "continues to see robust work-inspired lifestyle growth." In Asia Pacific, Q4 sales were down 20 percent, including a 33 percent decline in Greater China.
Randle said the rise of three outdoor emerging brands, which play in segments that have enjoyed strong consumer tailwinds, has been a key driver of profitable growth. "This further underscores the success of our portfolio strategy, including our international platforms and supply chain to add value through balance and diversification," he said.
Altra accelerated strongly in fiscal 2022 across channels and geographies, growing by 57 percent year-over-year, up 84 percent versus fiscal 2020, primarily driven by "elevated products, marketing and marketplace management coming together in fiscal '22 for the first time under the new leadership team."
Smartwool also "continued to gain momentum in fiscal 2022, with revenue up 40 percent, representing strong double-digit growth across the Americas and EMEA." Rendle said the growth was driven by an expanding apparel business, which has been up nearly 60 percent and now represents approximately 50 percent of global sales.
"Icebreaker generated near-record revenue in fiscal '22 and transitioned its headquarters to our Stabio office, setting the brand up to leverage our significant enterprise capabilities housed there," Rendle said.
The Supreme brand's performance was softer than planned, reflecting a significant impact from supply chain disruption. The brand's full-price brick-and-mortar business rose by 35 percent, partly reflecting the contribution of two new stores in Europe. "Looking ahead, we are excited about the brand's outlook in fiscal '23, fueled by the initial contribution of the new Creative Director, Tremaine Emory's vision; relocations and updates to key stores in the U.S. and in Japan, and new distribution planned in strategic Asian cities."
Looking at key regional businesses, EMEA has reportedly continued to be a bright spot for VF, with revenue up 30 percent in fiscal 2022 and a significant increase in profitability. "Through strong execution, we further elevated our brand's positioning with higher-quality sales, strengthened partnerships and leading go-to-market capabilities supporting a foundation for sustainable and profitable future growth," Rendle said.
"We continue to make progress in digital, where the digital DTC and digital wholesale partner business combined account for nearly 1/3 of regional revenue. We are well-positioned to continue to build on yet another very successful year in this region."
It's been a challenging year for VFC in the Asia-Pacific region, but Rendle said they are taking action to manage the current climate by ensuring they are poised to accelerate when the market conditions improve. "As part of our local-for-local approach, we have invested in talent, growing our teams in Shanghai during the year with a focus on strengthening product design and development and marketing capabilities. Our teams are focused on increasing local product creation and evolving channel and product segmentation, embracing new emerging channels, elevating store formats and driving further omnichannel integration."
VFC ended the year with approximately $1.3 billion in cash, reflecting adjusted free cash flow generation of $606 million and proceeds from the divestiture of Occupational Work of approximately $620 million.
Inventory was $1.4 billion at year-end, up 34 percent versus the prior year's depressed levels but up about 10 percent compared to mostly pre-pandemic fiscal 2020. VFC said overall inventory is "healthy and well-positioned" to support growth plans.
The company CFO gave a brief update on an ongoing tax case related to the timing of income inclusion from VF's acquisition of Timberland in 2011. On January 31, 2022, the court issued its opinion in favor of the IRS, which argud that all such income should have been immediately included in 2011 rather than recognized periodically as VF has done.
"While we intend to appeal and anticipate that we will pay the 2011 taxes being disputed, which are estimated at approximately $845 million for gross tax and interest," explained Matt Puckett, EVP and CFO. "We're confident in our timing and treatment of income inclusion, and we will continue to defend our position."
Puckett provided the outlook for fiscal 2023 and beyond, which drove the overnight gain on the Street.
Assuming no additional significant COVID-related lockdowns in any of key commercial or production regions with current restrictions in China expected to ease from the beginning of June, and assuming no significant worsening in global inflation rate and consumer sentiment, VF Corp. expects to grow revenue at least 7 percent on a constant-dollar basis for the coming fiscal year. "This reflects continued broad-based growth across our portfolio in terms of brands, channels and regions but also incorporates a cautious view on the macroeconomic environment given recent developments affecting some of our markets and consumer sentiment more broadly," explained Puckett.
The North Face is expected to grow low-double-digits. "The brand's strong momentum in both on-mountain and off-mountain categories has led to healthy inventory levels and robust order books, supporting growth across regions in fiscal 2023," Puckett said. Vans is forecast to generate mid-single-digit growth with momentum building throughout the year as initiatives to reignite Classics and recovery in China, in particular, start to have an impact.
VFC anticipates further gross margin expansion of approximately 50 basis points with pricing actions offsetting product cost increases while benefiting from less reliance on airfreight throughout the year. "We remain focused on optimizing our SG&A spend to ensure ongoing investment in our brands and our strategy and overall deliver operating margin expansion to about 13.6 percent," said Puckett. The SG&A ratio is expected to be about flat as they continue to leverage most spend areas to fuel ongoing investment in demand creation, digital and technology and distribution expenses. Puckett said this would drive operating income growth of at least 10 percent.
"We're anticipating reaching an EPS range of $3.30 to $3.40, which includes an estimated 23 cents of unfavorable non-operating impacts," Puckett shared.
For the fiscal first quarter, VFC anticipates mid-single-digit revenue growth, reflecting the "most challenging prior-year compare in China." Puckett said those headwinds and other non-operating impacts would also affect operating profit and earnings for the quarter. They expect EPS to be in the range of 10 cents to 15 cents per share.
VFC expects to see fiscal Q1 growth in the Americas and EMEA, while the Asia Pacific is expected to be down.
"Specific to the Asia Pacific, our performance outside of Greater China remains resilient," Puckett shared. "However, the environment in China continues to be challenging. Twelve percent of our stores were closed at the end of Q4 and about 20 percent are currently closed, and we're not anticipating that they will reopen before early June and would affect the majority of the quarter. Digital traffic also continues to be impacted. As a result, we expect our business in China to be down approximately 35 percent in the first quarter with continued growth at The North Face not enough to offset declines anticipated across most of our portfolio. Beyond Q1, we expect a gradual recovery in China, reflecting an improving consumer environment as well as easier compares in half two with the market expected to generate growth for the year as a whole. We remain confident in the region's longer-term growth opportunity."
Photos courtesy The North Face