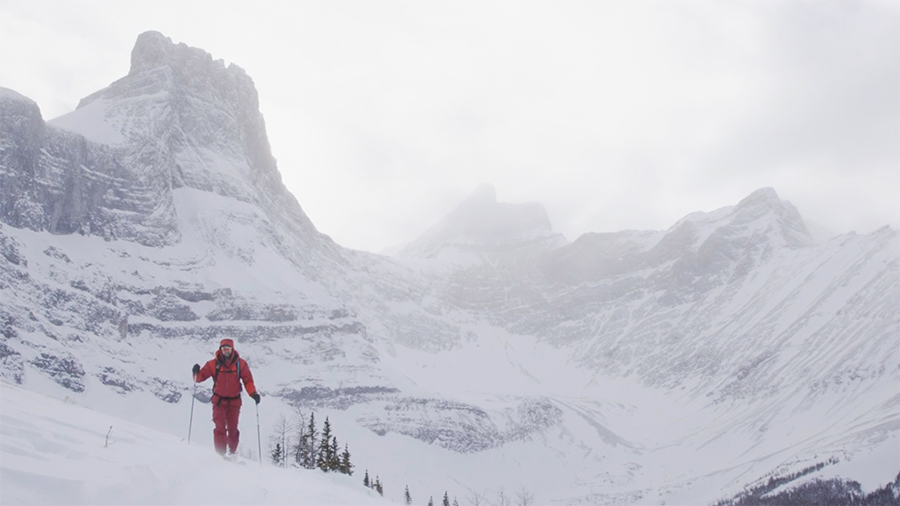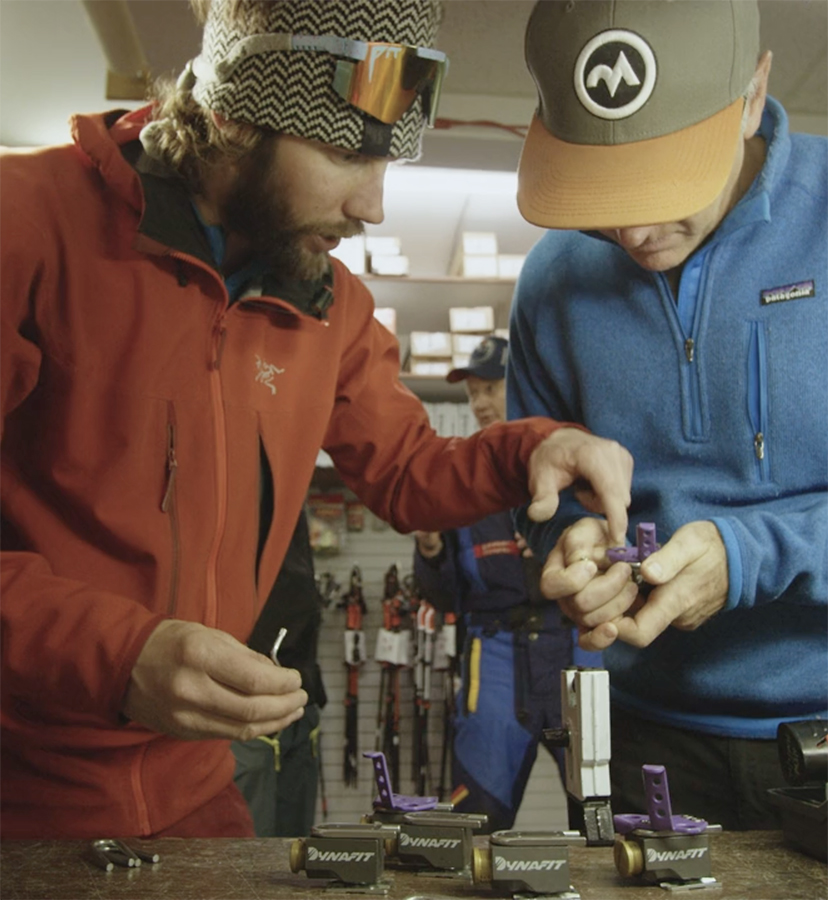 The Hoji Pro touring boot is the brainchild of pro freeskier Eric "Hoji" Hjorleifson and low tech binding inventor Fritz Barthel, pictured left, and has received award-winning accolades since its launch.
Eric is a Canadian native who grew up ski racing before moving over into free riding and filming with Matchstick productions. He's a serious tinkerer and gear-obsessed … and has always been on a quest to create a lighter and faster boot with the power to shred but switch to touring mode at the flip of a switch. He and Barthel, the creator of the Dynafit binding, teamed up in Barthel's basement workshop in Austria to create the Hoji Pro.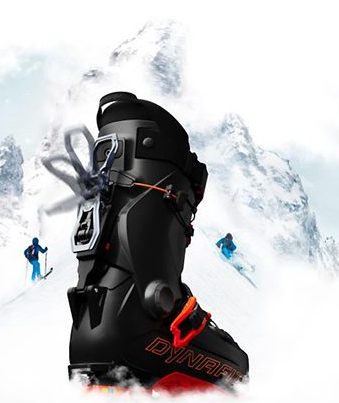 The switch mechanism is what's won this boot accolades and awards. You can easily switch from touring to downhill in seconds. It answers the question "should a ski touring boot be oriented more for the ascent or the descent?" Now, it is simply both. With one simple motion, the boot is transformed from an efficient and light climber with excellent freedom of movement into an alpine downhill boot that is rigid with power transfer without compromising performance.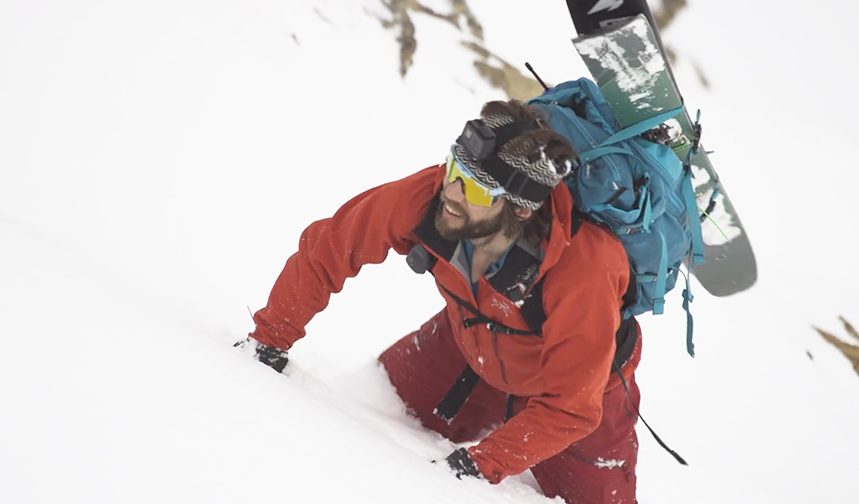 From Matchstick Productions, the movie "Hoji" premiers in Boulder, CO, tonight. It is the bio of Eric Hjorleifson, whose love of skiing speaks to fans worldwide with his energy and passion for the powder.  
Photos courtesy Dynafit and Matchstick Productions