Climb the mountain so you can see the world, not so the world can see you.
— David McCullough, Jr.
REI Co-op debuts for Fall 2018 a lifestyle collection celebrating the company's heritage. Designs are inspired by the brand's co-founders and places integral to the co-op's history.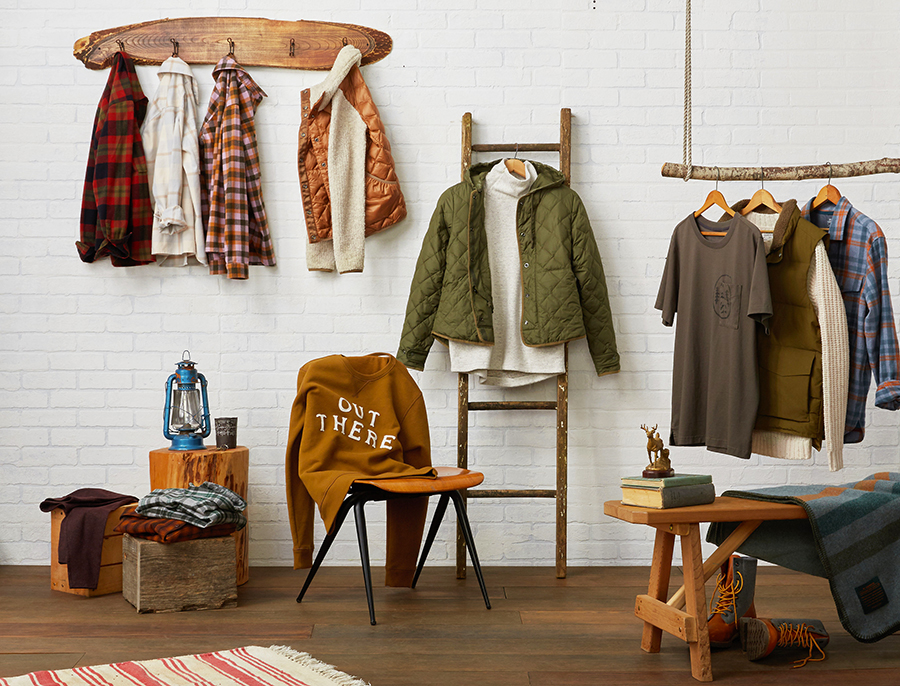 The Wallace Lake outdoor "way of life" collection offers the REI customer a range of clothing to layer through the fall season in rich textures, bold graphics and classic patterns. Shirt jackets, hoodies, vests, bomber jackets, pants, chunky sweaters, flannels and accessories complete the lineup with curated collections added on to speak to future seasons.
To celebrate the co-op's 80th anniversary and honor its co-founders as part of the collection, the co-op is also releasing a limited-edition capsule collection of reproduced heritage classics.
The collection includes a replica of REI's 1972 High Country Parka for men, its 1978 Alpine Jacket for women and a redesigned rucksack from 1959. To round out the collection, REI also collaborated with Pendleton on a camp blanket and Juniper Ridge on a collection of scented products that capture the nuance of the Cascade mountains.
REI reinvests nearly 70 percent of profits into the outdoor community every year for gear and/or apparel purchased at the co-op. In 2018, REI will invest more than $8 million in over 400 organizations around the U.S. that serve to help foster a love of the outdoors.
Photos courtesy REI