Catapulted by significant double-digit growth in all geographies for Cannondale and outsize bike growth to the mass channel, Dorel Sports' sales jumped 43.6 percent in the first quarter to $270.3 million.
On a currency-neutral basis, sales grew 41.5 percent.
"Revenues continue to grow with unprecedented consumer demand for bikes around the world, since COVID started, as people are continuing to see outdoor activities or transportation methods that are safe and respect social distancing guidelines," said Jeffrey Schwartz, CFO at Dorel Industries, the parent of Dorel Sports. Beyond Cannondale, the segment includes Schwinn, GT, Mongoose, Caloi, and IronHorse.
The quarter marked its eighth consecutive quarter of organic revenue growth for Dorel Sports, with growth from all three divisions: Cannondale, Pacific Cycles and Caloi.
"Sales of Cannondale e-bikes and mountain bikes helped drive the revenue increase in Europe. The Moterra and Habit NEO e-bikes and the Scalpel and trail mountain bikes are extremely popular among cycles," said Martin Schwartz. president and CEO of Dorel Industries.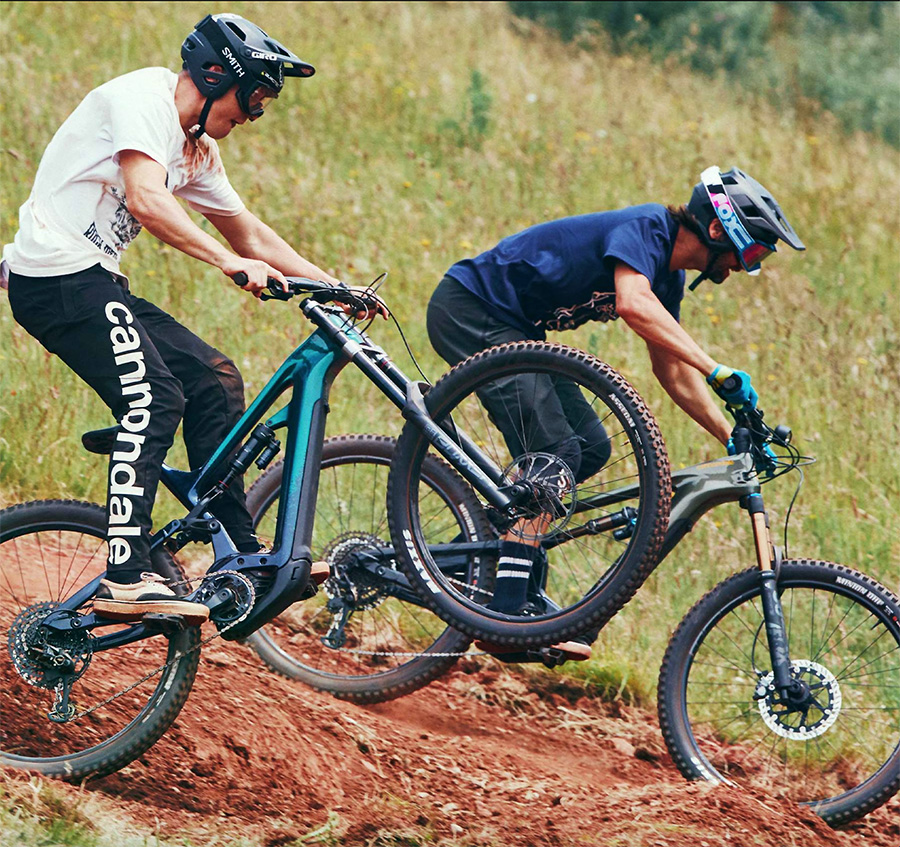 "In the U.S., IBD channel organic growth has been very strong," he added. "The demand for bikes continues to outpace supply, keeping inventory low and margins up. Dealers are now actually placing orders into 2022 to ensure supply.
Pacific Cycles, which focuses on the mass channel with brands Schwinn and Mongoose, also delivered robust gains. Said Martin Schwartz, "Pacific Cycles sold whatever it received as retail POS was very strong." He added that e-commerce was a significant factor in the growth as online sales of bikes, ride-ons, parts and accessories were up substantially.
Caloi, its Brazilian cycling business, saw product mix improvement and growth at IBDs and e-commerce. Caloi also finished the quarter with an operating profit of vast year-over-year improvement. Martin Schwartz stated, "While economists in Brazil are predicting a tough economy in the second half, it is expected that bike demand will remain strong."
Gross margins in the segment were pressured by increases in ocean and domestic freight, rising costs of raw materials and bicycle components and the impact of a weakening USD versus the Chinese Yuan.
Despite these increases, gross profit margin improved by 390 basis points to 22.9 percent from 19.0 percent in 2020 due to the favorable volume absorption on the increase in units shipped and positive foreign exchange impacts in many international markets. As a result of higher sales and better margins, its first-quarter operating profit was $21.8 million, compared with an operating loss of $600,000 last year. Excluding restructuring costs, first-quarter adjusted operating profit1 was $21.8 million, compared with an adjusted operating loss of $600,000 last year.
Jeffrey Schwartz said, "Dorel Sports was able to deliver sound operational execution costs across the supply chain in the first quarter, despite extremely challenging global shipping environments and shortages of bike components in the marketplace. So we are performing well, but we have limits put on us by the availability of containers, as well as the availability of component parts, which limits the amount of product we can manufacture."
He added the Dorel Sports is seeing a difference between its Cannondale higher-end business and the Pacific Cycles mass business. He said, "We see more pressure both on costs and on container availability for the mass businesses, because just the sheer volume of product that we need to sustain that business, it's just putting a lot more pressure there that we see on the Cannondale side."
Photos courtesy Cannondale