With its Camping and Watercraft Recreation seeing the largest percentage gains, Johnson Outdoors Inc. reported sales jumped 26.4 percent in the second quarter ended April 2, to $206.2 million.
Net income climbed 36.5 percent to $27.8 million, or $2.74 a share.
On a conference call with analysts, Helen Johnson-Leipold, chairman and CEO, said that historically, the first six months of the fiscal year is the company's pre-season ramp-up and selling period for the primary retail selling season. However, the ongoing impact of the COVID-19 pandemic and the increased interest in outdoor activities have resulted in unprecedented high demand for outdoor recreation products that has continued through the fiscal second quarter. She said, "The pandemic has been a catalyst for people to get outdoors. And as participation in outdoor activities has grown, we've been able to take advantage of the heightened interest by leveraging our portfolio of market-leading brands and innovation."
Watercraft Recreation Revenues Nearly Triple
Among its segments, the gains were led by Watercraft Recreation, where sales jumped 193 percent to $17.8 million. The segment recorded an operating profit of $2.8 million against a loss of $1.64 million a year ago. The segment includes canoes, kayaks and paddleboards under the Old Town and Ocean Kayak names.
The gains were driven by strong demand across all product categories. A standout is the Sportsman line from Old Town. Said Johnson-Leipold, "Our pedal drive system technology has been expanding to a broader audience as more people are eager to get out in the water, and the fishing kayak segment especially continues to grow. Enthusiasm hasn't slowed down for the innovative line of Sportsman kayaks that was launched last year. From the versatile pedal-powered Sportsman Salty kayak to the award-winning AutoPilot 120 motorized fishing kayak, the Sportsman line offers a watercraft for everyone looking to enjoy the great day outdoors."
Camping Revenues Climb 61 Percent
Camping segment sales rose 61 percent to $14.2 million. Camping's operating profits grew four-fold to $2.96 million from $709,000 a year ago. The segment includes Eureka! Tents, camping furniture, camp stoves, sleep systems, and Jetboil outdoor cooking gear.
"Innovation is key to taking the camping experience from good to great, and we're seeing our hard work pay off in understanding consumers' evolving needs and expectations and translating those insights into bigger, better new product success," said Johnson-Leipold. "Since its launch earlier this year, we've seen consumer excitement for all new super lightweight Jetboil Stash stove. We all know reducing weight on the trail is critical for backpackers. Stash is the lightest all-in-one backpack installed system that Jetboil, the technology leader in portable outdoor cooking systems, has ever made. And as more people continue to look for ways to spend time outdoors this year, demand for our Eureka! brand of tents and camp cooking technology continues to beat expectations."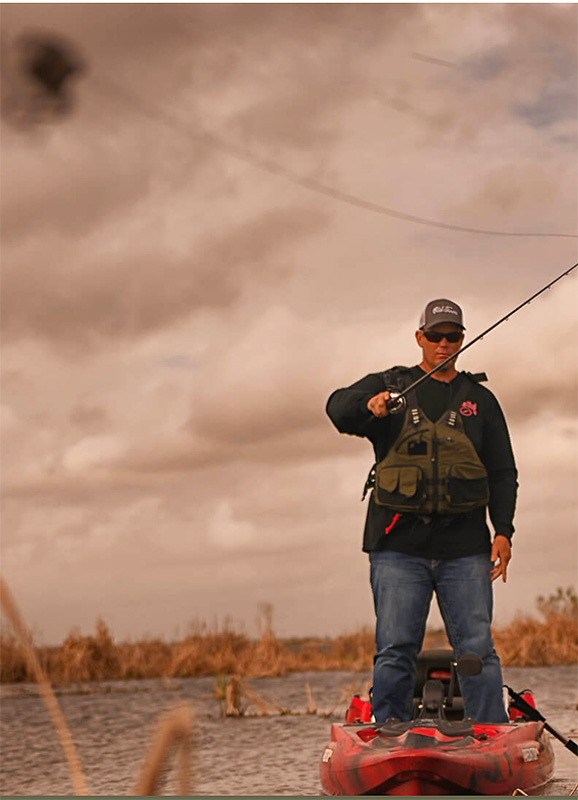 Fishing Sales Expand 19 Percent
In by far its largest and most profitable segment, Fishing, sales grew 19.4 percent to $160.0 million. Operating profits rose 22.7 percent to $40.4 million.
"Participation has always been high, but it's been even higher during the pandemic," said Johnson-Leipold. "Robust demand from Minn Kota and Humminbird technology continued through the second quarter, as both new and seasoned anglers look to Johnson Outdoors for the best fishing experiences possible."
Minn Kota continues to hold the leading market position in trolling motors. Continued success is being seen with Humminbird's MEGA 360 Imaging platform, the only sonar option that provides a high-resolution 360-degree view around the boat. MEGA Imaging+, which expands the depth range and coverage, is also finding success and can be found in Humminbird's new generation of HELIX fish finders. Said Johnson-Leipold, "We will continue to invest in building upon our strengths, our knowledge of fishing and fishing consumers, coupled with our technical know-how to maintain our pipeline of exciting new products and to sustain Minn Kota and Humminbird's leadership position in the fishing market."
ScubaPro's Sales Flat
The Diving segment, which includes the ScubaPro line, generated essentially flat revenues at $14.21 million against $14.26 million a year ago. The operating loss widened to $1.25 million from $812,000.
Johnson-Leipold said the diving segment continues to be restrained by ongoing travel restrictions and lockdowns in certain countries restricting access to key diving destinations. She said, "We're continuing our work to promote and support local diving, taking steps to simplify our diving business during this challenging time, and enhancing our digital presence globally with new European websites and e-commerce. These efforts, along with sustained innovation, will strengthen ScubaPro's position as the most-trusted dive brand in the world."
For the quarter, gross margin was 45.2 percent, down slightly versus the prior-year quarter as a $1.1 million increase in tariffs and higher freight costs for raw materials offset overhead absorption benefits from higher volumes. Operating expenses for the quarter increased $13.9 million, driven primarily by higher sales-driven expenses and higher variable and deferred compensation expenses between quarters.
David Johnson, VP and CFO, said, "With the market dynamics strong and retail inventories lean, our excellent sales performance was the key driver in increasing profits during the quarter."
At the half, sales stood at $371.8 million, a 28 percent increase over the same period a year ago. Net income surged 77.8 percent to $47.7 million, or $4.20 a share.
"Looking ahead," said Johnson-Leipold, "our near-term focus is to keep pace with the strong demand in Fishing, Watercraft Recreation and Camping. Longer-term, we remain committed to investing in our key strategic drivers, understanding our consumers, sustaining innovation leadership, identifying new sources and pass a growth in our markets, and optimizing our digital consumer experience as more consumers research and purchase online."
Inventories were up 15.7 percent at the quarter. Johnson said inventory remains "very lean" at retail and the company is increasing capacity to support the strong demand across its Fishing, Watercraft Recreation and Camping segments. Said Johnson, "We added shifts early to our factories where we're building product, and that's been very helpful. We're, of course, adding a lot of seasonal labor, which has its challenges, but we've done that as well. So we're working as fast as we can to meet the demand right now."
Photo courtesy Johnson Outdoors