Shares of Dick's Sporting Goods Inc. skyrocketed on Tuesday after the retailer reported Q3 earnings significantly eclipsed Wall Street targets on its strongest quarterly same-store sales gain since 2013. Same-store sales and earnings guidance was raised for the third time this year.
Shares rose $7.39, or 18.7 percent, to $46.82 on the day.
On a conference call with analysts, Ed Stack, chairman and CEO, repeated several times that there was "not a silver bullet" in Dick's improving results as many initiatives are working.
These include investments in inventory levels since earlier this year after being too lean the prior year and space reallocation efforts that have replaced the hunt category with higher-margin categories in team sports such as baseball as well as athletic apparel and footwear. Better allocation from vendors is also a contributor, including more lifestyle footwear product; as well as a renewed focus on the "enthusiast athlete," and continued momentum in private labels, including a strong launch to DSG. Fewer promotions, compelling marketing and elevated customer service levels are also paying off.
Said Stack, "It was really a combination of what we did from the planned strategic inventory investments we made to what the operations group did from a service standpoint raising those service standards. Our marketing in the third quarter was really terrific. So I think it was a combination of all of them. And there's not a silver bullet, which I think is why we remain so optimistic about our business."
In the quarter ended November 2, earnings on an adjusted basis rose 18.5 percent to $44.8 million, or 52 cents a share, from net earnings of $37.8 million, or 39 cents, a year ago. The 52 cents a share compared to Wall Street's consensus estimate of 38 cents.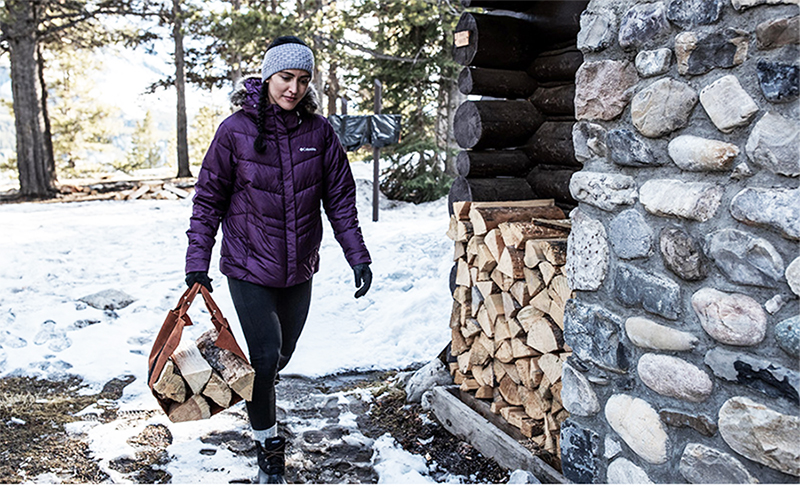 Net earnings in the latest quarter came to $37.8 million, or 39 cents per share. Non-GAAP results exclude the gain on sale of two technology subsidiaries Blue Sombrero and Affinity Sports, charges related to the exit of eight Field & Stream stores, and non-cash asset impairment.
Same-store sales in the quarter were up 6 percent, well above Wall Street's consensus target of 2.9 percent growth. The comp gain was driven by a 3.3 percent increase in transactions and a 2.7 percent increase in average ticket.
The comps accelerated from growth of 3.2 percent in the 2019 second quarter.  In the 2018 third quarter, comps were down 6.1 percent,  reflecting weakness in the hunt and electronics categories.
Comp growth has been held back by Dick's decision following the mass shooting at a Parkland, FL high school to stop selling assault-style weapons as well as any weapon to consumers younger than 21 years old. Other factors pressuring comp growth include its exit from the electronics category.
Store comps were up about 5 percent in the latest quarter, accelerating from the second quarter. The second quarter had marked a return to positive store comps.
Online comps jumped 13 percent in the quarter, slowing from the 21 percent gain seen in the second quarter. Stack, however, said online sales in the latest quarter were "much less promotional" versus last year. Better in-stock positions at the store level also curbed online growth as the year-ago quarter benefited from greater online orders to fulfill in-store out-of-stocks. As a percent of sales, online grew to 13 percent of sales compared to 12 percent in the same period last year.
Among categories, growth was seen across all the retailer's primary categories: hardlines, apparel and footwear.
Dick's generally doesn't elaborate on category performance but Stack noted that baseball "continues to accelerate" as the chain has increased investments in the higher-end in the category. Soccer "was not bad" and "surprisingly our football business was really very good from a team sport standpoint," he added.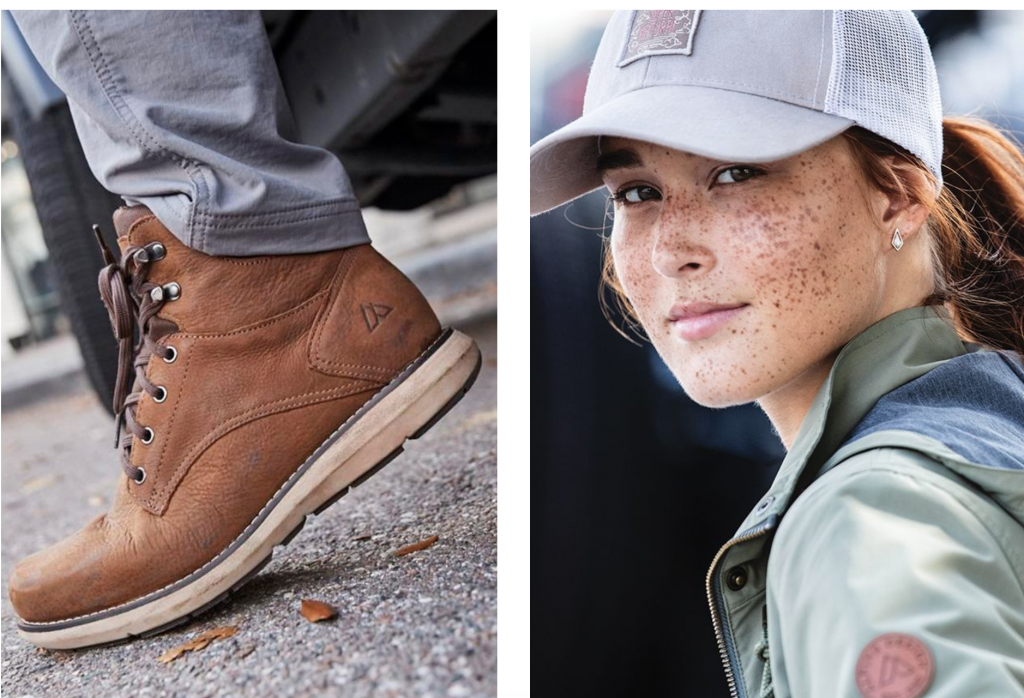 In apparel, Nike and the chain's private labels "did very well." He added on apparel, "Our women's apparel business was great. Men's apparel business was great. Kids' was great." He added that he believes Dick's is seeing strength in apparel while some competitors are facing challenges due to its efforts in recent years to heighten differentiation.
Footwear was likewise "really very good" in the quarter. Stack said the chain has benefited from increased investments in lifestyle footwear, noting that the chain's performance-footwear buyer had to go to other stores to purchase lifestyle footwear in the past.
Citing Nike, Columbia and The North Face, Stack overall said there's "a great product line of product pipeline out there" to drive sales in the coming months. He said, "Our relationships with strategic brand partners have never been stronger and we are encouraged about the product pipeline into next year."
On private brands, Stack particularly called out DSG, which was launched toward the end of the second quarter and is now expected to become the chain's largest private brand by the end of next year. DSG is a "broad-based brand" with a value-based, opening price point that includes apparel offerings as well as hardline items addressing sports such as basketball and baseball. Stack believes the brand's value proposition is "bringing in another customer who hadn't been in the store before" and the traffic gains are helping drive growth at other brands, citing Nike and Adidas. Stack said, "We're really enthusiastic about it."
Among other private labels, Calia "has been great" and Walter Hagen and Alpine Design are both gaining traction.

On the downside, hunt, as expected, continued to comp negative, but strong growth in other categories more than offset hunt's declines. The removal of Hunt from an additional 125 stores led to a steeper overall drop in Hunt but those stores comped positively overall and in line with the rest of the chain. Dick's officials were encouraged that comps at the 125 stores were in line with the chain given that the removal caused some disruption to store layouts and came during peak hunt season. Said Stack, "For those stores to pick up in line with the rest of the company we thought was a pretty good feat."
He also noted the 125 stores are seeing a better margin rate since the low-margin hunt category is being replaced by higher-margin, faster-growing categories. Dick's said its strategic review of the hunt businesses continues. including Field & Stream.
Gross margins in the quarter improved 140 basis points to 29.6 percent, well above Wall Street's consensus target of 28 percent. The improvement was driven by leverage on occupancy costs of 90 basis points and merchant merchandise margin rate expansion at 60 basis points. The merchandise margin expansion was primarily driven by a favorable merchandise mix and fewer promotions both online and offline that offset startup costs associated with the opening of two dedicated e-commerce fulfillment centers.
SG&A expenses increased 110 basis points to 26.3 percent primarily driven by higher incentive compensation expenses tied in part to the sales growth. Dick's said it remains on track to eliminate approximately $30 million of expenses as part of its 2019 productivity objective. Non-GAAP operating profit in the quarter reached $62.2 million, up 17.6 percent from $52.9 million a year ago.
Inventory was up 17 percent at the end of the quarter due to the strategic effort to improve in-stock positions and broaden assortments of "enthusiasts level product" in growth categories. Stack said the inventory investments drove "meaningfully positive comp gains in key categories."
Inventory is expected to be similarly up in the fourth quarter and remain elevated to a lesser degree at least through the first half of 2020. Stack said, "Our inventory remains clean and well-positioned."
Elaborating on key initiatives, Lauren Hobart, president, said she "couldn't be more excited about the momentum building across our stores" as the launch earlier this year of extensive associate training programs is elevating service levels. Hobart said the training is "focused on how our team should engage every athlete every time, use the power of their opinion to create confidence and excitement, and execute the basics to create a hassle-free shopping experience."
The training program, combined with a greater focus on employee recognition, the improved stock positions and stronger marketing, "has the flywheel moving. It is a very virtuous cycle."
E-commerce is benefiting from enhanced website functionality, faster delivery and better blending of digital and store channels. The two e-commerce fulfillment centers opened earlier this quarter "on time and on budget" to speed delivery time. BOPIS (buy-online, in-store pickup) is significantly outpacing the overall double-digit e-commerce growth.
On marketing, a Scorecard Gold tier was added to its loyalty program to target the biggest spenders. Said Hobart, "We're enthusiastic about this program and are confident it will drive deeper levels of engagement with our most loyal consumers."
Dick's also introduced its first animated campaign, "Unwrap The Magic Of Sports," as part of a multi-channel holiday campaign.
Finally, Hobart noted that in partnership with the Dick's Sporting Goods Foundation, a fundraising campaign was launched during back-to-school called "To Whom It May Concern" that highlighted communities vulnerable to sports' access. The campaign increased donations by more than 100 percent.
For 2019, Dick's now expects non-GAAP EPS to be approximately $3.50 to 3.60, up from previous guidance in the range of $3.30 to 3.45. The company reported EPS of $3.24 for the 52 weeks ended February 2, 2019. The company's EPS guidance includes the expected impact from all tariffs currently in effect, as well as any new tariffs slated to go into effect.
Consolidated same-store sales are now projected to increase 2.5 percent to 3 percent, compared to a 3.1 percent decrease in 2018. Previous guidance called for comps to increase low-single digits
The company's guidance implies a comp gain of about 3 percent and improving margins in the fourth quarter. Stack cautioned that the holiday quarter performance significantly depends on the early arrival of cold weather to support outerwear and other cold-weather categories. Stack also said the guidance was "relatively conservative" also because the impact of six fewer selling days this year between Thanksgiving and Christmas is unknown.
Photo courtesy Dick's Sporting Goods