A new business model that has at least two major department stores turning to old product for a much-needed revenue boost dominated second-quarter headlines among the retail giants.
Macy's Inc. and J.C. Penney Co. Inc. in the last week each announced plans to partner with ThredUp, a consignment store featuring like-new styles from leading designers and apparel. Both stores hope to tap into the growing trend of online reselling, which gives price-conscious shoppers access to designer brands.
"With the rise of online resale markets, there's no doubt that demand for great value on quality brands is at an all-time high. There's an emotional thrill that comes with finding one-of-a-kind secondhand product for much less," said Michelle Wlazlo, executive vice president and chief merchant for JCPenney. "While there are more secondhand shoppers than ever before, we'll continue to test and evaluate how this resonates with customers. We're excited about the prospect of creating a new in-store experience that makes high-end brands attainable, as well as catering to eco-minded consumers who want more sustainable options in their wardrobe."
Will offering secondhand selections be enough for stores to move the needle? As this month's Q2 department store roundup shows, stores struggled with profitability and some lowered guidance for the remainder of the year as tariffs kick in as soon as September 1 and then again in December.
"It's good that they are looking at modern ways of shopping," Neil Saunders, managing director of GlobalData Retail, told the Associated Press. "But this is not the solution to their deep-seated problems. There's a dearth of innovation. They're always playing catch up. This won't be unhelpful, but it won't be transformative."
Here's a rundown of the second-quarter earnings that department and discount stores reported in the past week.
Macy's Lowers Earnings Guidance After Slow Start To Q2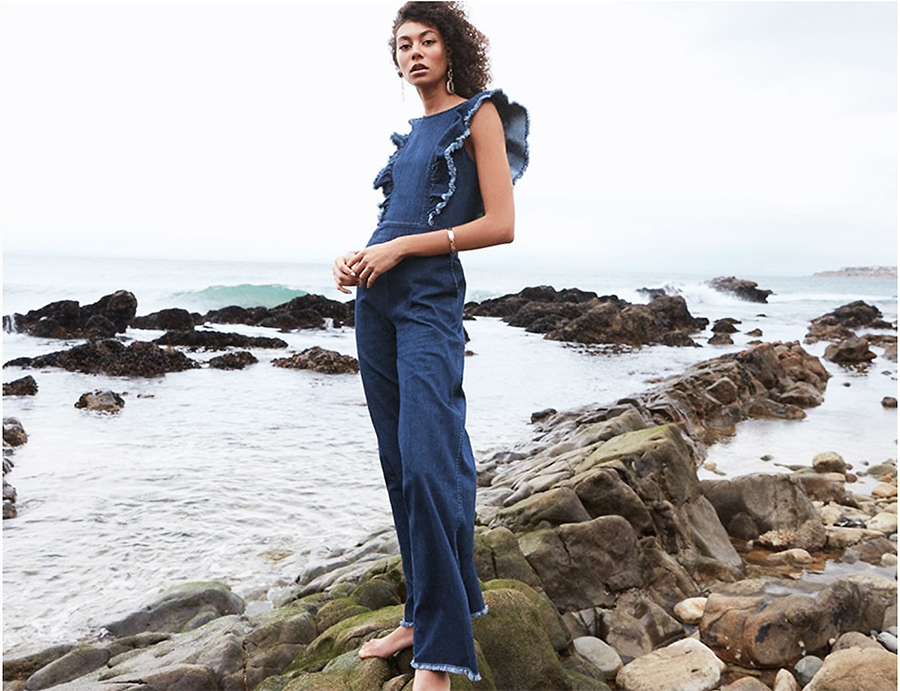 The 411
Myriad factors, see CEO comments below, led to Macy's Inc. posting EPS of 28 cents that missed analysts' estimates by 17 cents. Comp sales growth was flat at 0.2 percent on an owned basis and 0.3 percent on an owned plus licensed basis. The company was the first of the major department stores to report Q2 earnings, and its disappointing performance set the pace for competitors.
Reaction
"We had a slow start to the quarter and finished below our expectations. Rising inventory levels became a challenge based on a combination of factors: a fashion miss in our key women's sportswear private brands, slow sell-through of warm weather apparel and the accelerated decline in international tourism. We took markdowns to clear the excess Spring inventory and are entering the Fall season with the right inventory to meet anticipated customer demand." —Jeff Gennette, Chairman & CEO, Macy's Inc.
What's next?
Macy's reaffirmed its previously provided annual sales guidance for 2019 of flat to up 1 percent. Based primarily on its Q2 2019 performance, the company lowered its guidance for diluted EPS, excluding settlement charges, impairment and other costs, by 20 cents. Gennette said the company is focused on a host of strategic initiatives, which "are on track to contribute to sales growth in the back half of the year, and we have plans to drive productivity and improve gross margins."
JCPenney Reaffirms Outlook Amid Narrowed Loss
The 411
J. C. Penney Co. Inc. posted a Q2 net loss of $48 million, or a loss of 15 cents per share, which beat Wall Street's expectations by 17 cents and narrowed its loss from the year-ago quarter of $101 million, or a loss of 32 cents per share. Adjusted net loss was $56 million, or a loss of 18 cents per share, compared to an adjusted net loss of $120 million, or a loss of 38 cents per share, last year. Total net sales decreased 9.2 percent to $2.51 billion from $2.76 billion. And comparable sales decreased 9 percent for the quarter, but excluding the impact of the company's exit from the major appliance and in-store furniture categories, comparable sales decreased 6 percent for the quarter.
Reaction
 "While we still have work to do on our top line, I strongly believe that growing sales in an unprofitable way is simply not an option. The only way I know how to reconstruct a business is through a holistic approach across all the key tenets of strategic, purposeful and effective retailing. Notably, this quarter, the meaningful improvement we delivered in cost of goods sold was driven by lower permanent markdowns, improved shrink results, increased store and online selling margins and the exit of major appliance and in-store furniture categories."—Jill Soltau, CEO, JCPenney
What's next?
The company reaffirmed its outlook for the fiscal year 2019: Comparable sales down between 7 percent to 8 percent; comparable sales, excluding the impact of the company's exit from major appliances and in-store furniture categories: down between 5 percent to 6 percent; and adjusted EBITDA between $440 million to $475 million.
Dillard's Significantly Widens Loss In Q2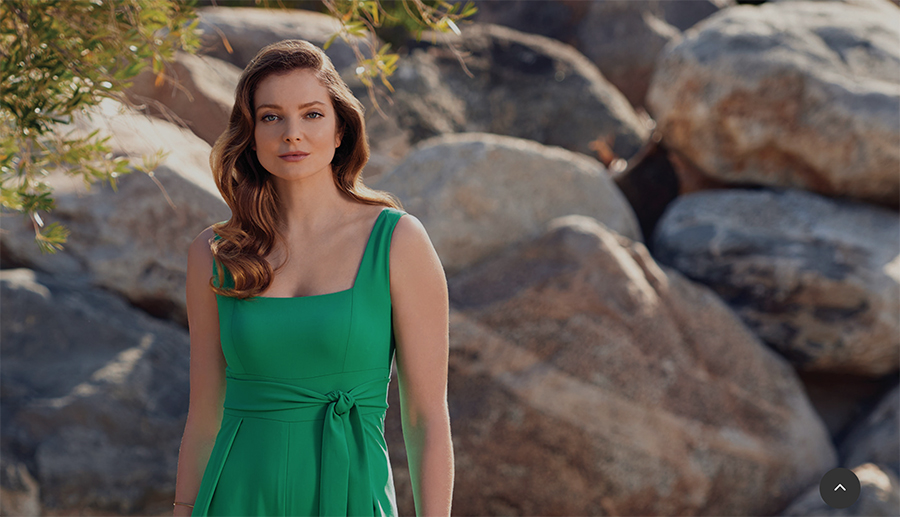 The 411
Dillard's Inc. reported a Q2 net loss of $40.7 million, or $1.59 per share, compared to a net loss of $2.9 million, or 10 cents per share, for the prior-year second quarter. Analysts expected a loss of 77 cents per share. Included in net loss was a pretax gain of $4.9 million ($3.8 million after-tax or $0.15 per share) primarily related to the sale of store property. Net sales for Q2 were $1.427 billion, down from $1.468 billion in the year-ago quarter.
Reaction
Dillard's didn't issue management comment on the quarterly results. In a note to investors, JPMorgan analysts wrote: "Importantly, the press release included no commentary from management on 2Q business results versus 2Q of last year when CEO Dillard cited '[an] encouraging year-to-date improvement as we head into the important back half of the year.' Looking forward, we note Dillard's multi-year comp comparisons in 3Q to 4Q stand 540 basis points more challenging on average relative to 1H."
What's next?
Dillard's didn't issue guidance in its quarterly report.
The 411
Nordstrom Inc. reported second-quarter earnings that topped expectations although sales came in at the lower end of the expected range. Net earnings fell 13 percent to $141 million, or 90 cents a share from $162 million, to 95 cents a year ago. Wall Street, however, was looking for 75 cents on average. Total company net sales decreased 5.1 percent in the second quarter to $3.78 billion, falling short of consensus estimates at $3.87 billion.
Reaction
"We delivered strong bottom-line results, demonstrating our inventory and expense discipline. We exited the quarter in a favorable inventory position and made important strides in productivity. We're focused on driving our top-line, and while this can take time, we are confident in our ability to manage through cycles. We remain encouraged by our key initiatives, including our local market strategy, and are making good progress on key areas of focus that we believe will collectively drive increased value creation for our shareholders."—Erik Nordstrom, Co-President, Nordstrom Inc.
What's next?
The company revised its annual outlook to reflect second-quarter results and expectations for the second half of the year. While the company is evaluating the fourth tranche of tariffs on goods from China and has not incorporated the associated impact in its annual outlook, the estimated impact is expected to be relatively immaterial for the year.
Kohl's Q2 Profits Top Expectations
The 411
Bolstered by a strong start to the back-to-school selling season and a partnership to accept Amazon returns inside stores, Kohl's Corp. beat Wall Street earnings expectations during the second quarter ended August 3. The company's adjusted diluted earnings per share of $1.55 were ahead of the consensus estimate of $1.53. And Kohl's reported revenue of $4.4 billion, which was down 3.1 percent from the year-ago quarter but ahead of Wall Street's estimates by $180 million. Comparable sales decreased by 2.9 percent in the period.
Reaction
"We are pleased to report that our business strengthened as we progressed through the second quarter. Comparable sales were better than the first quarter and improved during the period, turning positive during the last six weeks of the second quarter with 1 percent growth. This positive trend has continued into August driven by a successful start to the back-to-school season. We are confident that our upcoming brand launches, program expansions, and increased traffic from the Amazon returns program will incrementally contribute to our performance during the balance of the year and beyond." —Michelle Gass, CEO, Kohl's Corp.
What's next?
The company affirmed its adjusted annual earnings per diluted share guidance of $5.15 to $5.45, which excludes 26 cents per diluted share related to impairments, store closing and other costs recognized in the first six months of 2019. But pressure on those earnings could sink profit margins 35 to 45 basis points, which is down from a previously projected decline of 20 to 30 basis points—primarily because of the impact of tariffs, the company said.
TJX's Q2 Earnings Expand 7 Percent
The 411
The TJX Cos. reported earnings rose 7 percent in the second quarter as same-store sales grew 2 percent over last year's 6 percent increase. Customer traffic was the primary driver of the consolidated comp store sales increase and was up at all four major divisions. Diluted EPS of 62 cents was at the high end of the company's guidance. Also, net sales increased 5 percent to $9.8 billion.
Reaction
"This quarter marks the 20th straight quarter of customer traffic increases at TJX and Marmaxx. This speaks to the consistency and fundamental strength of our treasure-hunt shopping experience through many types of retail and economic environments. The third quarter is off to a solid start. We feel great about the terrific availability we are seeing in the marketplace for branded, quality merchandise and our ability to capitalize on the opportunities. We are excited about our many initiatives underway to keep driving sales and customer traffic throughout the fall and holiday selling season, and have great confidence in our potential to keep gaining market share around the world."—Ernie Herrman, President and CEO, The TJX Cos. Inc.
What's next?
For the fiscal year ending February 1, 2020, the company continues to expect diluted earnings per share to be in the range of $2.56 to $2.61. This would represent a 5 percent to 7 percent increase over the prior year's $2.43, which included a 2 cent negative impact from a pension settlement charge. The company expects diluted earnings per share to increase 4 percent to 7 percent over the prior year's adjusted $2.45, which excluded the pension settlement charge. This EPS outlook is based upon estimated comparable store sales growth of 2 percent to 3 percent on a consolidated basis and at Marmaxx.
Photo courtesy ThredUp