By Thomas J. Ryan
Powered by double-digit growth in both its Delta Group and Salt Life Group segments, Delta Apparel Inc.'s earnings advanced 12.9 percent in the fourth quarter ended September 28 as revenues expanded 16.2 percent.
For the fourth quarter, sales were $108 million, up from $92.9 million, in last year's fourth quarter. Sales were in line with preliminary guidance given on November 8.
Net sales in the Delta Group segment increased 16.6 percent, driven by gains in all the businesses. In the Salt Life Group segment, sales grew 12.5 percent.
Gross margins increased 60 basis points to 21.2 percent, driven primarily by year-over-year improvement in both the Delta Group and Salt Life Group segment. Gross margin expansion in Activewear and Soffe businesses offset a margin decline in the DTG2Go business, resulting from the additional costs associated with opening two new facilities in Dallas, TX and Cranberry, NJ.
SG&A expenses, as a percent of sales, was 17.1 percent, an improvement of 150 basis points and driven by sales leverage.
Operating income improved 40 percent to $4.8 million. Net income increased to $3.5 million, or 50 cents a share, from $3.1 million, or 43 cents. Earnings topped guidance in the range of 46 cents to 49 cents given on November 8.
For the full-year, sales increased 9.2 percent to $431.7 million with sales expanding 9.3 percent at Delta Group and 8.1 percent at Salt Life. Net income was $8.2 million, or $1.17 per share, up from $1.3 million, or 18 cents. Excluding a litigation charge related to The Sports Authority bankruptcy and a favorable settlement of a commercial litigation matter, adjusted EPS was $1.38 per share in the latest year, topping guidance calling for EPS in the range of 1.34 to $1.37.
In fiscal year 2018, after adjusting for the $1.44 per share expenses due to tax reform legislation, net income was $1.62.
The 16.6 percent quarterly gain in the Delta Group segment was driven by DTG2Go, its digital-printing fulfillment business, that delivered a 54 percent year-over-year revenue gain, Bob Humphreys, chairman and CEO, said on a conference call with analysts.
"Our investments in new locations across the country, state-of-the-art, digital print equipment, and proprietary technology systems had made DTG2Go the clear industry leader in the digital print space," said Humphreys. "We remain very excited about the growth potential of this business, both on a standalone basis and at a flexible platform, to generate opportunities in other areas of our Delta Group segment."
DTG2Go benefited from the addition of the two new facilities that now give DTG2Go the ability to reach over half of all U.S. consumers with one-day shipping. DTG2Go now has seven digital print locations across the U.S. DTG2Go's new polyester printing technology is also "going well," said Humphreys.

Humphreys said digital printing remains a large and generally untapped market with still only a small percentage of all decorated garments sold domestically and globally being digitally printed. The key selling point for DTG2Go's on-demand model is that it can greatly reduce or eliminate inventory risk for customers.
Said Humphreys, "DTG2Go new business pipeline remains healthy for both near-term and long-term perspective, and we continue to see tremendous expansion opportunities within our existing customer base and new channels such as traditional screen printers, promotional product providers, retail licensing, brick-and-mortar retailers, large brands, and more."
DTG2Go ended fiscal 2019 with revenue of roughly $60 million and "strong momentum." Said Humphreys, "With our expanded facility footprint, increase capacity and value-adding service offerings, we see a clear path to reach our goals of 20 percent compounded sales growth and a healthy double-digit operating margin."
The Activewear business of the Delta Group segment saw double-digit increases in both sales and unit sales for the fourth quarter. Activewear saw another quarter of strong double-digit growth on the B2B side and its catalog fashion basic products grew by double-digits again. The rapid expansion of the fashion basics line, particularly Delta Platinum, continues and is expected to grow across multiple sales channels.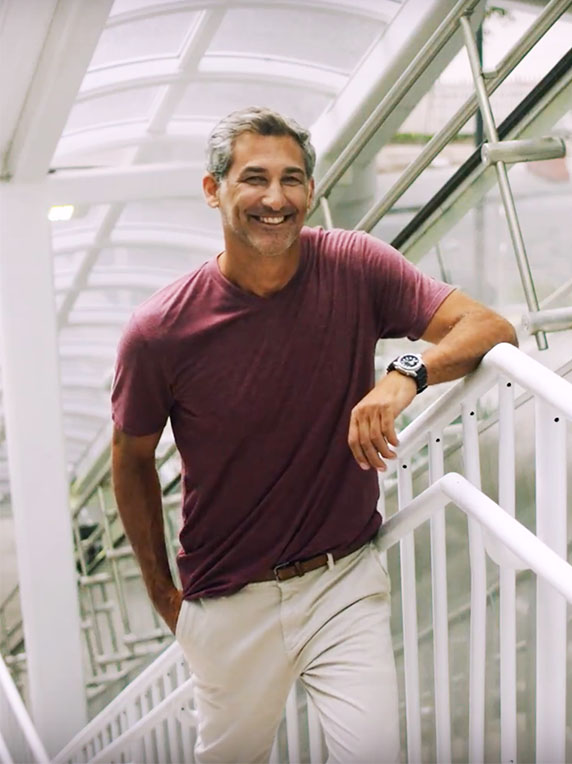 FunTees achieved another quarter of record of units shipped, resulting in full-year growth of nearly 12 percent in unit shipped. FunTees was impacted in the first half of the year by the onboarding of several new customers that led to start-up costs involving shifts to more youth and infant garments and changes in garment fabrication, all of which lowered average selling prices but,  FunTees resumed double-digit growth during the fourth quarter and continued growth is expected.
The Activewear business recently announced plans to launch a full-service vertical distributor offering in 2020. Exclusive distributor deals have been reached with Penguin, Callaway and Jack Nicklaus lines for polos and outerwear. Other brands in the program will include Dri Duck, Burnside, Sierra, and Outdoor Cap.
Humphreys also noted that the Activewear business is investing in a significant expansion of its Western Hemisphere sewing capacity that's expected to lower incremental product costs. Said Humphreys, "Overall, we feel very good about our Activewear business heading into the new fiscal year and are targeting low single-digit growth in sales."
Finally, Soffe, also part of the Delta Group segment, delivered its second consecutive quarter of year-over-year sales growth, as well as another quarter, of "solid bottom-line improvement," said Humphreys.
Humphreys said Soffe's success during the quarter was broad-based with strength in the military channel as well as specialty and online.
"The team has continued to refine the core Soffe product line and strategically develop new lines such as the channel-specific graphic tee program," said Humphreys. "The Soffe team also continues to do a good job of increasing operating efficiencies through cost controls and inventory discipline. Soffe's integration with other parts of our Delta Group segment, including our Activewear sales platform and DTG2Go digital printing, has created a nice growth path for Soffe."
The 12.5 percent quarterly gain in the Salt Life Group segment was complemented by healthy margins, including growth in both sales units and average selling price.
Said Humphreys, "The strong performance in our Salt Life business was spread across generally all sales channels, and we were particularly pleased to see an acceleration of our B2C e-commerce site with sales growth of over 20 percent following the successful transition to a new site platform during our third fiscal quarter."
Humphreys said Salt Life has been successfully expanding across the West Coast, the North Central area of the country and Midwest regions. Among new categories, the higher-priced performance line continues to be well received, and the expansion of additional product lines such as accessories, outerwear and women's swimwear is facilitating more opportunities to add incremental floor space, including point-of-sale displays and shop-in-shops. Salt Life Lager has secured distribution in five states with more planned. At DTC, four Salt Life stores are expected to open in fiscal 2020 to bring the total store count to 11.
Looking ahead, the six-day shorter holiday selling period this year is expected to slow sales of DTG2Go although growth from the business is still expected in the first quarter.
For the full year, however, DTG2Go is expected to grow its topline by 20 percent with double-digit operating margins. Salt Life, helped by expanded geography, product extensions and DTC initiatives, is expected to generate double-digit sales growth with continued double-digit operating margins. The remaining businesses are projected to collectively contribute mid-single-digit growth with improving profitability.
Said Deb Merrill, CFO and president, on the call, "We expect gross margin improvement in each of our quarters which, coupled with the solid sales growth, should result in strong profitability improvement throughout the fiscal year."
Photos courtesy Delta Apparel