By Eric Smith
Customer acquisition and retention are at the heart of any retailer's success, and Shoe Carnival Inc.'s emphasis on each not only drove a strong third-quarter performance but also sparked the Evansville, IN-based company to lift its outlook for the rest of 2019.
Shoe Carnival on Thursday raised its full-year earnings and revenue guidance after reporting a solid third quarter and nine months ended November 2. The company's net sales increased 2 percent to $274.6 million from the year-ago period, ahead of Wall Street's targets by $1.5 million.
The company also reported record earnings per diluted share of 94 cents, a 23.7 percent increase over the prior-year quarter. That beat analysts' estimates by 5 cents and also, surpassed the previous record of 91 cents achieved in the first quarter of the current fiscal year.
Meanwhile, comparable store sales increased 3.5 percent for the quarter, and Shoe Carnival's upbeat back-to-school period included a 17th consecutive year of positive comps for August.
"Our record earnings were fueled by solid comparable-store sales growth throughout the quarter, including our 17th consecutive positive comparable store sales for the month of August," said Cliff Sifford, Shoe Carnival's vice chairman and CEO. "This demonstrates that Shoe Carnival remains a destination for back-to-school family footwear. Our customer-centric organization and fun, engaging shopping environment continues to resonate with consumers and gives us confidence in our raised outlook for fiscal 2019. Going forward, we believe our strong foundation, combined with the recent addition of new customer-data driven resources, positions us well for sustainable, profitable growth for many years to come."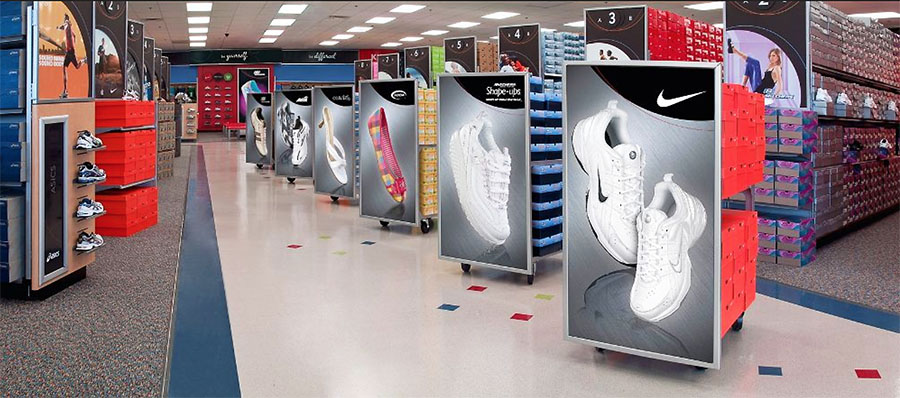 Click here for more on Shoe Carnival's third-quarter earnings.
Indeed, it was that customer-centric focus that fueled Shoe Carnival's Q3 performance and also led to the increased guidance.
The company now expects annual diluted earnings per share of $2.85 to $2.89 compared to its previous guidance of $2.77 to $2.83. This compares to diluted earnings per share of $2.45 in the prior fiscal year. Total net sales for the fiscal year 2019 are now expected to be in the range of $1.033 billion to $1.036 billion, while the company reiterated its annual comparable store sales guidance of a low single-digit increase.
Mark Worden, Shoe Carnival's president and chief customer officer, spoke on the earnings call for the first time since joining the company in 2018 about those customer efforts.
He was there to update for analysts and investors the "significant progress" that Shoe Carnival made on its strategies that are "focused on delighting the family channel shopper and creating sustainable, long-term growth for our shareholders."
The four core strategic growth imperatives fueling the company are a new CRM (customer relationship management) initiative, curating top brands, ramping up e-commerce and enhancing real estate holdings.
First, CRM. The company's platform was unveiled during the third quarter "ahead of schedule," Worden said. "Our team has already begun to capture actionable insights and enhanced value for our consumers," he said. "The new platform provides our marketing, merchandising, analytics and real estate teams with a holistic view of our customer shopping behaviors.
"This, in turn, helps us identify tomorrow's most valuable customers and deploy resources toward building long-lasting loyalty with them," he added. "A few early CRM wins include with new customer insights, we were able to build customer engagement plans that has grown our loyalty program membership 11 percent this year to over 23 million loyal members."
Analysts took note of the impact that the new CRM capability had on Shoe Carnival's quarter. Sam Poser of Susquehanna Financial Group LLLP wrote in a note to investors that the CRM rollout both contributed to the strong Q3 and bodes well for SCVL looking ahead.
He wrote, "Based on discussions with management, we are confident that the following benefits from the CRM ramp should drive SSS and margin growth above the average SSS increase of ~2 percent over the last five years: 1) personalized marketing to individuals; 2) consumer data mining to optimize the store base and target productive new store locations; and 3) improved assortments based on the consumer information. SCVL continues to grow its active shoppers list and convert more customers into Gold members. Prudent inventory management is also allowing SCVL to be more nimble and respond to emerging trends more efficiently, which is driving more full-price selling and improving margins."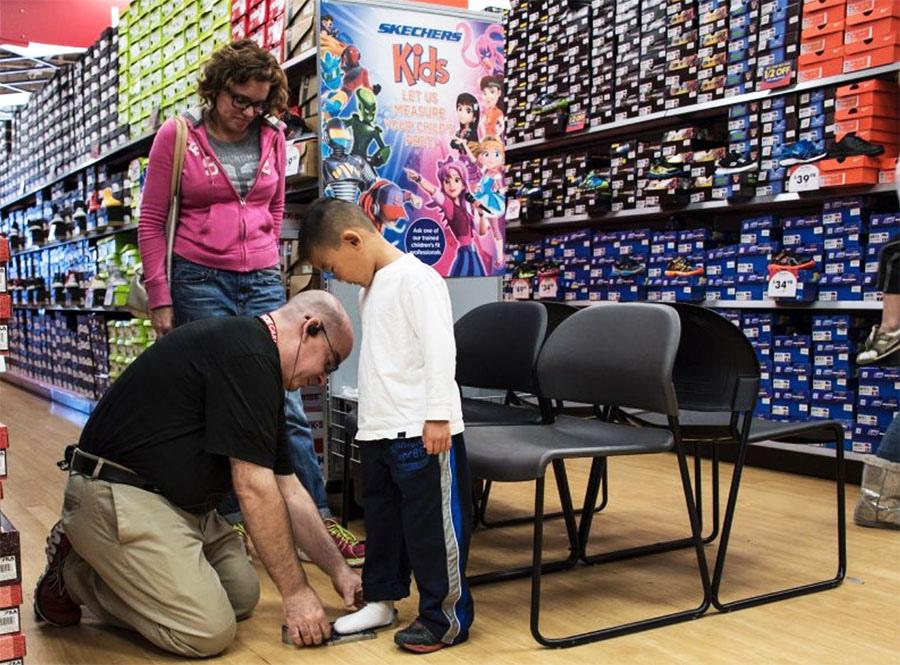 Other strategic initiatives for the company are also paying dividends, according to Worden.
As the company looks to build "brand awareness and preference within the family footwear channel," Shoe Carnival launched its first fully integrated campaign with the company's agency of record, McCann Detroit.
"This new marketing campaign in combination with our strong merchandising resulted in our 17th consecutive year of comparable-store growth during back-to-school," Worden said. "Growth was driven by increased traffic in both our brick-and-mortar stores and e-commerce platform, resulting in a high single-digit growth rate of customers shopping at Shoe Carnival during Q3. Store conversion continues to be a long-term success driver growing low single-digits for the year with growth every quarter, demonstrating the excellence of our store operators and our buying organizations."
The third strategic initiative for Shoe Carnival is e-commerce. Worden said the company's short-term objective is to grow its online business to more than 10 percent of total net sales from about 7 percent currently.
"We launched our online business in 2012 and since then have been rapidly building capabilities that are driving customer traffic growth and conversion growth online," he said. "I'm proud of the acceleration we have achieved with our online growth plan for in 2019."
And the last core strategic growth opportunity is "opening and repositioning stores to capture customer shopping preferences."
During the third quarter, Shoe Carnival opened a new store in Jeffersonville IN, rebuilt a store in Panama City, FL, that was decimated by a hurricane in 2018 and repositioned the store in Peoria, IL.
"Customer responses and early sales performance at all three stores are very encouraging," Worden said. "With our CRM implementation phase now completed, we're able to mine for and leverage new insights to resume profitable new store growth. As part of our strategic initiatives, we are pleased to confirm our plan to open six to eight new stores in 2020 and eight to 12 new stores in 2021. The strategic plans are focused on growth within our existing 35-state geographic footprint."
All told, Shoe Carnival is bullish on these core strategic growth opportunities to keep the company's momentum building.
"Our customer-centric focus and strategic progress during 2019 reinforce our confidence in delivering the increased annual earnings per share outlook," Worden said.
Photos courtesy Shoe Carnival