<span style="color: #808080;">Delta Apparel's profits in its second quarter ended March 30 were pulled by many expected and some unexpected cost pressures. Sales managed to increase almost 3 percent as continued momentum at DTG2Go offset weather-related sales declines at Salt Life and Soffe.
Sales expanded 2.8 percent to $102.8 million. Net sales in the Delta Group segment increased almost 4 percent while net sales in the Salt Life Group segment declined approximately 4 percent.
Gross margin sequentially improved 10 basis points from the first quarter to 18.4 percent but dropped 380 basis points to 22.2 percent year-over-year.
On a conference call with analysts, Deb Merrill, CFO and president, Delta Group, said that as anticipated, gross margins were impacted by higher cost of raw materials and the increased costs from changes in the brand's private label product mix. In addition, some unplanned expenses associated with the integration of the company's recent digital print acquisitions were incurred. She added, "We feel confident, however, that the majority of these excess costs are now behind us, and we are pleased with what we're seeing on the cost side of the business so far in the third quarter."
SG&A expenses were basically flat as a percent of sales, at 16.6 percent compared to 16.7 percent in the prior year.
Operating income sunk 50 percent to $2.8 million due to the margin pressures. Delta Group segment operating income declined $2.4 million and Salt Life operating income was reduced by $100,000. Profitability is expected to increase in the second half of the year as Delta enters its traditionally strong selling season with an expanding product mix and a better balance between selling prices and raw material costs.
Net income for the quarter was $0.9 million, or 13 cents per share, compared to $3.6 million, or 48 cents, in the prior-year period.
In the Delta Group segment, DTG2Go sales expanded 177 percent, driven by recent acquisitions but also by organic growth in excess of 15 percent over the prior year.
On the call, CEO Bob Humphreys said multiple strategic acquisitions and investments in new facilities, increased capacity and technology systems over the last calendar year have helped extend DTG2Go's momentum.
"We believe that digital printing is revolutionizing how garments are printed and delivered to the end consumer and DTG2Go continues to lead that trend with the most comprehensive on-demand solution in the world," said Humphreys.
DTG2Go's facilities are now printing over 70,00 unique graphics per day and will reach 90,000 graphics daily once new equipment on order goes live.
DTG2Go will also be first to market with new polyester digital printing technology developed by the unit's key equipment supplier, Kornit Digital. The new technology will enable individualized and small-run prints on a variety of polyester fabrics at high quality. Said Humphreys, "We believe this can be a real game changer for both DTG2Go in the overall digital print market."
Finally, DTG2Go will be adding two new facilities this year, in Dallas, TX and Cranbury, NJ, to enable two-day delivery to almost all U.S. consumers and one-day shipping to about half. The DTG2Go virtual inventory model also launched at its second chain in the quarter and is expected to reach its third in the current quarter.
<span style="color: #999999;">Overall, DTG2Go is on track to hit the full-year goal of nearly $60 million in revenue, up from $27 million the prior year. Said Humphreys, 'We remain confident of this business and expected to quickly grow to $100 million in revenue with healthy double-digit operating margins."
In other businesses in the Delta Group segment, Delta Activewear's sales overall were down, but the catalog business was up, driven by double-digit growth in fashion basics products due to the expansion of the Delta Platinum collection. Fashion basics now represent about 27 percent of the catalog business today compared to 8 percent in fiscal 2016.
FunTees, its private label activewear area, achieved double-digit growth in unit sales during the second quarter and a record number of units sold in the third and fourth quarters. Said Humphreys, "Our core activewear business continues to gain market share and provide a steady profitable platform to support our higher growth businesses."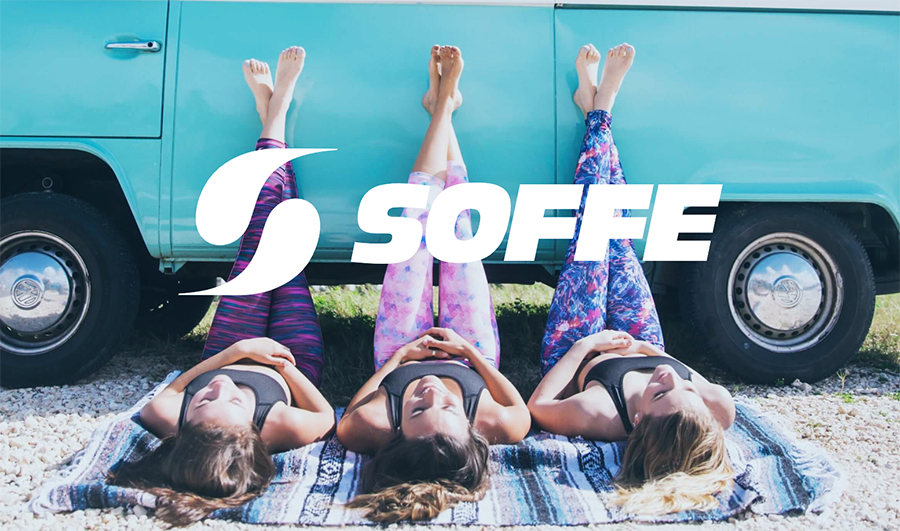 Soffe, the activewear brand that's also part of the Delta Group segment, was impacted by unseasonably early spring weather that impacted the shorts programs. Positives included another quarter of strong e-commerce performance across Soffe's B2B and B2C sites to fuel double-digit growth in both channels year-to-date.
Humphreys also believes Soffe is benefiting from market trends favoring heritage brands. He said, "Soffe continues to capitalize on its strength and providing core athletic wear and is off to a good start in the third quarter with solid momentum into strategic sporting goods departments."
Soffe is also winning decorated retail programs due to the brand's domestic screen print platform and has opportunities to expand with a hybrid screen and digital print offer coming from the company's Fayetteville, NC campus. Humphreys added, "We also continued to make progress, integrating Soffe into the lower cost structure of our activewear business and remain optimistic that we will grow the Soffe business as this year unfolds."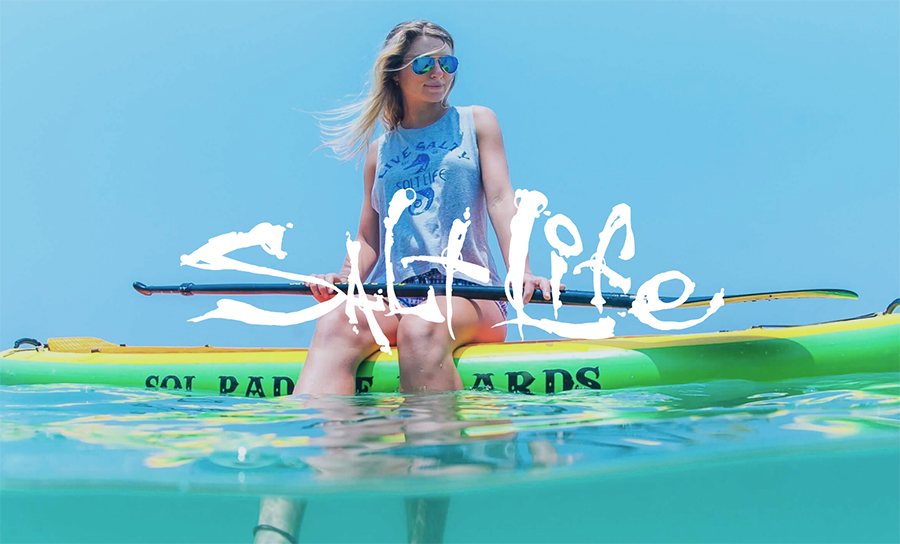 <span style="color: #636161;">Salt Life, its lifestyle brand, declined 4 percent in the quarter due to cold spring weather in key markets and the late Easter that delayed spring-break selling but sales have bounced back. Humphreys added, "Spring order replenishments and overall sales at Salt Life have picked up across the entire business to start the third quarter, and we believe the good velocity we are seeing will continue and we'll achieve our full-year plans for double-digit sales growth at Salt Life."
Humphreys noted that Salt Life continues to expand into additional product categories with new national retailers and an overall increase in its independent account base. Tests with several large regional retailers outside of Salt Life's traditional markets have been encouraging. The brand recently won Lifestyle/Surf Vendor of the Year from Ron Jon Surf Shop.
Salt Life now operates six stores, and the two most recent openings in Daytona Beach and Tampa are performing well. A seventh store is set to open in Orlando this summer and several additional stores are expected to open in South Florida later this year.
Higher-priced performance product is seeing continued strong growth at both wholesale and its owned stores and success with women's products and accessories are helping diversify Salt Life's mix. In licensed categories, Salt Life Lager entered the Georgia market and will soon land in additional southeastern markets. The new Salt Life women's swimwear line is also seeing a strong response. Humphreys said the company remains "highly optimistic in the long-term growth path for the Salt Life brand."
For the second half of the year, Delta expects stronger top-line growth on the strength of DTG2Go's continued expansion and a strong second half at Salt Life. Profitability is also expected to accelerate, driven by the sales growth in its higher-margin products and a better balance between selling prices and raw material costs in the Activewear business.
Photos courtesy Delta Apparel