By Eric Smith
The Camp Fire started on November 8, 2018, and burned for nearly three weeks, forever changing the lives of residents in and around Butte County, CA, including many in the Klean Kanteen family.
On the day the wildfire began, company CEO Jim Osgood was in Denver, CO, for Outdoor Retailer Winter Market, and as the fire spread, he and other show attendees who live in the area flew back as quickly as possible.
The fire thankfully didn't reach Klean Kanteen's Chico headquarters, but it drastically affected the company, with 14 employees losing their homes and the surrounding community deeply altered.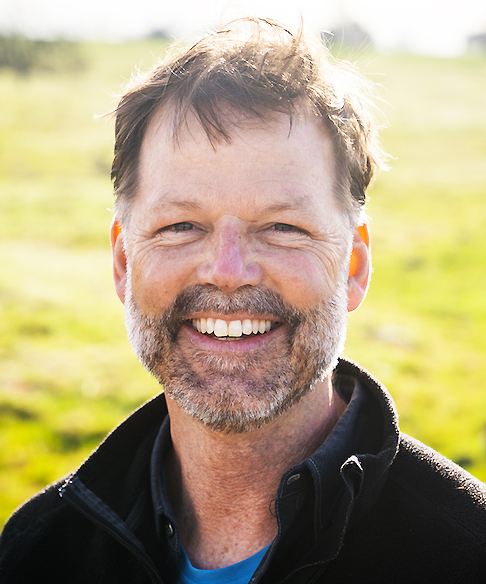 Osgood, pictured right, spoke with SGB on that first day of OR before returning to California, and then we continued the conversation a few weeks ago by phone. Topics of discussion included everything from category trends to tariffs to innovation, but the first order of business was checking in with Osgood on how the company was coping after the wildfire ravaged a huge chunk of Northern California, including Klean Kanteen's backyard.
Without a doubt, he said, the fire could've been much worse for both Chico and the company's operation, save for shifting winds and the heroic efforts of first responders. The incident also revealed something important about the community Klean Kanteen calls home and the industry in which it operates.
"The devastation could have been even more significant," Osgood said. "Through the adversity, you find out what you're made of, and this adversity really brought out the best in everybody at Klean, in our community and, frankly, from around the world. The outpouring of support was just overwhelming."
Klean Kanteen received cash and other donations from numerous customers and other outdoor businesses, even competitors like Miir.
Klean also produced and sold a special edition #ButteStrong insulated bottle to benefit fire relief. Its first run of 1,000 bottles sold out in 15 minutes, its second run of 5,000 bottles sold out in less than a week and its final run of 2,400 bottles also sold out. All told, the company is donating more than $150,000 to employees affected by the fire.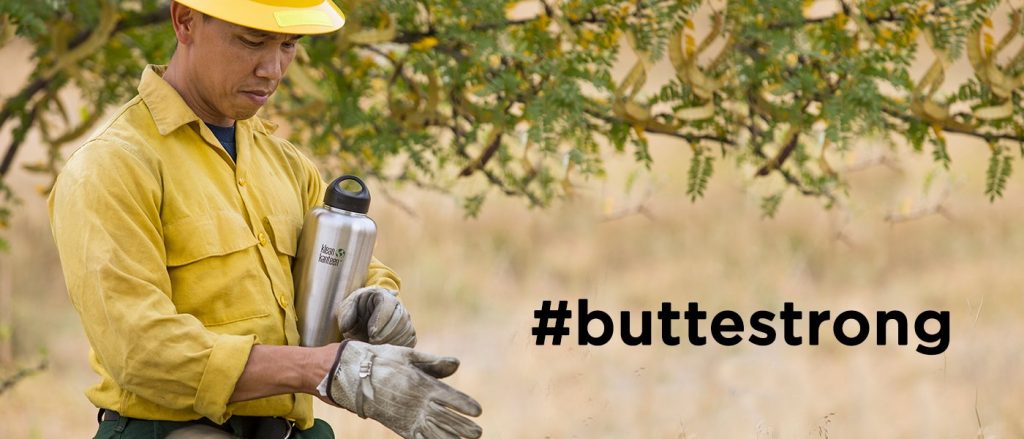 "Words of gratitude escape not only those 14 people and their families, but all of us here," Osgood said. "We were just overwhelmed with that generosity, that caring, that kindness. It shows you what a wonderful community that we live in—not just in Chico but around the world."
And while it was hardly business as usual for Klean Kanteen following the fire, the company also didn't miss a beat in terms of producing and delivering its lineup of innovative bottles and other canisters. It also remained focused on its mission of promoting sustainability through such efforts as 1% For The Planet and B Corp certification.
Here is a little more of what Osgood shared with SGB, including the company's goal of eliminating single-use waste, the importance of continually innovating and how Klean Kanteen measures success.
What does the response to the Camp Fire say about the culture at Klean Kanteen and the outdoor industry? It just reminds us how special the industry is. We're working with the common cause of allowing people to be inspired by the outdoors. We have a common cause, a common shared inspiration and aspiration to protect what we love and to serve what we love through the prosperity of our businesses. We are in for-profit businesses, so we have the resources to help and to make a difference. We walk the talk and, I think, so many of the brands in the outdoor industry do just that. It's an example of how we're fulfilling our mission and living our values every day. Family and tribe and community—those words actually mean something.
Does being a family-owned and employee-owned company (Klean is an ESOP) factor into this as well? Yes, because we share the prosperity of our business with those that create it. In doing so, we're able to control our own destiny. We're not beholden to outside stakeholders that are solely interested in, say, profit as a measure of success. We measure our success by the company we keep and how we take care of our people. In a nutshell, that's really what it means to be in a family business. We do this because we believe it's the right thing to do and that's how we want to run our business. And it may not always make financial sense, but it invariably makes better sense for our people and for the environment, and that's exactly why we're doing what we're doing and have the latitude to do that.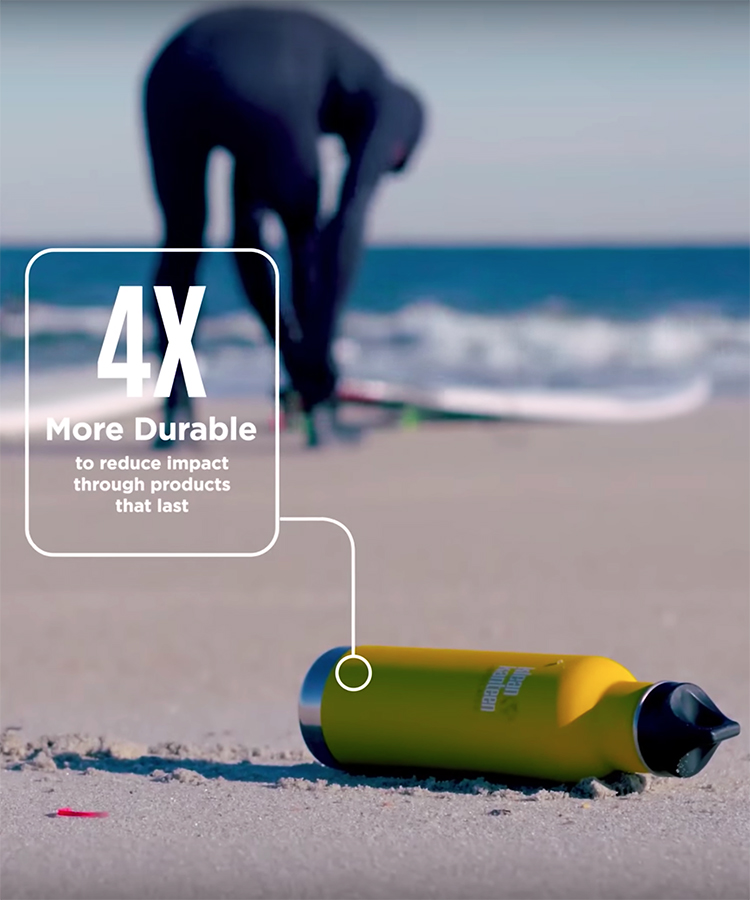 Sustainability is at the core of Klean Kanteen, so how important is showing, not just telling, your customers about it—and is that word being overused in the outdoor industry? That's a longstanding challenge because it can come off as shallow or superficial or greenwashing to say, "We're sustainable," or "We donate X percent of our money to environmental causes." But it comes down to "Are you really engaging in practices that are truly sustainable?" It's all about transparency and the idea of showing how you measure sustainability. In addition to being a B Corp, we're very active with the OIA [Outdoor Industry Association] sustainability working group, driving responsible measures and practices and establishing standards so that we have a common methodology of reporting. It's really about objective measures shared openly with all stakeholders. For example, that's part of the selection criteria for having your brand offered at REI. Other customers of ours, Target included, are very interested in applying the same sort of consistent standards about transparency and reporting on certain categories of important sustainability metrics.
Can actions like giving back, promoting sustainability, etc., also grow the bottom line? The profits come in, and they come in a consistent, reliable, repeatable, sustainable way. If you know your supply chain, if you're working with partners that are transparent and you are clear about those expectations and standards of environmental and social responsibility—we have a very detailed and exhaustive auditing and qualification process—then you know what's in your products. By doing the right thing, by working with suppliers, by being transparent, that all directly translates into sustainable profit by virtue of knowing exactly what's in our product.
How are you working to maintain a culture of innovation at Klean and how critical is that for the company to continue to be a category leader? We have a firm belief that we don't make things just to make things. We look at problems that need to be solved and to create meaningful, worthy, long-lasting solutions—and nothing more. We don't just want to make widgets just to sell. We ask ourselves, "How can we design products that are long-lasting?" "How can we be better stewards of the resources in the energy, water, and waste created in our manufacturing process?" Yes, we're known for our bottles, but we also focus on food-related solutions, where we inspire reusing and bringing your own. We create products that make it easy for people to take with them, wherever they go, every day. They avoid creating waste from a single-use item that they might otherwise consume. That gives us a lot of latitude to think about how we might solve those problems.
Let's talk tariffs. We spoke at OR about how your suppliers are more like partners, so how do you manage the rising cost of doing business in China while also maintaining supply chain partnerships? The reality is that we have deep-rooted relationships with our factory partners who are located in China and we know that that's going to be a potential cost of business if tariffs are applied. We're also looking at ways that we could mitigate tariffs and there's a wide variety of things we could do there as well. What's more important is to work with our partners, which have a shared mission and shared values of how to run a business. And that just doesn't happen overnight. Switching for us is a significant undertaking because there aren't that many factory partners in the world that would be willing to be open and transparent, which is a requirement that we have to run our business. We value that very highly because that's what matters to our customers.
Since you don't disclose revenue, can you publicly share with our readers about how Klean Kanteen measures itself? We're not the biggest brand or player in our categories but we consider ourselves to be the most relevant. Our success from a financial standpoint is not driven by a profit goal. It's that balance of people, planet, profit that defines success for us. I'd rather be a super awesome $100 million company that's profitable and doing lots of good than a $500 million company that is burning up resources and burning up people. That's the context of how we look at total revenue and impact we have—not just in the U.S. but in our global markets as well.
Photo courtesy Klean Kanteen