By Eric Smith
Change usually comes slowly for Mike Longo—at least it did until recently.
When the Memphis, TN, native graduated high school, he attended the U.S. Military Academy at West Point and then went right into the Army, serving his country for a total of 13 years. Afterward, Longo moved back to his hometown to take a job with AutoZone Inc., where he worked in supply chain and operations for another 13 years.
He only left that post to became CEO of Memphis-based "city specialty" retailer City Gear, which he helmed for—you guessed it—13 years.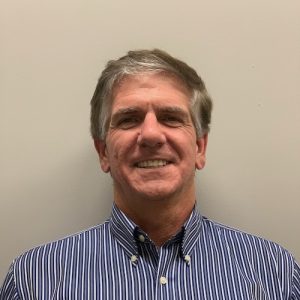 By comparison, the past year has been a veritable whirlwind for Longo, pictured left, who also has an MBA from Harvard University.
In the fall of 2018, his company was acquired by Birmingham, AL-based retailer Hibbett Sports Inc. for $88 million (plus an additional $25 million in incentives), with City Gear becoming a wholly owned subsidiary of Hibbett and Longo sticking around to keep running it.
But just this week Longo was named president and CEO of Hibbett, replacing Jeff Rosenthal in the C-suite and on the board of directors after the company's executive search circled back to tap one of its own for the top post.
Now Longo is preparing for the move down I-22 to Birmingham, where he'll take over a nearly 75-year-old retailer that boasts $1 billion in annual revenues and more than 1,000 stores.
In his first interview since the appointment was announced, Longo spoke with SGB on a number of topics, from the initial pairing of Hibbett and City Gear to his own aspirations as a leader to the challenges and opportunities that Hibbett faces in today's retail landscape. Plus there's some sneaker talk thrown in for good measure.
Here's what he shared with SGB in our Wednesday morning conversation.
Was taking over as Hibbett CEO something you envisioned a year ago or did you think you'd just run City Gear for a while? I certainly didn't envision it working this way, because we thought that this was a great exit strategy for the people at City Gear to be associated with a high-quality organization like Hibbett that's very well thought of and has really great vendor relationships. We thought this was a good landing place for our people, our brand, our stores and our customers. When we executed the sale, the idea was that I would transition for two years and then ride off into the sunset. Of course, circumstances change. Jeff Rosenthal—who I have a great relationship with and think the world of—is the one who had the foresight, wisdom and leadership to get the Hibbett/City Gear deal done. He surprised me when he announced his retirement. I thought about it for a long time and eventually raised my hand. Here we are some months later and I'm sitting in the role now.
Take us back to when you were in talks with Hibbett about the acquisition; what was it about Hibbett that was attractive and did City Gear have other suitors? Certainly, there were other firms that had approached us—both strategic buyers and financial buyers—but we always thought that a strategic buyer was the right way to go. Private equity has its place in the world, but at this point and in this industry, it was always going to be a better idea for a strategic move. Why Hibbett? Hibbett has a great reputation—a well-deserved great reputation—and they execute extremely well. They also have a similar culture to us and a similar operating model. It's also a bigger company to have the financial wherewithal and management team bandwidth to buy a company of our size. So that was why we made the choice.
Can you talk a little more about how the company cultures were aligned and how were they different? What we aspire to do is take the best of both companies and put them together, and I believe that we are on that track. City Gear did three acquisitions during that 13-year period [as CEO], and in every case we found something from the company that we acquired where we thought, "Wow, that is a great addition to our business model." Hibbett had the same reaction with us. There were things we were doing they thought were worth adopting—practices, processes and policies. Likewise, City Gear found many, many things that Hibbett was doing in a superior fashion and we adopted those. The outcome was a company that's greater than the sum of the parts because we're able to take the advantages of both and put them to work.
Being from Memphis, I know City Gear has a strong brand identity, as does Hibbett. What's the focus in terms of the brands' strategies moving forward? There was alignment on that from the beginning. The City Gear brand is strong, and it has brand equity. And Hibbett believes, and I believe, that the right way to do that is to maintain that brand and expand upon it. Hibbett didn't buy 150 locations [with the City Gear acquisition]. What Hibbett bought was a brand. If all they were going to do is buy 150 stores and convert them to Hibbetts, it wouldn't make any sense. They would just open 150 stores. City Gear is a standalone brand—a wholly owned subsidiary but a brand unto itself—and Hibbett is a brand unto itself. And we think that the combination of those two brands as a one-two punch is the right way to approach the market.
Let's shift into your specific goals as CEO. Jeff spoke with me a lot about having great people around him; how important is that for you as a CEO? No question, that's always the most important part of any business. And with retail, in particular, the people that work with you are the most important component. Here's the good news: Hibbett has a terrific team that I am very excited to inherit. Because the team's in place and the business model's in place, that makes the job super attractive—along with the fact that I already know something about the industry. I think that that combination is pretty powerful, and I'm looking forward to working with everyone that's here.
Where is Hibbett/City Gear winning with customers and how do you maintain that momentum? When you look at the business model of successful retailers in the world of brick-and-mortar that also have omnichannel capabilities, they have two competitive advantages. For Walgreens, it's convenience and selection. For AutoZone, it's selection and service. And City Gear, not coincidentally, has the competitive advantage of a compelling assortment in the context of superior customer service. So just like AutoZone and just like Hibbett, those are our two competitive advantages. We believe that provides us a powerful way to build a market and that our customers will reward us for that.
Since you mentioned omnichannel—a topic I've spoken with Hibbett about in years past—is that something that's going to continue to be emphasized under your leadership? Yes. I couldn't be happier to be part of an organization that has done incredibly hard work of putting a digital platform in place. That was a tremendous investment that Hibbett embarked on, only the digital forum but all of the other systems that touch it. For example, the point-of-sale system in the store and how you integrate with that, plus all of the infrastructure around the supply chain that supports it, plus the team that implements the strategy and executes on a daily basis. To be part of an organization with a first-class, best-in-class digital platform is a real competitive advantage.
Have you identified some areas where Hibbett/City Gear can further win with customers and how do you approach that? Like any organization, the team has pointed out a number of things that they would like to do better and there are investments to make, but it's early days for that so we're still evaluating that. As with any business, there are always areas of improvement and any good business leader will tell you the exact same thing. I aspire to be a good business leader so I'm going to repeat that phrase.
How do you manage vendor relationships and can you perhaps strengthen them over the coming years? It is one of the most important and attractive components of Hibbett and this role. Hibbett has done a wonderful job of working closely with its key partners—all of the vendor base. I look forward to even expanding upon it. You can't do this without vendors, and we understand how incredibly important they are. Their health is our health, so we're going to do what we're supposed to do by amplifying the customer experience in the store. If you're selling your product to us, you expect us to buy the right mix of products for our customers, price it correctly and display it in a high-energy environment where we can do justice to the brand and amplify the consumer experience. We want brands to walk into our store and say, "That's exactly right. That's how we want to be presented at retail to our consumers." That's incredibly important. We want vendors to choose Hibbett because of the consumer experience we provide.
What are you most excited about in this new role and what is the biggest challenge you're facing (and perhaps they're the same thing)? They are. The most exciting part of it is the people and the ability to work with the people that are here because they're excited and they're exciting. One of the fun parts of retail is the leadership challenge. You hear the truism that "retail is detail"—we have thousands upon thousands of details that we deal with every day in retail, but the most important part of what we do, and we never lose sight of that, are taking care of the people in front of you. The three constituencies of any business are the customers, the employees and the owners. "CEO" doesn't stand for chief executive officer; it stands for "customers, employees and owners." Those three constituencies have to win, and they all have to win at the same time. If you have an unbalanced system, you're not in business very long. I don't think we as business leaders talk about that enough. The point is that all people—whether they're my customers or employees or owners—are important. And that's where my focus is.
Your predecessor referred to himself as a "sneaker dude." Are you one too and what are some of your favorites? After 13 years of this, I have to say that I understand the obsession. I have some of it myself. I'll start off with some of the basics—the AJ1s [Air Jordan 1], I love that model; the Air Force 1s, I love that model. The Retro 11 is probably everyone's favorite shoe. I've got a couple of pairs and they are my favorite ones to wear too. But I'm careful about where I wear them because you can't get them dirty.
I take it you wear them into the Hibbett boardroom. I do. At the national sales meetings we run, there's always a contest among the store managers because they take great pride in which one of them sold me the shoes I'm wearing that day. It's a lot of fun and it's a great culture. Of course, we're serious about the business, but along the way, we certainly want to have fun and recognize the contributions of our teammates. When I go into a store, it's hard not to walk out with a new purchase. The sneaker culture is alive and well, and it's incredibly important. It's a business and it's why we're here. That's why the customer walks in the door.
Photos courtesy Hibbett Sports Inc.