Hibbett Sports Inc. on Monday named Michael E. Longo as president and CEO. Effective December 16, Longo will succeed Jeff Rosenthal, who announced his planned retirement in March.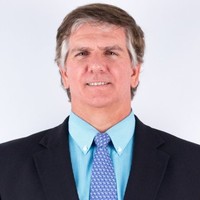 Also effective with his appointment as CEO, Longo, pictured left, will replace Rosenthal on the company's board of directors. The move comes a little more than a year after Birmingham, AL-based Hibbett Sports Inc. acquired Memphis, TN-based City Gear, the company that Longo led since 2006.
Commenting on the announcement, Anthony F. Crudele, Chairman of the Board, stated, "We are very pleased to name Mike Longo as president and chief executive officer after a thorough search and selection process by the Board of Directors. We have had the opportunity to work with Mike over the last year as President of City Gear. Given Mike's extensive retail industry and leadership experience, we believe he is uniquely qualified to help strengthen Hibbett's leadership position in both the customer experience and the active footwear and apparel industry. Mike has a demonstrated track record for assessing evolving consumer and customer trends and needs and managing with an eye toward not only the short-term, but the long-term as well. His leadership skills, strategic acumen, dedication and integrity will be invaluable as we apply a laser focus to the rapidly changing retail marketplace. We look forward to working with Mike as he leads Hibbett forward and to his contributions to the Company's Board of Directors.
"The board would also like to express its appreciation to Jeff Rosenthal for his 21 years of service, including nine as president and chief executive officer and six serving on the company's board of directors, and for setting a high standard of leadership and excellence for the Company. We are indebted to his focus on the business during this transition and wish him the best in his future endeavors."
Longo served as CEO of Memphis, TN-based City Gear LLC., where he oversaw the successful acquisition of the company in 2018 by Hibbett Sports. Establishing the company in 2006, he was instrumental in creating a unique brand in city specialty retailers and grew the business through various acquisitions.
Prior to City Gear, he worked in positions of increasing leadership roles with AutoZone, Inc. starting as a vice president in 1996 to executive vice president in 2005. In addition, he has served on the board of directors of Heniff Transportation Company since 2017 and Exide Technologies since 2015, currently serving as its Operations Committee Chairman and as a member of both its Audit and Governance Committees. Longo holds a Bachelor of Science degree in Engineering from the United States Military Academy and an MBA from Harvard University.
In commenting on his new position, Longo said, "I am humbled and extremely honored to be appointed president and CEO of Hibbett Sports. It's a very exciting time for Hibbett as we continue our mission of improving the productivity of our store base while also growing the omni-channel business to deliver a differentiated customer experience to underserved markets. I look forward to working with the company's board of directors, leadership team and all Hibbett employees to further that mission."