By Thomas J. Ryan
Cole Haan, which has seen a strong turnaround in recent years with a pivot towards casual and athletic styles, has filed for an initial public offering seven years after being sold by Nike.
In the company's prospectus filed with the Securities & Exchange Commission, Cole Haan noted that management partnered with private equity firm Apex Partners to acquire the dress footwear brand from Nike after "recognizing a major cultural shift in consumer adoption of a more casual workplace."
In a letter from Jack Boys, CEO included in the prospectus, wrote, "Seven years ago, we began our journey as an independent company and set out to transform a classic domestic dress shoe company with a 90-year heritage into something even bigger—a global lifestyle brand serving always-connected, active professionals with innovative footwear and lifestyle accessories. Today, Cole Haan is a $1 billion global performance lifestyle brand at retail that connects with consumers primarily over digital platforms. And we're just at the beginning of our journey."
Nike sold Cole Haan to Apex and management in March 2013 for $570 million. Nike acquired Cole Haan in 1998 in a deal then worth $95 million.
Boys, who was formerly CEO of Converse and also held leadership roles at The North Face, Avia and LeCoq Sportif, said a focus on technology, both in driving product design and its digital-first outreach approach, has played a large role in guiding Cole Haan's success in recent years.
Boys wrote, "Today's Cole Haan was born out of a simple observation—that technology, which is reshaping our personal and professional lives in profound ways, would radically change what consumers need in footwear and lifestyle accessories in ways traditional dress footwear and accessories companies were not embracing.
"Sure, people were talking about the way technology would impact the way we sell our products, but few, if any, were talking about how to reengineer those very products. We saw opportunity—in the marketplace and, specifically, with Cole Haan. And, our colleagues at Apex Partners shared in that vision. Why Cole Haan? Easy—it had a sterling reputation in a category ready for disruption."
The rethinking led to Cole Haan to extend its footwear offering over the last several years from a focus on the Dress use occasion to include a broader selection of Casual, Outdoor and Sport use occasions, which comprised 53 percent of its fiscal 2019 footwear revenue.
Cole Haan said its proprietary innovation platform, the Grand 36Ø Design & Engineering System, shown below in the ØriginalGrand Ultra, has helped the brand pioneer a new category of products that combine versatility, style and comfort "so our First Best Customers can live their on-the-go lives."
…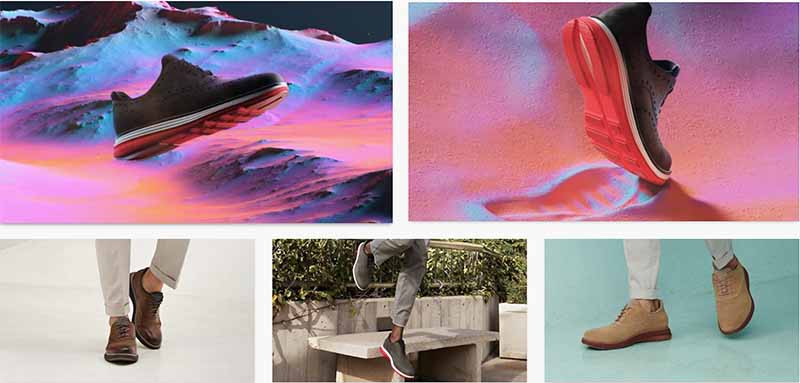 ØriginalGrand Ultra is the latest product in the disruptive line of Cole Haan men's footwear offered in two silhouettes, a Wingtip Oxford and Plain Toe Oxford.
…
A particular success has been the ZERØGRAND label, designed to take customers "from work-to-workout-to-weekend." Launched in footwear in 2014, the label has grown into multi-categories that encompass footwear across multiple use occasions, including innovative new boots and all-day trainers, as well as bags, outerwear, hosiery, and cold-weather goods.
The prospectus noted that one competitive strength is that unlike many companies that prioritize designer-led inspiration to develop products, Cole Haan uses ongoing insights into consumers' lives gathered through proprietary research, surveying, media use tracking, and consumer analytics to inform product design and development.
The filing noted that since Apex and management acquired Cole Haan in 2013, over $100 million investments in technology, digital infrastructure, product innovation, and other areas have been made to position the company for growth.
Cole Haan said, "We have reinvented our corporate culture as a '90-year-old start-up.'
Those investments include:
Modernizing and amplifying the perception of the Cole Haan brand with consumers;
Transforming its innovation and product-creation capabilities to expand its total addressable market to over $700 billion and create a diverse portfolio of breakthrough footwear and lifestyle accessories;
Shifting the company's North American distribution focus toward a direct-to-consumer (DTC) model with a primary emphasis on building digital commerce capabilities and rationalizing its store footprint, while accelerating its wholesale business;
Expanding the company's global footprint from eight countries in 2013 to 64 countries today;
Upgrading the enterprise to do business at the speed of digital, from supply chain to customer experience; and
Building a diverse, multidisciplinary team to drive its growth agenda—nearly 90 percent of its employees have joined since 2013.
In the year ended June 1, 2019, revenue grew 14.1 percent to $686.6 million, up 14.1 percent from a year earlier, and reported a 43.4 percent rise in profit to $33.1 million. Adjusted EBITDA jumped 57.8 percent to $94.8 million and adjusted EBITDA margin improved from 10.0 percent in fiscal 2018 to 13.8 percent in fiscal 2019.
Cole Haan plans to grow by continuing to expanding its core franchises. The company noted that many of its franchises, such as the ZERØGRAND Wingtip Oxford, shown below, "have a long runway for growth." Cole Haan also believes it's underpenetrated in Casual, Outdoor and Sport use occasion footwear, which are growing at double the rate of the overall U.S. footwear market. The company wrote, "We intend to continue developing a broader array of products for these use occasions while continuing to grow our products for the Dress use occasion."
…
…
Lifestyle accessories accounted for 7.8 percent of its fiscal 2019 revenue and also seen as underpenetrated. Lifestyle accessories include handbags, small leather goods, hosiery, shoe care, eyewear, outerwear, suiting, and cold-weather goods.
Cole Haan intends to continue to build brand awareness by marketing almost exclusively via digital platforms, a strategy that resulted in a 41.9 percent year-over-year increase in the number of its active DTC customers in fiscal 2019.
"Our digital marketing is resonating with consumers, and we will continue to attract and engage consumers through extraordinary stories that feature our brand and our innovative products. We have inspirational stories to tell and intend to share them with more people," wrote Cole Haan. "As a value-based brand, Cole Haan plans to continue partnering with digital media content creators and social media influencers, among others, to power our digital-first marketing strategy and attract younger customers."
…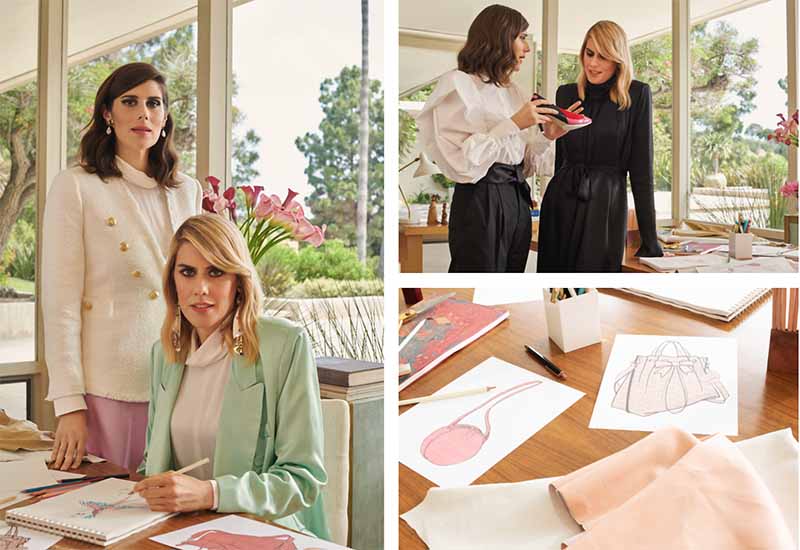 Cole Haan x Rodarte … Kate and Laura Mulleavy, the sisters behind Rodarte, have partnered with Cole Haan on a limited-edition capsule collection.  View here.
…
The focus on growing the number of active DTC customers across its sites and its stores will also continue. In fiscal 2019, Cole Haan drove North America DTC traffic of 61 million visits, a 31 percent increase from the prior fiscal year.
North America wholesale expansion is expected to be driven through increased brand and product awareness, expanding product assortments into additional footwear and lifestyle accessory categories, gaining market share with products and growing wholesale digital sales by employing its drop-ship capabilities. Current wholesale partners include Nordstrom, Bloomingdale's and Hibbett Sports.
Outside core wholesale accounts, the brand will seek to broaden its existing relationships in the U.S. with digital pure-plays such as Amazon, Zappos and Stitch Fix; and selectively adding new specialty channels of distribution, such as sporting goods and premier independent boutiques.
International, which represented 14.3 percent of total revenue for fiscal 2019, is also seen as a growth opportunity.  The brand already has a strong foothold in Japan, where it has operated for nearly 25 years and has 80 stores. Other Japan growth priorities include further expanding online in Japan and expanding at premium wholesale accounts, marked by its recent debut at ABC-Mart.
The company said it would not receive any proceeds from the offering as all the shares will come from selling stockholders.
Boa Securities, Morgan Stanley, JPMorgan, and Goldman Sachs are the lead underwriters to the IPO. Cole Haan intends to list its shares on the Nasdaq under the symbol "CLHN."
Photos courtesy Cole Haan