In Clarus Corp.'s first discussion with the investment community since announcing plans to acquire Rhino-Rack, John Walbrecht, Clarus' president, said the rack system manufacturer had a dominant share in Australia and New Zealand with the major initial opportunity expanding the brand to North America.
Australia-based Rhino-Rack Pty Ltd. has about 5 percent of the market share in the North American market. Most of its initial steps in North America have been focused on the aftermarket opportunity of the automotive rack system with OEM partners.
"One of the synergies that have come out of this is that of the distribution model in the North American and European market and our relationship with these outdoor accounts that continue to find ways to grow in the marketplace, whether it's Dick's Sporting Goods, Academy, Bass Pro, Sportsman's Warehouse, Gander, Camping World, Backcountry.com, Moosejaw, REI, Canadian Tire, MEC. The list goes on," said Walbrecht at the Stifel 2021 Virtual Cross Sector Insight Conference. "That has become a real value in the Clarus model."
He said Clarus started tracking the opportunity in rack systems about two years ago as a surge in "outdoorism," or heightened interest in the outdoors started to occur. He said, "It's people going further and deeper into the mountains."
He said Rhino-Rack, founded in 1992, "fit perfectly" into the company's "Super Fan" strategy.
"We believe that 'Super Fan' brands in any industry – we focus on the outdoor industry – are the most valued assets in their marketplace," said Walbrecht. Clarus' portfolio of brands includes Black Diamond, Sierra, Barnes, PIEPS, and SKINourishment.
Clarus' criteria for "Super Fan" brands include:
The brand has a leading market share and at least one product;

The brand has a history of innovation;

The brand has 100 percent brand awareness among the "Super Fan" or geek that drives the overall category; and

With a focus on product-centric marketing, an acceleration of efforts around innovation as its basis for broader distribution.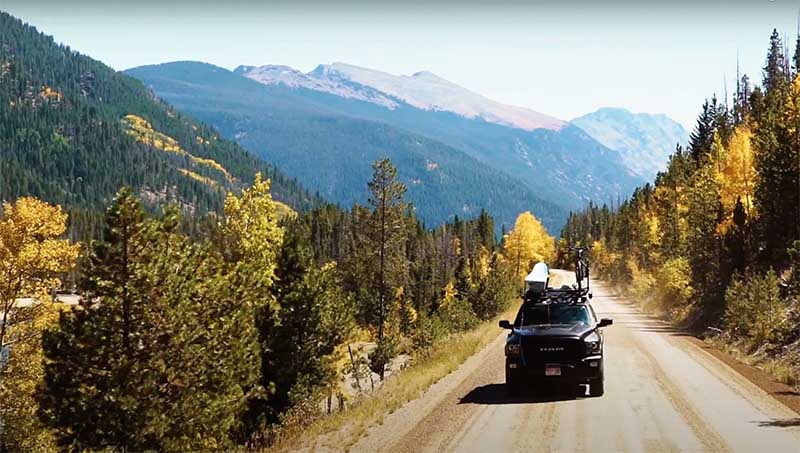 Walbrecht said Richard Cropley founded the business and one unique aspect of the deal is he will take a sizeable stake in Clarus.
The purchase consideration of $198 million comes to $150 million in cash and approximately 2.3 million shares of Clarus stock. Cropley, Rhino-Rack's managing director, is anticipated to be a top-five shareholder of Clarus following the completion of the transaction. Following the closing, the Rhino-Rack management team will continue to run the business from Rhino-Rack's headquarters in Sydney, Australia.
Walbrecht believes the decision by Cropley to receive stock was partly because past acquisitions, such as Sierra and Barnes, provided confidence that Clarus' team are good stewards to brands.
"To founder-led 'Super Fan' brands, these typically are their babies," said Walbrecht. "They developed it from scratch and based on a hobby or a product-centric goal. They've grown it and, along the way, hired every employee."
He added, "Jokingly, the brand is worth more than their kids are to them – not financially but emotionally. So when they do choose to give it to another partner, whether it be a strategic one, a PE-firm, a publicly-traded firm, they want to make sure it's in the right hands of a company that has the same goals for the brand, the same view of how they look at their employees, the culture, and the brand extensions."
Walbrecht sees opportunities for Rhino-Rack to grow further in Australia and New Zealand, in addition to expanded outdoor wholesale reach in North America and Europe. He also sees a larger opportunity in direct-to-consumer, including possible flagship retail.
He further believes the overall rack opportunity has expanded during COVID "with micro-adventures taking place in this new outdoors." He believes rack systems are tapping similar larger opportunities from post-pandemic around off-road vehicles, campers and RVs.
He estimated the rack system's market size is from $3 billion to $5 billion. The industry leaders are Thule, which does about $1 billion in annual sales, and Yakima, estimated at $700 million. Rhino-Rack is in the next group of competitors but stands out for its patented North/South roof rack designs.
He believes the broader rack system opportunity will expand beyond carrying a bike, kayak or tent to other items or experiences consumers want to take outdoors, such as coolers, lighting or speakers.
Walbrecht said, "I think retailers are looking for this category to expand beyond just the vehicle itself. The market has expanded from what racking system can you put on a vehicle to what racking system could be put on the camper pulled by the vehicle, what racking system can you put on an ATV or a boat, or other options where people now want the excursion or the mini-adventure that have all those accesses at one point."
For the trailing twelve-month period ended March 31, Rhino-Rack generated approximately $90 million in net sales and approximately $16.7 million of adjusted EBITDA. Approximately 80 percent of Rhino-Rack's sales came from Australia and New Zealand, and 20 percent from North America.
Photos courtesy Rhino-Rack