By Thomas J. Ryan
Clarus Corp. reported another quarter of double-digit gains for its flagship Black Diamond brand but weakness at Sierra Bullets on top of the strengthening U.S. dollar and an escalating trade war caused the company to cut its guidance for the full year.
Shares of Clarus were down about 10 percent in late-afternoon over-the-counter trading on Tuesday.
In the quarter ended September 30, net income slid 14.6 percent to $3.5 million, or 11 cents a share, from $4.1 million, or 14 cents, a year ago. The latest quarter included $2.5 million of non-cash charges, compared to $2.8 million of non-cash charges and $0.1 million in transaction and restructuring costs in the same year-ago quarter.
Excluding those charges, adjusted net income was down 14.3 percent to $6.0 million, or 19 cents, from $7.0 million, or 23 cents, a year ago.
Sales in the quarter increased by 8.1 percent to $60.2 million. A 14 percent gain at Black Diamond offset a 24 percent drop in Sierra due to headwinds in the bullet and ammunition industry. On a constant-currency basis, total sales were up 10 percent.
Gross margin eroded to 34.1 percent from 35.7 percent in the year-ago quarter primarily due to foreign exchange headwinds from the strengthening U.S. dollar, the impact from recent tariffs, as well as channel and product mix. Foreign exchange headwinds reduced the year-over-year gross margin by approximately 80 basis points in the latest quarter of 2019, and the impact from tariffs was a 60 basis point headwind.
SG&A expenses increased 3.8 percent to $16.4 million due to continued investment in Black Diamond brand-related activities like research and development and direct-to-consumer (DTC). Due to sales leverage, SG&A decreased as a percent of sales to 27.3 percent from 28.3 percent.
Adjusted EBITDA in the quarter declined 4.2 percent to $6.8 million and was reduced as a percent of sales to 11.2 percent from 12.7 percent in the same year-ago quarter.
On a conference call with analysts, John Walbrecht, Clarus' president, said the 14 percent sales growth for Black Diamond was accompanied by adjusted EBITDA increasing 13 percent for the brand. On a year-to-date basis, Black Diamond brand sales have grown 13 percent while adjusted EBITDA is up 43 percent.
Said Walbrecht, "We believe this continues to demonstrate that our innovate and accelerate growth strategy, accompanied by strong financial discipline and operational focus, provides for substantial value creation and a playbook that we can replicate with other super-fan brands."
Black Diamond experienced growth in every geography, sales channel and category. The category growth was led by 61 percent growth in ski on strong demand across the backcountry portfolio of products, like the new JetForce 2.0 as well as beacons and snowpacks. Overall, backcountry remains a strong source for potential growth with increasing participation, said Walbrecht.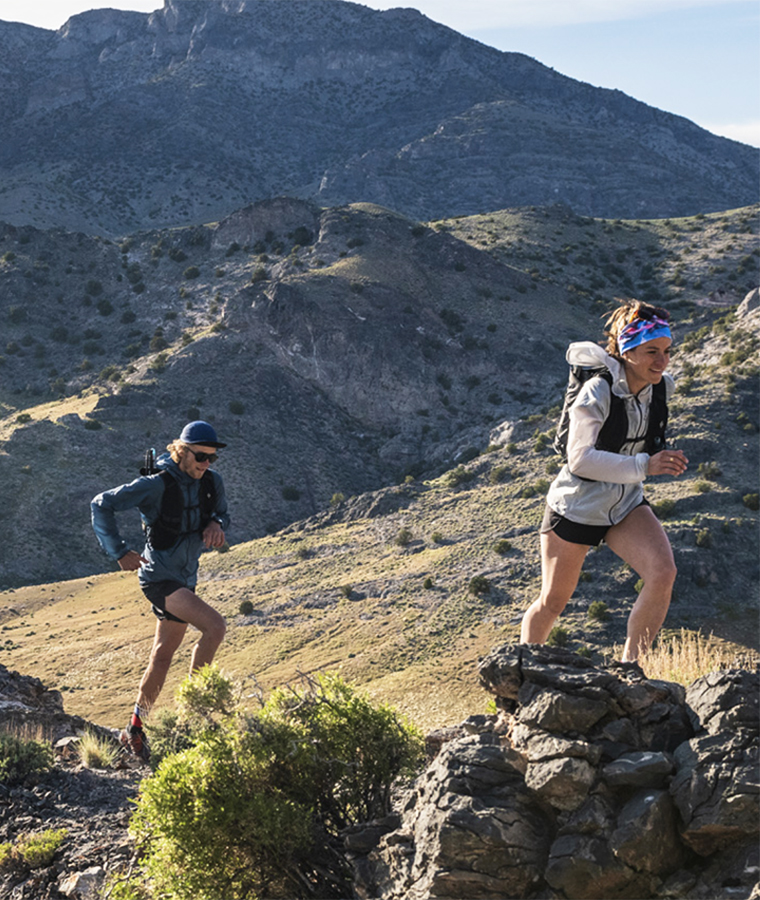 Apparel for Black Diamond was up 23 percent in the quarter, driven by men's and women's sportswear, technical outerwear and logo wear. The company continues to view apparel becoming a $100 million sales opportunity over time.
Underscoring the category's potential, Clarus appointed Steve McMahon as general manager of apparel and footwear for Black Diamond. His past experiences include leading product and merchandising at Adidas, Nike, Under Armour, Skullcandy, and Merrell.
The climb business for Black Diamond was up 7 percent due to growth in core categories such as carabiners, harnesses, bouldering, and accessories, supported by continued positive overall trends in popularity of the sport.
Black Diamond has quickly ascended to become the number three player in the rock shoe market and Clarus likewise sees footwear evolving to a $100 million business over time.
In the mountain business, sales for Black Diamond grew 6 percent due to market share gains in headlamps, gloves, packs, and tents.
As expected, bullets and ammunition market softness remained, driving the 24 percent sales slump at Sierra.
"The cyclicality of this market was a factor we considered when underwriting this acquisition. And despite the current environment, we believe the brand is still outperforming the competition," said Walbrecht. Walbrecht believes this is due to Sierra's diversified customer base of retailers, distributors and OEM partners, which is further enhanced by a 250-plus bullet SKU offering.
Walbrecht further noted that due to Sierra's premium products, the business hasn't impacted Clarus' overall margins and investments continue to be made into the business. He added, "Irrespective of what we believe to be the short-lived market headwinds, Sierra still meaningfully contributes to our overall profitability and free cash flow, and we look forward to various opportunities that we believe will once again reaccelerate the brand sales growth in the near term."
By region, sales domestically were up 10 percent, helped by Black Diamond's category expansion and strength at key accounts. DTC also performed well with higher traffic both online and in-store. Said Walbrecht, "We continue to focus our DTC efforts on building awareness for the brand, supporting wholesale in our key markets and creating an elevated consumer experience focused on performance, storytelling, consumer engagement, our athletes, education, and the merchandising of the complete offering."
Internationally, sales were up 6 percent due to strength in BD European operations and Asian Pacific markets, specifically on key markets like Germany, France, Austria, Scandinavia as well as Japan, Korea, and Australia. The focus is looking to raise brand awareness ahead of the upcoming 2020 Summer Olympics in Tokyo when climbing becomes an event in the Summer Olympics for the first time.
Walbrecht also noted that the company, during the quarter, faced headwinds brought on by the escalating trade wars and the strengthening U.S. dollar. The impact of additional assessments, as part of the tariff fights, exceeded Clarus' mitigation efforts.
Overall, tariff escalations, as well as the unfavorable movement in foreign currency, impacted third-quarter adjusted EBITDA by $1.1 million. Clarus said it continues to focus on four primary mitigating activities: recosting, resourcing, repricing, and optimizing logistics to bypass the U.S. on international shipments.
"We view these headwinds as transitory," said Walbrecht. "And most importantly, we believe our brands are better positioned for growth than they have ever been. Our commitment to innovation is fueling new and more disruptive products that are being well received by our retail partners and well as recognized by trade publications."
Walbrecht noted that Black Diamond has garnered 2.8 billion brand impressions year-to-date, a 9 percent lift compared to the same period last year. The brand has also earned 66 product awards to date in 2019 and is on track to outpace its 2018 product award total of 72.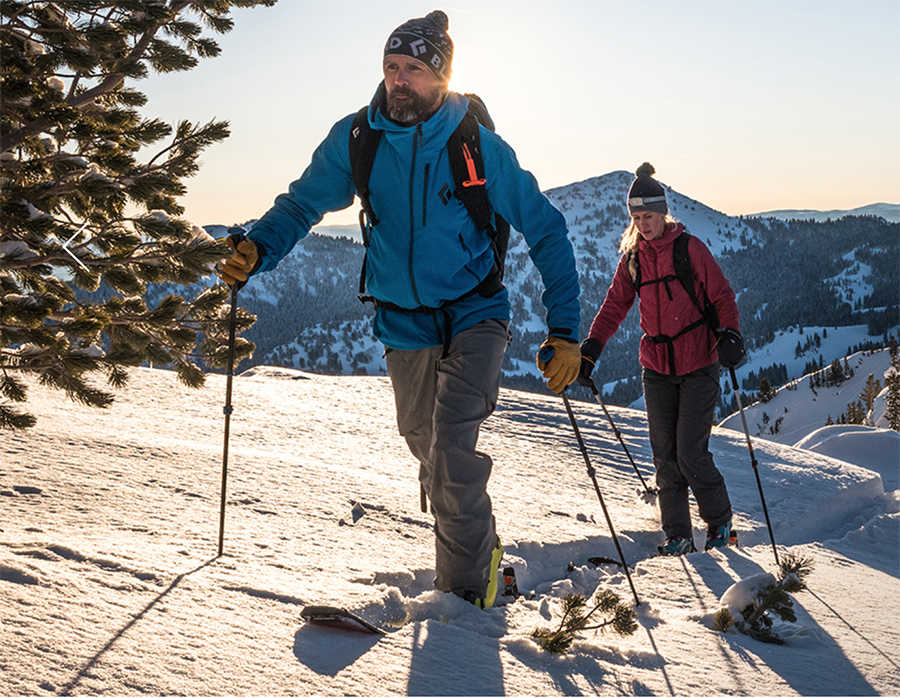 Looking ahead, Black Diamond expects to have over 150 new products slated for launch for fall 2019 across footwear, apparel and headlamps, trekking poles, and packs. Walbrecht said that due to the length of the product development cycle, this is the first season where, from start to finish, Black Diamond will have one consistent strategy, starting with the line plan to the catalog, to the trade show events and on to sell-in to retail partners. Said Walbrecht, "The entire team has been working hard over the last couple of years, and the initial results and the reception to the expanded offerings have been very positive."
Sierra's expansion into the ammo category "is progressing nicely, and our offering has been extremely well received from both consumers and our retail partners," according to Walbrecht.
Walbrecht also noted that Clarus, in September, announced the creation of a performance sports division to accelerate the development of sports-enhancing products like skincare, supplements, nutrition, and other personal health products for athletes. In November, Clarus acquired SKINourishment and hired Taylor West to lead the new segment. Most recently, he served as the VP of marketing and e-commerce for KT Tape.
"Under this new division, we will seek to develop other skincare products, such as sunscreen as well as sport-enhancing supplements, nutrition and other products using natural, organic or alternative ingredients," said Walbrecht. "We believe we are uniquely capable to do so given our global brand ambassador team, our commitment to innovation and a strong focus on sales and marketing."
Clarus' updated outlook for 2019 includes:
Sales are now anticipated to grow approximately 7 percent to $228 million. By brand, sales for Black Diamond are still expected to increase low-double digits, but Sierra is now expected to decrease double-digits. Previously, Clarus expected sales to grow approximately 8 percent to $230 million and sales for Sierra to decrease high-single digits.
Adjusted EBITDA is now expected to increase approximately 6 percent to $22 million. Previously, adjusted EBITDA was projected to increase approximately 20 percent to $25 million.
Capital expenditures are still expected to be approximately $4.5 million and free cash flow to be approximately $10 million in 2019.
Photos courtesy Black Diamond