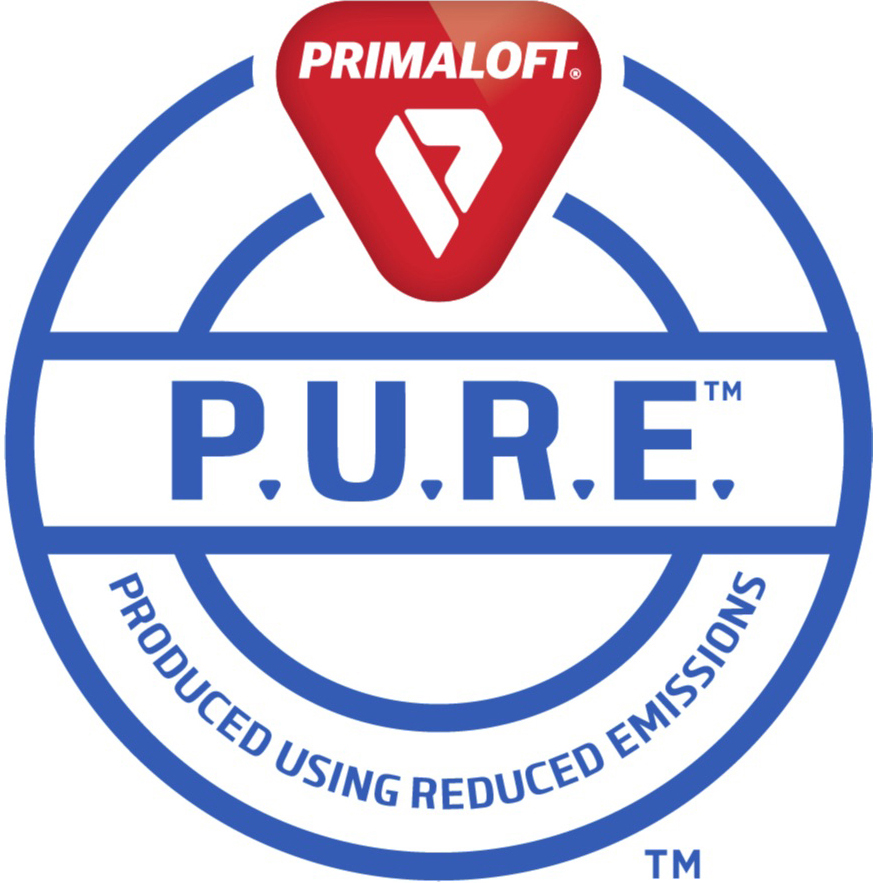 Manufacturing Best Practices
The latest manufacturing technology from PrimaLoft reduces carbon emissions up to 50-percent.
By Teresa Hartford
There is a social undercurrent that technology is the bad guy. PrimaLoft believes the opposite—the answers lie within technology and advanced material science.
PrimaLoft P.U.R.E. ("Produced Using Reduced Emissions") is the latest manufacturing discovery from the fabric tech giant that complement's nature and does not compromise or sacrifice performance.
"PrimaLoft flipped things on its head when they looked at the way they were manufacturing PrimaLoft Gold Insulation," said Tara Maurer, VP of Business Development, NA, PrimaLoft, pictured below left, who spoke with SGB this morning. "We've upended the manufacturing process that has been "institutionalized for decades with the introduction of PrimaLoft P.U.RE. technology," she said.
P.U.R.E. uses an air bonding process during manufacturing, (the application of emitting hot air over the surface of a nonwoven fabric), instead of a thermal bonding process and, in turn, reduces CO2 emissions by 50-percent.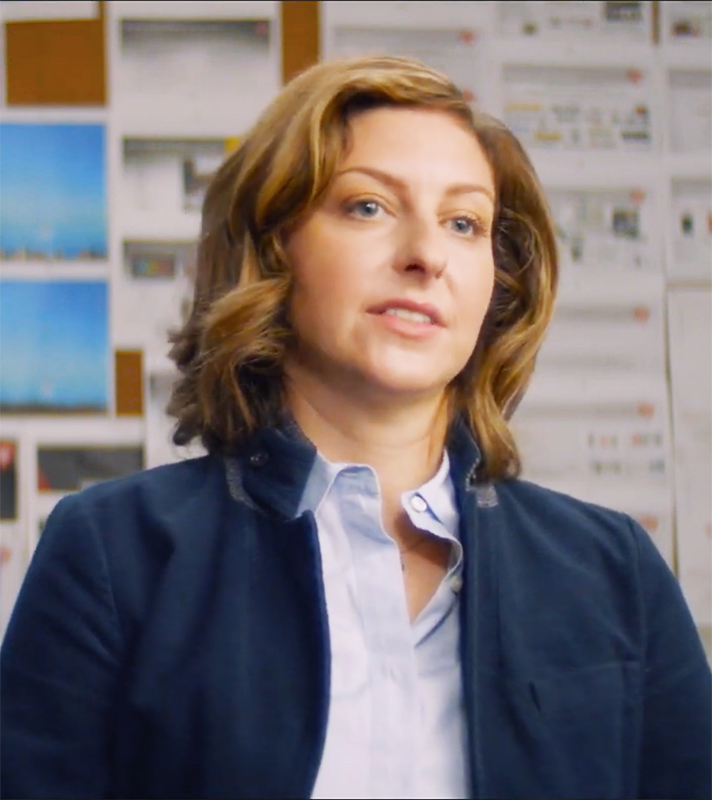 What is the basic concept behind thermal bonding technology? Thermal bonding relies on heat (either in an oven or heated cylinder) to melt or soften a fiber's web to achieve bonding with the surrounding fibers at the fiber crossover points for structural integrity, stability and soft hand. It's a popular method used in nonwovens manufacturing because the bonding time is quick and occurs at high production rates.
Primaloft recognized that the ovens we use were emitting high levels of carbon dioxide (CO2). By removing the heat in the ovens and using air instead of thermal heat, we are able to "cure" or set PrimaLoft Gold insulation and reduce our CO2 emissions by 50-percent with no effect on the hand and feel of the product.
The challenge was finding the binder fiber with the same performance, stability and structural integrity as thermal bonding. Scaled globally, with PrimaLoft's manufacturing partners, the benefits could be exponential to the environment when using an air process.
What is air bonding? Through-air bonding involves the application of hot air—not heat—to the surface of the nonwoven fabric. The hot air flows through holes positioned above the nonwoven. The air is not pushed through the nonwoven, as in common hot air ovens, but negative pressure pulls the air through the open conveyor apron that supports the nonwoven as it passes through the oven. Pulling the air through the nonwoven fabric allows much more rapid and even transmission of heat and minimizes fabric distortion. Products manufactured using through-air are soft, strong, breathable and absorbent.
For Fall 2020 PrimaLoft partnered with Patagonia to create a garment using PrimaLoft P.U.R.E. Yes, and the garment is made with 100-percent post-consumer recycled material. Patagonia has been a long-time partner with PrimaLoft and is also looking for ways to reduce its manufacturing footprint and carbon emissions. Patagonia will be the first brand partner to incorporate PrimaLoft P.U.R.E. manufacturing technology starting Fall 2020.
What is the gram weight of P.U.R.E.? We are only offering the product up to 100 grams in weight because we cannot penetrate the insulation when it's heavier. Our next challenge is how to get up to higher weights while maintaining structural integrity.
What are the challenges? Two big challenges for us moving forward are (1) extending the application through our manufacturing network and (2) working on scaling it to weights above 100 grams. We are currently working towards incorporating P.U.R.E. technology across our product series. Our goal is to roll PrimaLoft P.U.R.E out in our Silver and Black insulation product lines as well.
The technology is currently pending Bluesign and Oekotex certification, but we expect to receive that shortly.
We're modifications made to the manufacturing equipment? No modifications were necessary. Where heat was once applied, the tunnels now produce an air method for curing insulation.
Photos courtesy PrimaLoft