By Eric Smith
<span style="color: #a3a3a3;">Black Diamond Equipment, the flagship brand of Salt Lake City, UT-based Clarus Corp., is world-renowned for its backcountry and climbing gear, while two of Clarus' other assets—Pieps and SKINourishment—also make essential products for mountaineers.
With a portfolio centered on helping adventurers in their lofty and often challenging pursuits, it made sense for Clarus to channel the mindset of its brands' core users during its pandemic response.
"Throughout our history, in both good times and in bad, Clarus has attacked our business with a climber's mentality," President John Walbrecht said on Monday afternoon's earnings call. "In climbing, one is faced with adversity on every ascent—weather can be unpredictable and holds can be fickle—but with experience, determination and a good belay partner, one can overcome the wall's adversity. We are approaching the current business environment with the same mentality."
Walbrecht said the company's focus in recent months—one that it's been stressing to its community of core outdoor athletes—has been "live now, climb later; live now, run later; live now, ski later."
Case in point: Clarus recently walked away from its planned $85 million acquisition of S.K.B. Corp., the Orange, CA-based maker of protective cases.
Clarus, whose portfolio also includes Sierra Bullets, on March 10 announced an agreement to acquire SKB. At the time, Walbrecht said the brand would extend the company's "innovate and accelerate" brand strategy focused on the go-to-market process across a more diversified user portfolio.
But unsafe conditions in the form of a global pandemic that sent the economy tumbling made turning back the prudent choice. In an 8-K filing on May 1, Clarus said it was terminating its planned purchase of SKB due to "recent events surrounding the COVID-19 global pandemic, and the economic uncertainties in the United States and globally as a result thereof."
Another example of the climber's mentality is how Clarus team members reacted to this crisis. Walbrecht said the measure of a person's character can be found in how they respond under "extreme strain." That's true on a wall or in an office, and it became apparent as the crisis developed and worsened like a looming storm.
"The team engaged at a level unseen before," Walbrecht said. "The passion at BD is about our core consumers, about the sports we serve, about the retail partners and our factory partners. We worked super hard in this process, and it shows in every area of the business financially, as well as the communication level."
There were, of course, some financial hits for Clarus and its brands during the first quarter. The company reported Q1 sales of $53.6 million, a 12.4 percent decline from the same quarter a year ago. Revenue missed Wall Street's expectations by $1.4 million. Net income was $0.04 million, or 0 cents per diluted share, compared to $3.8 million, or 12 cents per diluted share, a year ago. Wall Street estimated EPS of 4 cents.
Black Diamond sales were down 13 percent and Sierra sales were down 12 percent. The company said the decline at Black Diamond was "solely due to the COVID-related demand freeze in the final weeks of the quarter." And while sales in Sierra were also down, "the demand environment has improved since the beginning of 2020."
While discussing Q1 results, Walbrecht outlined Clarus' pandemic playbook that the company devised at the onset of the virus.
"First and most importantly our people," he said. "Second, the preservation of brand equity. And third, maximizing liquidity which together we believe will make us emerge as an even stronger company."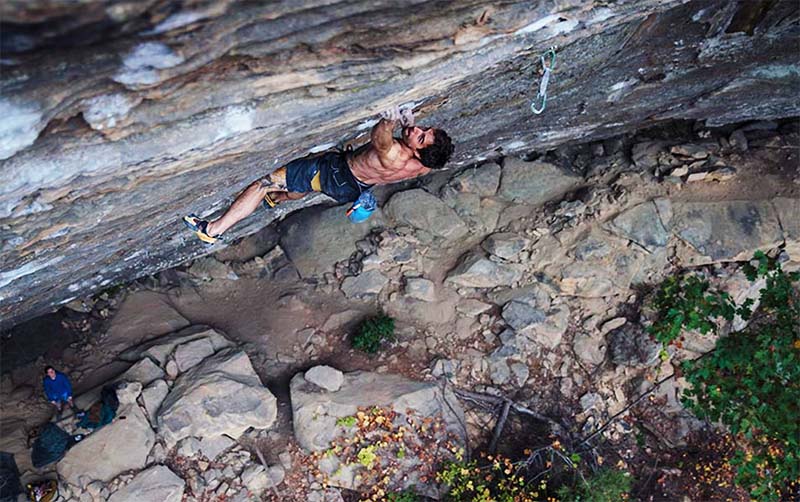 <span style="color: #a3a3a3;">Let's unpack each strategy.
Since mid-March, Clarus implemented a work-from-home policy for all office employees, which had "minimal disruption to our overall operations," Walbrecht said. Employees at Sierra and those within the company's "essential" divisions, such as distribution, continued to work on-site but under strict safety measures.
Clarus also reiterated a commitment to its "top-growth fund," Walbrecht added. "While in existence for a while, this fund was created to help our employees dealing with hardships. Times like these represent the reason the fund was started, and we are more than happy to support our employees and their needs."
The next focus was "the preservation of brand equity," something that Clarus said was integral to its portfolio of "superfan brands."
"In light of the world crisis, like the one we are facing now, moving product quickly at the expense of margin is often the strategy of less diversified and less durable brands, but it's one we will not pursue," he said. "For Clarus, brand equity amongst the core consumer is our lifeblood. We are supporting our retail partners through a difficult period and this includes the integrity of our pricing. Our supply chain and distribution are operating well, enabling continued shipments through our wholesale and distributor partners in those channels and geographies that still remain open."
Clarus reported its direct-to-consumer business was up 16 percent in the quarter as the company saw "improved activation in our e-commerce channel due to more effective prospecting and retargeting in order to drive higher levels of site traffic," Walbrecht said.
"Instead of chasing the bottom of our website, we decided to only run select promotions that we were within our minimized advertised price policy," he added. "Again, to protect our brand equity. We expect our well-performing e-commerce business, along with third-party sites of our wholesale partners, many of which are currently operational to carry more weight in 2020 as a percentage of our total sales, offsetting some of the weaknesses that will be felt at traditional retail."
And finally, Clarus heightened its focus on liquidity, "which was strong leading into the crisis," Walbrecht noted. "At the end of the first quarter, we had nearly $13 million in cash and access to approximately $28 million in incremental liquidity with a modest long-term debt balance that we are comfortable servicing."
Despite all these moves, Clarus acknowledged the uncertainty surrounding the pandemic, and on March 9 the company withdrew its 2020 guidance—something most public companies have done in the last two months.
"While we believe Clarus is well-positioned both strategically and financially to navigate the COVID pandemic, the current uncertainty created by the virus means that visibility to our recovery path is limited," said CFO Aaron Kuehne. "There are many factors outside of our control, like when people return to work, and what their buying behaviors will reflect, which makes it difficult to provide specifics on our 2020 outlook."
While the company isn't guiding for 2020, it has a clear outline for leveraging its strengths during this crisis as retail stores reopen and consumer confidence hopefully returns.
Walbrecht said Clarus is focusing on bolstering its "global distribution network and flexible supply chains that we have built over many decades, increasing manufacturing capabilities at Sierra, and driving efficiencies throughout our operations."
The company is also banking on its diverse portfolio of products across geographies and channels, including only a small percentage—about 14 percent—of its product mix consisting of apparel and footwear. Clarus also will continue to emphasize its growing DTC business while continuing to create operational efficiencies in both Black Diamond and Sierra brands as part of a companywide shift toward digital.
But, Walbrecht stressed, the company's fortunes ride on that superfan brand strategy that has served Clarus so well in recent years.
"First, given the uncertain retail landscape, we believe being a superfan brand owners represents a distinctive advantage for Clarus," he said. "In past crises, our core tribe has shown to be very loyal to our brand. Over the last three-plus years that we have been together as a team, we are focused on our innovate and accelerate playbook, regardless of the market dynamics. This playbook includes further strengthening our brands' market positioning by investing in product innovation, sales and marketing, and pursuing new long-term revenue opportunities.
"Ultimately, we believe our diversified brand portfolio, global distribution platform and fast-growing direct channel is well-positioned to navigate the current challenges and evolving consumer landscape. Above all, we have great confidence in our team's ability to ascend the unprecedented times. It is in our DNA. It is simply who we are."
Photos courtesy Black Diamond/Michael Lim