By Eric Smith
<span style="color: #999999;">Monday was Jim Barr's first day as Nautilus Inc.'s new CEO. Three days later, he hosted the company's earnings call to discuss a lackluster second quarter in which the Vancouver, WA-based exercise equipment manufacturer missed both EPS and revenue expectations.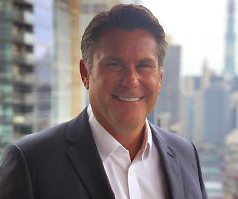 But turning around the company's fortunes is why Barr (pictured left) was brought on board, and his goal on Wednesday's call was to convince analysts and investors that he is the right person for the job.
Barr, who was named CEO in early July, first reeled off his most recent career stops, including group president of Ritchie Bros., EVP and chief digital officer at OfficeMax and president of online business at Sears.
He then cited his accomplishments at each stop, including a host of digital and e-commerce transformations for those companies—something he is now charged with spearheading at Nautilus.
"There's a fascinating evolution going on in fitness, and I joined because I'm excited about what Nautilus—with our brand's product portfolio, market presence, know-how, people and strategic partners—can do for customers and consumers as we leverage our strengths and build out our digital capabilities," Barr said. "The ability to connect with consumers is like never before and, coupled with the right equipment, content and technology, provides a tremendous opportunity for us to deliver an enhanced, personalized, in-home experience and to better assist our consumers' pursuit of a healthy life."
Connecting with more consumers and better assisting them in their pursuit of a healthy life is mission-critical for Barr and Nautilus. And they have their work cut out for them for the remainder of 2019 and beyond.
On Wednesday, Nautilus reported revenue for the second quarter ended June 30 totaled $59 million, down 21.8 percent compared to $75.5 million in the same quarter of 2018.
The decrease in net sales was largely driven by shortfalls in the direct segment, which declined 40.2 percent from the prior-year quarter. This primarily reflected a dip in sales of the Bowflex Max Trainer product, the company said.
Nautilus reported a loss from continuing operations for the second quarter of $78.7 million, or $2.65 per diluted share, compared to income of $1 million, or 3 cents per diluted share, for the same period of last year. Adjusted to exclude the goodwill and intangible impairments, the company reported a loss from continuing operations for the second quarter of $9.8 million, or 33 cents per diluted share, missing analysts' estimates by 15 cents.
The quarter's EBITDA loss from continuing operations was $82.5 million, down from an income of $3.3 million in the year-ago quarter. Adjusted EBITDA loss, excluding the goodwill and intangible impairments, was $10.5 million for the second quarter of 2019.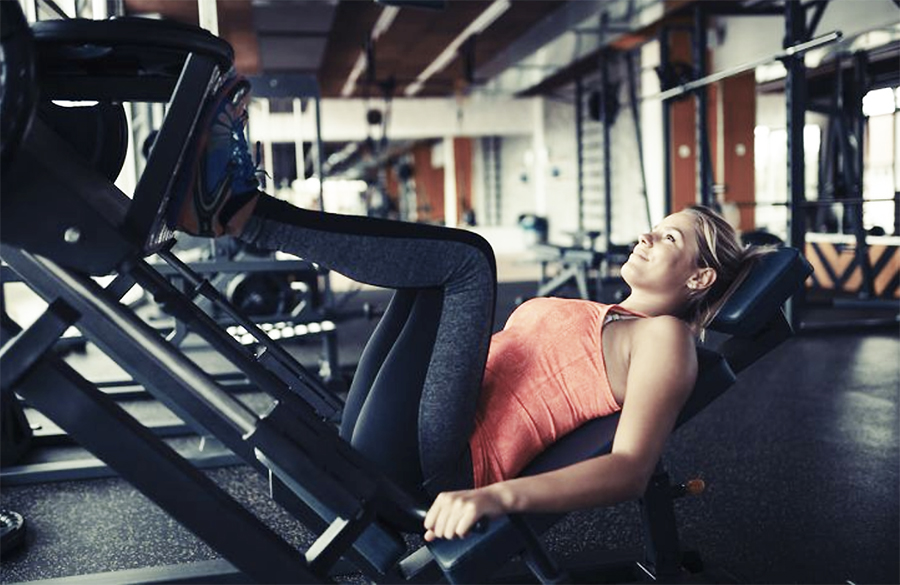 Retail sales were down 4.4 percent from the same quarter prior year, primarily due to lower order rates that reflect, the company believes, the anticipated transition to new products being introduced and shipped during the third and fourth quarters of 2019.
Specifically, the company is looking to breathe new life into the company across numerous fronts, starting with product.
In late August, the company expects to roll out its new MaxTotal, which "will feature a built-in digital screen to complement the upgraded digital platform, providing users with both a cardio and an upper-body workout with a personalized customized approach driven by built-in machine learning capabilities," said board chair Carl Johnson, who served as interim CEO from the time Bruce Cazenave resigned in March to the time Barr joined.
The company is also expanding and upgrading a host of products all in hopes of exciting a consumer base that appears to have migrated to other exercise options.
"Innovation is at the forefront of our company, and it is our goal to continue to introduce differentiated products into the market on a regular basis," Johnson said.
Informing those lapsed customers about the innovations happening at Nautilus through revamped marketing messaging is another lever the company hopes to pull. The company reduced media spending in Q2 but look for that to reverse course as Nautilus ramps up messaging on its Bowflex product, in particular.
Digital is another area where Nautilus hopes to differentiate and get back on track. Look for the company to ramp up its digital presence in parallel with its direct, retail, commercial, specialty and international channels.
"We will continue our digital transformation with updated digital experience platforms on key new products, working toward our goal of having all of our products be compatible with subscription-based digital experience offerings," Johnson said. "Obviously, with Jim now on board, we are very excited about our expected continued improvement of our digital offerings and online expansion and look forward to his contributions in this very important area."
Nautilus is certainly banking on this suite of new arrivals—a CEO, a marketing plan and a digital strategy—to breathe some life into the company in the second half of the year through better revenue, increased margins and some energy throughout the ranks.
"We are continuing to work through this fiscal year's challenges, with the goal of returning to a path of profitable growth," Johnson said. "We have what we believe to be a comprehensive plan to achieve this goal: a major new advertising campaign for Bowflex; a strong lineup of new product introductions planned; a continually enhanced digital experience platform; and now, new leadership in place that gives us confidence in the long-term potential of this company."
Photo courtesy Nautilus Inc.
[author] [author_image timthumb='on']https://s.gravatar.com/avatar/dec6c8d990a5a173d9ae43e334e44145?s=80[/author_image] [author_info]Eric Smith is Senior Business Editor at SGB Media. Reach him at eric@sgbonline.com or 303-578-7008. Follow on Twitter or connect on LinkedIn.[/author_info] [/author]