By Eric Smith
<span style="color: #999999;">Johnson Outdoors leveraged a nice performance from its camping business in the fiscal fourth quarter, which bolstered 14 percent companywide revenue growth in the period to go along with 3 percent companywide revenue growth for the fiscal year.
For the fiscal fourth quarter ended September 27, the company reported sales of $104 million, up 14.1 percent and ahead of Wall Street's estimates by $9.8 million. Earnings per share of 39 cents handily beat projections of flat EPS for the period.
And for the fiscal year, total company revenue grew 3 percent to $562.4 million versus fiscal 2018 revenue of $544.3 million.
Helen Johnson-Leipold, Johnson's chairman and CEO, said the camping division—which includes camping equipment maker Eureka and stove brand Jetboil—led the way thanks to the company's "deep understanding of what consumers want in the camping experience."
"Camping is an all-important gateway marketplace that touches more outdoor recreation consumers than any other," Johnson-Leipold said on the Q4 earnings call. "Importantly, participation in camping is strong and growing among the next generation, setting the stage for new innovations tailored to their needs and expectations. Jetboil, the technology leader in portable outdoor cooking systems continues to grow, gives us a strong position with the newly emerging group of tech-savvy outdoor enthusiasts.
"Looking ahead, we will continue to invest in consumer insight-driven innovation and enhanced digital marketing, and e-commerce to engage even more with our target Camping consumer. There's real opportunity for growth in this space long-term."
Meanwhile, the company got mixed performances from its other divisions—watercraft recreation, fishing and diving.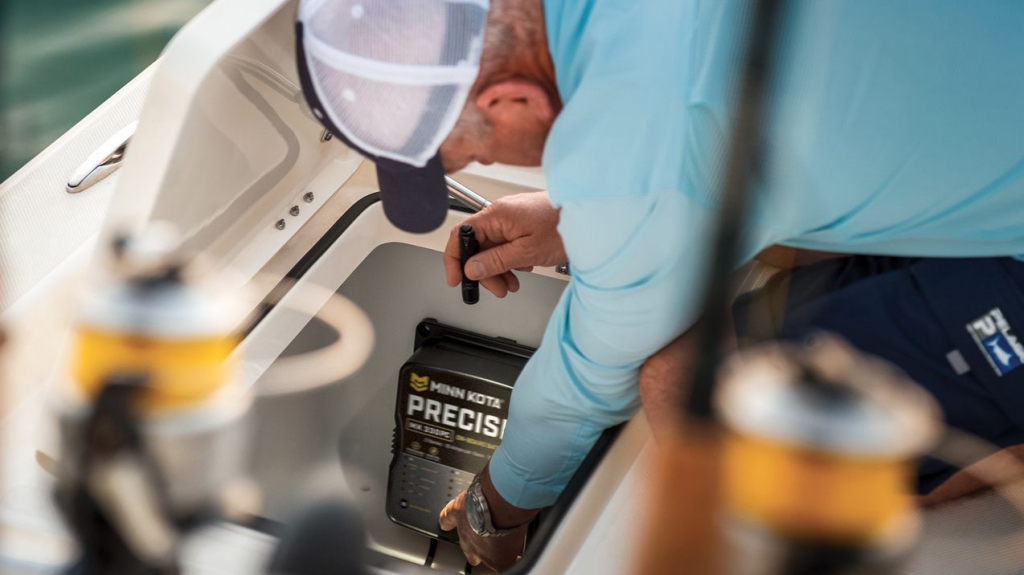 <span style="color: #999999;">First, the good. The fishing division—Humminbird, Minn Kota and Cannon—notched a 5 percent sales increase in the period thanks to the continued favorable response to new products, which extended into the industry's seasonally slow fourth quarter. That drove significantly higher sales and operating profit year-over-year during the quarter, the company said.
"Our fishing business continued on its profitable growth trajectory, with the ongoing success of new and legacy technologies," Johnson-Leipold said. "Our successful track record pioneering innovation was made – has made Minn Kota and Humminbird the go-to brands for the best possible fishing experiences on the water.
"Our deep consumer insights, coupled with the advancements in GPS and wireless technologies, enable us to constantly reimagine and redefine how to help anglers catch more fish."
Also, the company's diving segment—which includes just one brand, SCUBAPRO dive equipment—saw positive momentum continue throughout fiscal 2019.
"In our North American business, gains were driven by our emphasis on digital marketing, resulting in positive trends in retail and e-commerce sales. The European market was flat and Asia declined, primarily due to political unrest in Hong Kong. Going forward, we will leverage our learnings to support our brand-building efforts and to strengthen our diving business beyond North America.
However, Johnson-Leipold said the company's watercraft rec business—which includes Old Town canoes and kayaks, Ocean Kayak and Carlisle paddles—"continues to face challenging marketplace dynamics. That's why our focus is on investing in innovation and technology to position our brands for success in the future."
But there are some green shoots for the division, she added.
"The fishing kayak segment continues to grow and we're sustaining – we're gaining share in this segment with innovation like Old Town topwater pedal-controlled fishing kayak," she said. "The topwater offers the most advanced pedal-controlled propulsion ever designed for anglers. It's precise, pedal-controlled steering and agility both forward and in reverse allow the angler to keep their hands-free to reeling the fish. More work and more time are necessary to strengthen innovation and capitalize on opportunities for the long-term growth of our watercraft recreation brands."
Photos courtesy Humminbird, Minn Kota