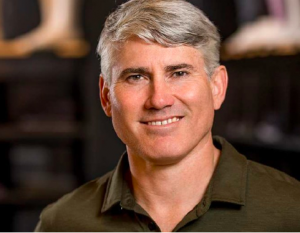 Lululemon Athletica Inc. announced that Stuart Haselden, COO and EVP, international, will leave the company, effective January 10, 2020. He will become CEO of travel lifestyle start-up Away.
Haselden joined Lululemon in 2015 as CFO and was one of three leaders who guided the company during its CEO search last year.
"We're grateful for Stuart's leadership and commitment to Lululemon, and we appreciate the role he played to build our infrastructure and support our international growth. He's helped us develop senior leaders across the organization who are ready and able to take on additional responsibilities. We wish Stuart well as he begins his next chapter," said Calvin McDonald, CEO of Lululemon.
The company announced that chief technology officer, Julie Averill, and chief supply chain officer, Ted Dagnese will join the company's senior leadership team, reporting to McDonald effective immediately.
In support of its long-term growth strategy to quadruple its international business by 2023, the company has begun an external search for the position of EVP, International. While the search is underway, the company's established leaders in APAC and EMEA will report to McDonald and Celeste Burgoyne, EVP of Americas and Global Guest Innovation, respectively.
McDonald added, "We're excited about the momentum in our business as we deliver on our goals and focus on our growth strategies. We look forward to providing details about our third quarter performance during our upcoming earnings call."
The company reports third quarter earnings results on Wednesday, December 11.
According to Away's release, Haselden at Lululemon focused on core growth pillars such as product category expansion, omni-channel customer experiences, and significantly growing the company's international retail footprint. During his five-year tenure at Lululemon, Haselden helped the company double its revenues and increase its market cap from $6 billion to nearly $30 billion.
Prior to joining Lululemon, Haselden was Chief Financial Officer of J. Crew. He also spent time at Saks, Inc., and served as a Captain in the United States Army prior to entering the private sector.
Haselden joins Away co-founders Steph Korey and Jen Rubio on the Board of Directors. Korey, the current CEO of Away, will assume the role of Executive Chairman.
"With the immense growth of the Away brand, the complexities of our  business have evolved as well," said Rubio, the company's President and Chief Brand Officer. "Stuart's deep experience across our three pillars of growth—product, retail, and international—and his passion for building, leading, and coaching teams will undoubtedly provide Away with the experience and leadership we need for long-term success."
"In just under four years, Jen and Steph have built an exciting and disruptive brand that has redefined how people look at travel. When they first approached me about joining, not only was I overwhelmed by the impressive company that Away is today, but also the huge potential that lies ahead," said Haselden. "I'm thrilled to join them in leading the team at this critical stage of the company's growth, and to help usher in an era of continued success based on strong leadership and culture."
"Stuart's impressive track record in strategically scaling retail businesses and teams offers invaluable expertise  as Away enters its next phase of growth," said Korey. "I believe Stuart's  leadership, supported by other key executives who have joined Away this year, will have an enormous impact on our business, community, and culture, and we look forward to learning from his depth of experience."
Photos courtesy Lululemon, Away