By Thomas J. Ryan
On an online webinar hosted Thursday by Brooks Running, panelists discussed how the recent surge in running activity seen across the U.S. is being driven by runners seeking stress relief after finding their lives jolted by COVID-19. Fortunately, this new group of "soul runners" coming to the sport is expected to be more dedicated and make running a continuous part of their lives.
Jim Weber, CEO of Brooks Running, admitted that Brooks didn't know what would happen to the sport of running after the emergence of COVID-19 led to the cancellation of track & field seasons as well as races from 5Ks to marathons that motivated many people to discover running.
He believes the running surge, despite race cancellations, loudly speaks to running's mental benefits at a time of significant change and uncertainty.
"Running is so unique," said Weber, "It's one of the most inclusive sports in the world, and it's just a source of positive energy that makes everybody's day better."
Weber moderated the panel that also included:
Carson Caprara, senior director, Run Sights Team Member Brooks Running
Jay Ell Alexander, owner, CEO of Black Girls Run
Sharon Chirban, founder, owner of Amplify Wellness & Performance
Caprara said Brooks had to radically adjust the brand's research tactics from spending face-to-face time with runners and regularly going on runs with them to focus solely on a virtual connection. In the first week of the pandemic, however, Brooks saw a "really dramatic" shift regarding the reason people run.
Typically, Brooks sees a 50/50 split between "goal seekers," or typically beginner runners looking to complete a 5K, half-marathon, weight-loss or some other accomplishment and "soul runners," or those who use running to reduce stress and reset their mental clock. Said Caprara of soul runners, "Running is the best part of their day. They look forward to it.  They love it."
About three or four weeks into the pandemic, Brooks found that 64 percent of runners indicated their primary reason for running was for soul runner traits — whether for stress relief, to get outside or to clear their mind.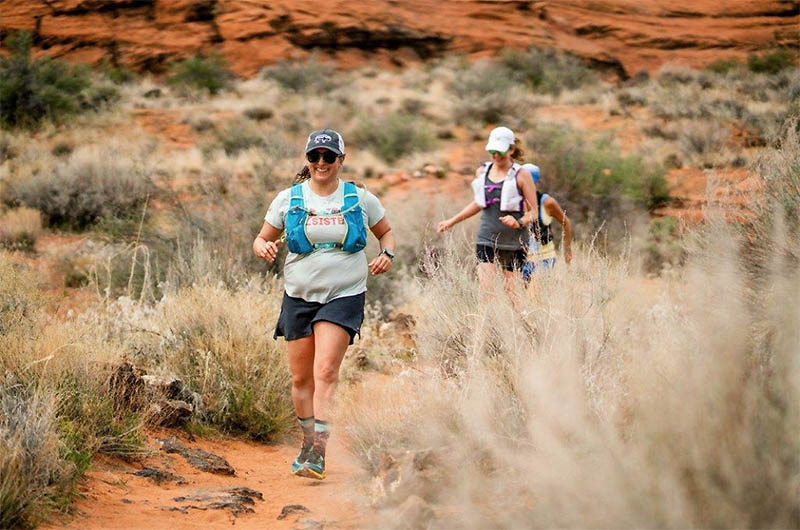 For the sport, the potential positive payback of this shift is that soul runners have overcome the barrier of learning to liking to run and tend to be less injured over time, more engaged and more consistent. Said Caprara, "They're loving running itself and it becomes more of a routine. Then you get nostalgic for it, and you see running as a part of who you are as a person. So, we think in general, it's more sticky."
"People are just wanting to hit the pavement right now and turn off the noise if you will," agreed Alexander. Black Girls Run has seen almost a 30 percent increase in membership over the last four months.
Alexander said, "What we used to call lurkers are now actually coming to that call to action to actually get engaged now and say, 'Hey, since I don't have to be there in person and I can still engage with the group and everybody's on the same playing field now, this is more of an incentive for me to go out on my own, and I can still virtually be connected with the community.' So we've absolutely seen a surge in running, in membership, and even those soul runners."
Chirban said she's prescribing running as a way for people to cope with the mental turbulence as a result of COVID-19. She said studies have shown the mental health benefits of running, including alleviating anxiety, decreasing symptoms of depression, improving learning abilities, protecting the brain from aging, and helping sleep.
In the digital age, she noted many people have turned to run as a mental reset after being on their mobile devices all day. Said Chirban, "With all of us on our screens, our brains get clogged at the end of the day and it's just like a traffic jam. When you get your shoes on and go out the door, you run away from the city and away from the traffic jam, and things relax and slow down."
Chirban also sees more runners coming to the sport during COVID-19. She believes there are "lurkers at the moment standing around the margins" that will eventually embrace the escape that running provides as the pandemic continues to disrupt their lives.
Said  Chirban, "There's a greater level of acceptance that we're in this suspended reality for not just two months or three months. My prediction is that we're going to probably see several surges of a new runner population."
Caprara also said more runners with the soul runners' mindset will help support the running community that brings others to the sport. He said many prospective runners are still held back by the perception that running is about competition and that they won't measure up to the elite-level runner.
"In fact, most runners don't even know any runners at the elite level," said Caprara. "It's more about the community. I think as more people find that out, they're going to realize they belong in the sport."
Other topics covered during the panel discussion included what Caprara describes as the "social pressure cooker" runners are facing as they attempt to run and try to comply with COVID-19 safety protocols.
Some challenges runners face include mask etiquette, whether they can run with a friend and how they can stay an adequate distance apart from others. Part of the issue is the external perceptions of not wanting to be seen as a risk to others while running. Caprara noted that among the questions Brooks has heard is whether runners can still post about enjoying their runs on social media. The other is the internal pressures of potentially getting somebody sick.
Caprara said the lack of standards around running safely is creating some barriers for some to enjoy running but he said many are finding "workarounds," or runs in more-remote areas to avoid conflicts. Said Caprara, "They'll go sort of go out of their way to make sure they can get their run in, but not have to sort of deal with that pressure with other people."
Alexander said Black Girls Run suspended all of its runs across the country after New York became the epicenter of the virus but has been bringing back group runs with an emphasis on safety-first. Signing waivers and temperature checks are involved in areas where runs can take place. Said Alexander, "We have to weigh what the risk is versus the reward, and it's a very short-term reward. So we have to keep pushing solo runs."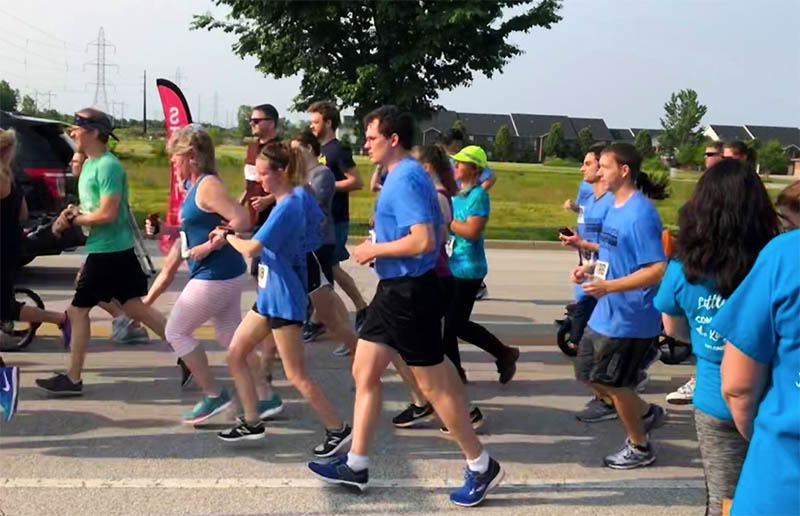 Weber touched on the ongoing racial equality discussion spurred by protests over the recent death of George Floyd and other Black Americans that he said has served as "a wake-up call" for many Americans as well as Brooks. The issue came close to the running community with the death of Amhad Armory, a 25-year old Black American who was killed while going on a jog in his South Georgia neighborhood.
Weber said the incident showed that running for some may not be as safe or inclusive "as it could be."
Weber noted that the sport of running is known for being welcoming to anybody and was one of the first racially-integrated sports. He pointed to Jesse Owens' feats in the Olympics in the '30s. Towards the advancement of women, he cited Kathrine Switzer's breakthrough at the Boston Marathon, how Title IX supported a second running boom, and overall how women now account for the majority of runners in the U.S.
Internally, Brooks has made significant progress in advancing women in its ranks in the last five years and signed the Outdoor CEO Diversity Pledge to mark its commitment to supporting diversity across its organization as well as in marketing. Brooks also recently made a donation to the Equal Justice Initiative and is increasing its investments in DEI (diversity, equality and inclusion) initiatives.
As part of that, Brooks' employees will be undertaking unconscious bias training this summer with the leadership teams already undergoing the training. Said Weber, "It's just the beginning and we're going to share the progress in our efforts. It's not only the right thing to do but what an opportunity for our sport!"
Alexander said addressing systemic racism starts with having conversations about why black people are underrepresented in the sport of running and recognizing there's a problem. Such efforts also need more "cheerleaders," or vocal supporters in addressing obstacles. She pointed to the investments Brooks and Black Girls Run have made collaborating to empower women and the black community to become healthier and more active.
Alexander is encouraged by the heightened conversation brought on by the protests. She said, "It's not going to end overnight, but I think there's small things that we can put in place to help start flattening the curve, if you will."
The Future Of Run
The webinar ended with Weber asking the panel to describe their hope for the "Future Of Run" in three words or less.
Chirban chose "Run with Certainty." She said at a time of significant uncertainty, a running routine can provide a sense of stability. She said, "The one thing you can control is the thing that you're doing at the moment. And what is often psychologically helpful for people is to control the controllable which is the hallmark of the mental skills component of running. This is a really great time to develop those mental strategies that help runners perform well or just enjoy the soulful part of running."
Alexander chose "Runners are Resilient." She said, "We can be very negative about [the pandemic] and say, 'We can't do this, we're shut down,' 'I can't go outside.' 'I can't run this race.' But, I think, the beauty of the running world is how we absolutely took an immediate pivot and found the beauty of that. We're still able to convene virtually as a community. We're still able to hold each other up during this time. We're still able to reach those goals. And so runners are absolutely resilient."
Caprara picked an internal rallying-cry, "Run-topia," that inspires his product development team to further innovate. He elaborated, "For us, what it speaks to is the future of the run. It speaks to turning deep empathy, like the conversations that we had today, and hearing everyone's perspective, which is just so important, and turning it into innovation, and not sitting on it, but taking it and running with it, building things that are beyond our imagination that make running more accessible to more people, and making it more exciting and reducing the barriers. So, that's our intention, and that's our obsession."
Weber chose "Run World Run," harkening back to the brand's first global marketing campaign in 2005. Weber said, "The run is positive in our lives today, and that's a wonderful thing to have and to hold onto."
Photos courtesy Trail Sisters