The Adventure Travel Trade Association (ATTA) surveyed adventure accommodations worldwide between February and April 2021 to learn more about outfitters' current business status and outlook as the travel industry recovers from the pandemic.
The survey found that while businesses were "damaged beyond repair" and forced to close operations, many "are emerging from a type of cocoon, ready to accept the new reality, incorporate the lessons learned, and move forward more authentically and sustainably," said Heather Kelly, Senior Research Manager, ATTA, shown below right, who spearheaded the survey.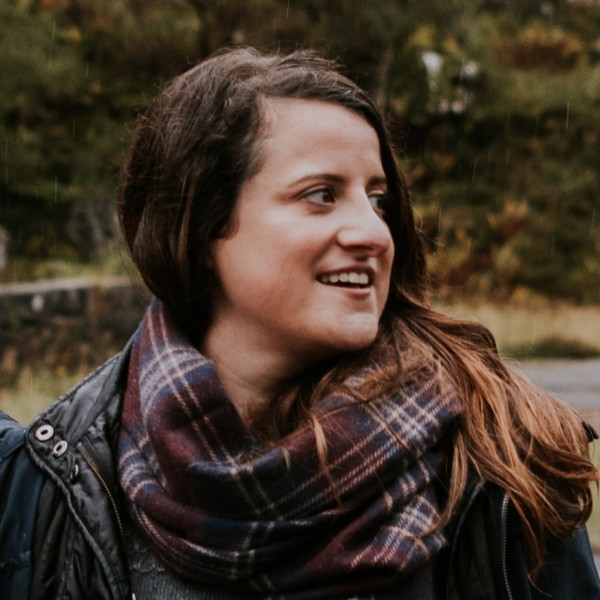 "One thing that became apparent during this process was that adventure accommodations encompass a unique blend of lodging, food and beverage and activities," she added. "This diversity means they face special challenges, especially when it comes to technology."
The good news from the survey is that 40 percent of respondents expected 2021 room revenues to be similar to, or higher than, 2019 numbers. "Many adventure accommodations feel positive about recovering from the impacts of COVID-19," Kelly said. "It's a good sign that many expect their room revenue to be similar to, or better than, their pre-COVID-19 revenue."
Other key findings from the survey found that approximately two-thirds of respondents' revenues came from rooms, 15 percent from food and beverage and 13 percent from activities.
On average, the survey found, half of all guests participate in free and unguided activities when offered by an adventure accommodation. About half also participate in guided activities when offered; however, participation in paid and unguided activities, e.g., where equipment rental is required, is not as popular. Compared to approximately half of all guests that participated in free unguided activities, only 8 percent participated in paid unguided activities. This could be a revenue-producer that requires additional marketing, on-property awareness or expansion of tools to include self-guided tours, said Kelly.
Many guests also plan their itinerary before traveling. Almost half of the respondents surveyed said that guests book their entire activity itinerary before arriving. The second most popular method is booking on-demand upon arrival.
The survey also found that Tripadvisor, Expedia, Hotels.com, Airbnb, and Booking.com are the most popular sites for guests booking adventure travel accommodations.
ATTA said that many adventure accommodations could benefit from enhanced reservation software. For instance, over half of respondents said they use word or spreadsheet software or pencil and paper to schedule and manage on-property activities. Similarly, 20 percent of respondents use a paper calendar or spreadsheet software for rate and inventory management.
"Today's travelers are looking for streamlined and automated booking solutions," said Kelly, adding that ATTA partnered with Flywire to conduct the survey. "New technological solutions that are user-friendly and effective need to be developed that are affordable and accessible. There appears to be a lack of such systems for our members. Technology is a main area where this segment of the industry needs improvement."
The survey found that many guests book add-ons in advance of arrival and want to confirm and pay for these activities online. With 53 percent of respondents using either word or spreadsheet software to schedule and manage their on-property activities, this leaves an opportunity for streamlining operations.
Additional findings also found a need for more networking and business development opportunities, whether through trade shows or other industry resources.
"Overall, the adventure travel industry is beginning to rebound, and bookings are returning," said Kelly. "Although this report includes responses from only a sampling of adventure accommodations around the world, we've done our best to stay connected to our community over the challenging past year, and our findings match what we have been hearing. We hope that our community will soon be thriving again."
To read the full report, go here.
Photos courtesy ATTA