By Thomas J. Ryan
Adidas said it expects revenue to recover in the third quarter as stores continue to reopen and digital sales thrive after the coronavirus lockdowns pushed the company into a net loss in the second quarter.
The company had warned that it would absorb a greater hit to sales and profit in the second quarter due to the measures that were taken to contain the spread of the virus. But both sales and gross margin exceeded expectations in its second quarter and particularly encouraging has been a return to growth in China in May and Germany in July.
"We're not back to normal yet, but there's definitely light at the end of the tunnel," said CEO Kasper Rorsted on a conference call with analysts. Rorsted, this week, was extended at the helm for another five years until July 31, 2026.
Adidas swung to a net loss of €295 million ($350 million) in the quarter compared to a profit of €531 million in the same quarter a year ago, while revenue fell 35 percent to €3.58 billion from €5.51 billion during the same period.
Sales through Adidas' e-commerce channels rose 93 percent in the quarter as consumers shifted to remote purchases during the pandemic. In April and May, online sales grew at a triple-digit rate and have remained strong even as stores reopened, boosted by increased investments into marketing products online and Adidas' supply chain. Investments in targeted consumer marketing, exclusive product launches and prioritized supply chain management were accelerated to fuel online growth.
Rorsted cited "Fast-Forward Of Digital Transformation" as one of three structural changes from the pandemic that is expected to drive future growth for the brand. He noted that, overall, more than one-third of its sales in the quarter were through its own, as well as partner, e-commerce platforms while also pointing to significant growth in digital engagement in the period. Rorsted said, "Consumers are shifting online faster than before and in the first half."
A second structural change seen is health and sport becoming more important to consumers. He cited new research showing that around 50 percent of consumers ages 18-to-34 plan to exercise more as a result of the coronavirus pandemic.
Finally, a third structural change is an even more pronounced fashion shift towards leisure. The CEO cited other research indicating that around 75 percent of surveyed companies plan to move employees to permanently remote positions post-coronavirus. Said Rorsted, "Of course, when you sit at home, you don't wear your suit. you don't wear your tie, but you tend to wear sneakers from Adidas or hoodies, and that is definitely helping."
The trends already played out in the quarter amid lockdowns with Originals apparel outperforming in the quarter "as consumers look for casual wear when sitting home and working." Running performed well in markets like Europe where people were allowed to go outside. Outdoor grew double-digits in Europe and North America.
But Adidas said strong online sales growth could not offset the loss incurred by the closure of 70 percent of its stores during the peak of the pandemic. At the high point in April, almost all stores outside of the Asia-Pacific, or more than 70 percent of the company's global store fleet, were closed.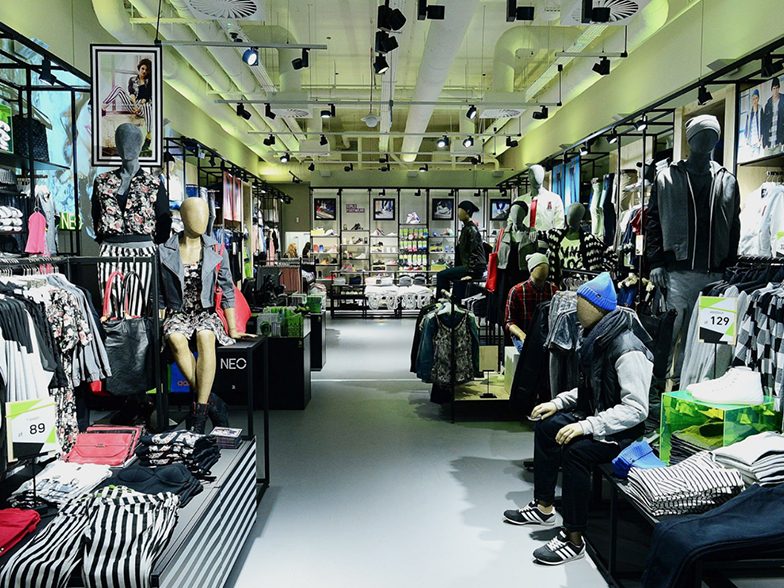 Total direct-to-consumer sales were only "up slightly" as the online gains barely offset the store closures amid the lockdowns. Sales still topped a forecast warning of a sales drop as much as 40 percent in the quarter.
While sales in Greater China were flat for the second quarter, reflecting double-digit growth in May and June, currency-neutral sales in the Asia-Pacific were down 16 percent in the second quarter. COVID-19 weighed on second-quarter sales developments most severely in Latin America, down 64 percent; and Emerging Markets, off 60 percent, but also had a significant negative impact in Europe with sales down 40 percent; North America, saw a 38 percent decline; and Russia/CIS, was down 34 percent.
Sales at Brand Adidas declined 33 percent in the second quarter, and Reebok revenues were down 42 percent reflecting the brand's higher exposure to the U.S. market. The better performance by the Adidas brand reflects greater exposure to the stabilizing China market versus Reebok.
Adidas said revenues started to improve again toward the end of the second quarter with 83 percent of Adidas stores operational at the end of June, albeit partly with reduced hours. While store traffic remains below prior-year levels, the company registered an increase in conversion rates as consumers that visit stores tend to have a clearer buying intent.
Gross margins in the quarter decreased 240 basis points to 51.0 percent, also better than expected. Increased promotional activity, as well as negative currency fluctuations, offset a more favorable channel and market mix including lower sourcing costs. In addition, an increase in inventory allowances had a negative impact on the gross profit development in a high double-digit-million euro amount.
Other operating expenses decreased 7 percent but expanded as a percent of sales 18.6 percentage points to 61.1 percent, reflecting the net sales decline. Marketing and point-of-sale expenses decreased 25 percent as accelerated digital marketing investments to support its e-commerce business were offset by savings from the cancellation of the Olympics, Euro 2020 and other events and sports leagues.
Operating overhead expenses increased 2 percent as an underlying decline was more than offset by increased logistics costs resulting from the strong e-commerce growth as well as coronavirus-related charges. The charges included higher bad debt allowances as well as an impairment of owned-retail stores and the Reebok trademark.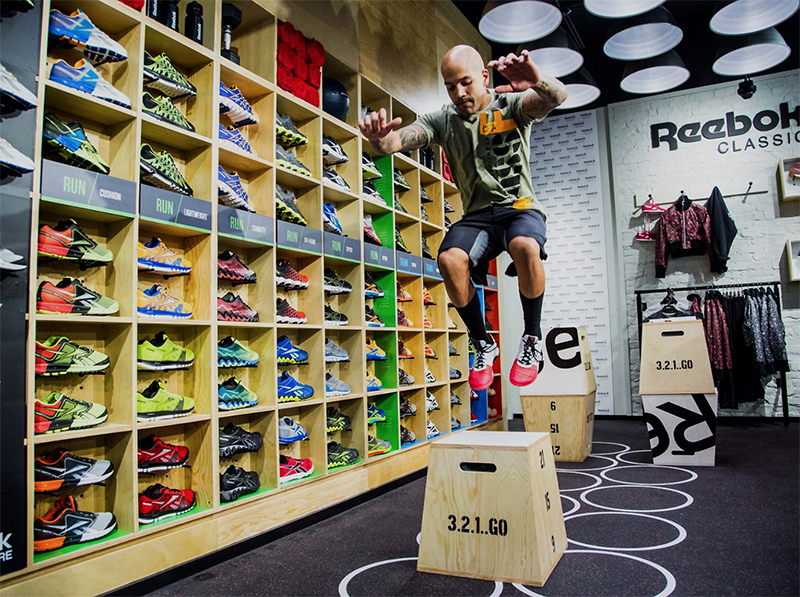 The operating loss came to €333 million against an operating profit of €643 million a year ago. In total, the loss reflected a negative €250 million in special items that mainly consisted of the increase in inventory and bad debt allowances as well as the impairment of retail stores and the Reebok trademark.
Adidas reported a net loss of €306 million in the period against income of €462 million a year ago.
Inventories were up 46 percent at the quarter's end due to lower-than-expected product sell-through caused by the broad-based store closures. Compared to the level as at March 31, inventories increased by 20 percent. The year-over-year increase in inventories was partly offset by a 33 percent decline in accounts receivable and a 22 percent increase in accounts payable.
Looking ahead, Adidas said the company's top line has continued to sequentially recover since the end of the second quarter, with global e-commerce revenues growing at a strong double-digit rate and the global store opening rate standing at 92 percent as of Thursday. At the same time, Adidas' revenue remains negatively impacted by ongoing disruptions to the retail landscape, particularly in U.S. states that are seeing a resurgence in COVID-19 cases as well as in Latin America. Reduced opening hours, as well as lower traffic due to social distancing guidelines in many markets, are also hindering top-line growth.
As a result, Adidas said its sales in the third quarter are expected to improve materially compared to the second quarter, yet remain below the prior-year level. Specifically, third-quarter revenues are forecasted to be down at a mid- to high-single-digit rate compared to the prior year. Adidas expects to post an operating profit between €600 million and €700 million reflecting an improvement of around €1 billion compared to the loss generated during the second quarter.
The anticipated sequential recovery in the third quarter assumes that the company's global store fleet will be operational throughout the quarter in the absence of major lockdowns with traffic in physical stores continuing to gradually improve.
Rorsted said, "From everything we know today, our recovery will continue in Q3. Where we are open for business, be it in physical stores or in the digital space, consumer demand for our products is high. This is a solid foundation to build on as the long-term growth prospects for the industry have become even more promising."
Photos courtesy Adidas