Fox Factory Holdings reported that sales declined 4.7 percent to $183.1 million in the second quarter ended July 3, versus sales of $192.1 million in the second quarter of 2019. The Specialty Sports Group experienced a 10 percent increase in sales compared to the comp period last year driven by high demand in both the OEM and aftermarket channels.
Sales for the Powered Vehicles Group reflected a 14.5 percent decrease compared to the second quarter of 2019 which Fox said was "primarily related to production shutdowns at certain OEM customers due to impacts from COVID-19." The effect of these production shutdowns was partially offset by a full quarter of sales from SCA Performance Holdings Inc. which Fox acquired in March 2020.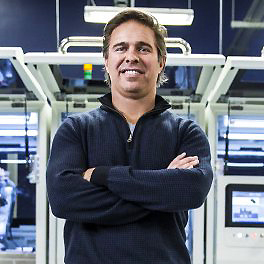 Company CEO Mike Dennison noted that it sees increased demand in the bike business across all product mixes and across the industry in general.
"I've used the word renaissance in the past, and it is a bit of a bike renaissance that we're experiencing," Dennison offered. "I think the demographic is changing. I think you're seeing new entrants into the sport, and we're also benefiting from the fact that there is just so much demand against the bikes that are available but that also pushes people into higher premium-level bikes that they may have been looking at lower-level bikes prior."
Dennison surmised that they see the benefit of gaining new entrants from both that trend and also from the demographics of people wanting to get outside. He said people are using their money that they would normally have spent for vacation and instead are buying bikes and getting out on dirt roads closer to home to enjoy the outdoors.
"So the question really becomes, does that sustain into the long-term future? I believe you will see some sustainability of this increased demographic out into the future. I think we have to wait and see what that looks like a year or two years from now, but we're absolutely happy to see the increased demand across the broader spectrum of people", he said.
Dennison also outlined the demographic of a typical Fox customer as one that is fairly affluent. "They're not at the low end of the range, and so you need somebody who has the financial wherewithal to be able to purchase them," he explained. "We have seen that expand into two different areas. One, younger riders who are new to the sport and experiencing the ability to get out and spend their money on a mountain bike versus spending money on something else. And, you're also seeing the older demographic, or who start small like me, who benefit from the e-bike migration and are allowed to go out and really do the sport in a way that you wouldn't be able to do on a traditional mountain bike, meaning I can climb hills I couldn't climb. I can go for longer rides. I can keep up with the younger guys. We're seeing it on both ends — both the younger folks and folks that thought they were out of the opportunity to be in the mountain biking space who are now getting back into it."
Gross margin was 32.8 percent of net sales in the second quarter, a 40 basis point increase from 32.4 percent in the prior-year period. Non-GAAP gross margin also increased by 40 basis points to 33.1 percent. The increase in gross margin was said to be primarily due to the SCA acquisition, better product and channel mix and improved supply chain efficiencies partially offset by higher factory related costs including incremental costs related to COVID-19.
Total operating expenses were $40.6 million, or 22.2 percent of sales, in the second quarter compared to $32.7 million, or 17 percent of sales, in the second quarter last year. The increase in operating expenses on a dollar basis was primarily due to the inclusion of SCA operating costs of $4.5 million, amortization expense of $3.7 million and acquisition-related compensation costs of $1.2 million partially offset by reductions in various other expenses. Non-GAAP operating expenses as a percentage of sales were 17.9 percent compared to 15.1 percent in the prior-year period.
Adjusted EBITDA was $33.7 million for the second quarter compared to $38.2 million in the year-ago quarter. Adjusted EBITDA margin was 18.4 percent compared to 19.9 percent in the second quarter of 2019. The lower EBITDA margin is primarily due to the impact from lower sales in some of Fox's legacy business lines as well as "incremental costs related to the COVID-19 pandemic, partially offset by the positive impact of SCA" on its results.
On a GAAP basis, net income attributable to Fox in Q2 was $12.6 million, or 32 cents per diluted share, compared to $22.9 million, or 59 cents per diluted share, in the prior-year period. Non-GAAP adjusted net income was $19.7 million, a decrease of approximately $6.9 million, compared to $26.6 million in the second quarter of last year. Non-GAAP adjusted earnings per diluted share for the 2020 second quarter were 50 cents compared to 68 cents in Q2 last year.
Fox ended the second quarter with cash on hand of $218 million. Accounts receivable was $87.7 million compared to $91.6 million on January 3, 2020. Inventory was $148.5 million compared to $128.5 million on January 3. Pre-paid and other current assets were $46.1 million compared to $17.9 million on January 3. Accounts payable was $64.9 million compared to $55.1 million on January 3. And, finally, total debt outstanding was $406.4 million compared to $68 million at 2019 fiscal year-end.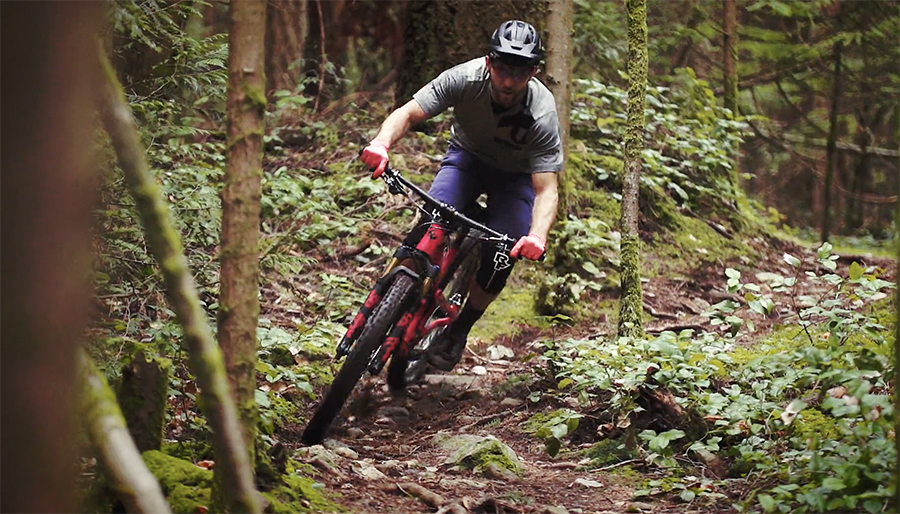 When asked about the backlog situation on a conference call with analysts, Dennison noted that in bikes, specifically, they see that demand coming across from its distributors, dealers and OEM partners.
"It's pretty consistent across the board, and it's pretty significant," said the CEO. "And, as I mentioned in the prepared remarks, that continues on into Q3. We're working hard to fulfill that demand, which is probably the bigger challenge of Q3 to make sure we can meet all the demand that's incremental and new in the quarter. So, we think that's good. That continues into Q4. It's too early to tell once you get past it, or into the holidays, what Q4 will deliver in terms of sell-through. We're all very aware of watching that and seeing what happens. I think it's positive to the end markets, and I think that will continue into 2021. But to what extent, we'll have to wait and see."
In discussing the supply chain in the bike business, Dennison said they are working hard to make be responsive to the increased demand.
"While I think we've got good controls in place, we're managing our supply chain very well where one part of a bike needs to get built and shipped. You're seeing some of that in the bike industry where folks are struggling to get bikes back onto the racks in the dealers. While it's not impacted us significantly as others, if it impacts others, it can have an impact on us indirectly. I think that's improving. It's coming in prettier on a day-by-day basis as people understand and recognize what's happening and responding to it. With our bigger customers and partners, it's probably less of an issue. If you're more of a boutique supplier of components or bikes, it's a bigger challenge because you don't have the purchasing leverage that the bigger guys do like us. So again, it's something that we're very cognizant of and we're watching, but it's not something that has a dramatic impact on what we're looking at for Q3."
When asked about their equity raise in June — read SGB's coverage here — Dennison said it was a function of the markets becoming available for them to take that kind of action and put Fox back on an offensive position.
"When we think about equity, we think about having the ability to turn from defense in the middle of the pandemic to offense as we come out of it and to look at companies that are a good fit for us from an acquisition perspective and fit the criteria of the business we run," he explained. "First and foremost, having a strong balance sheet gives us that ability for offense, but it does allow us to have a strong liquidity position should the pandemic continue into 2021 and beyond. It's a little bit of offense and a little bit of defense. But, fundamentally, their use of cash is organic growth, inorganic growth and then managing their balance sheet."
Newly minted CFO Scott Humphrey added that the equity raise, in conjunction with the amendment on their credit agreement, "also adds to that strong liquidity position for either of what Mike is talking about — either to go out on offense or to play defense if the pandemic extends longer than we hope."
"For the second half of 2020 and heading into 2021, we believe Fox is well-positioned with our diversified bike and Powered Vehicle businesses to support a growing customer base of enthusiasts that use our products to make their lives safe, enjoyable and active," summarized Dennison. "Our second-quarter results demonstrate the strength of our agile operating network, the resilience of our people, the power of the Fox brand, and our performance-defining ride dynamics products. We believe these core competencies, when combined with the strength of our valued OEM partners, will continue to be competitive advantages in the market as we move forward."
Photos courtesy Fox Factory