By Thomas J. Ryan
Capitalizing as people spend time outdoors during the pandemic, Yeti Inc. reported earnings and sales in the second quarter that handily topped Wall Street targets.
Net income increased 50.9 percent to $33.5 million, or 38 cents a share. On an adjusted basis, earnings rose 39.6 percent to $35.6 million, or 41 cents a share, well above Wall Street's consensus target of 15 cents.
Net sales increased 6.6 percent to $246.9 million. Revenue was seen slipping 18 percent to $191 million.
"We were incredibly pleased to see the resilience of demand for Yeti through this unprecedented period driven by people's interest in being outside, be it near home or in the backyard," said Matt Reintjes, president and CEO, on a conference call with analysts. "Yeti's product performance, durability and versatility are key as customers rely on, and invest in, brands that help them enjoy outdoor activities."
He said sales declined in the high-20s in April primarily driven by COVID-19's initial impact on its wholesale and corporate sales businesses. The pickup in May and June reflected strong sustained e-commerce growth, improving wholesale sales as stores reopened, rebounding corporate sales, and successful execution of Mother's Day and Father's Day campaigns.
"We were particularly pleased to see both our U.S. wholesale and corporate sales businesses return to growth in June, significant feats given the impact felt on these businesses at the beginning of the quarter," said Reintjes.
Yeti also generated a 550 basis point improvement in gross margins for the period benefiting from the ongoing mix shift to e-commerce, strong price point integrity as well as continued product cost improvements. Overall, adjusted operating margins expanded 300 basis points absorbing the cost of servicing its e-commerce business and benefiting from cost management efforts outlined during the first quarter as the pandemic emerged.
Said Reintjes, "With our improving operating performance, we also repaid the $50 million we drew down on our revolver last quarter underscoring the financial strength of our business."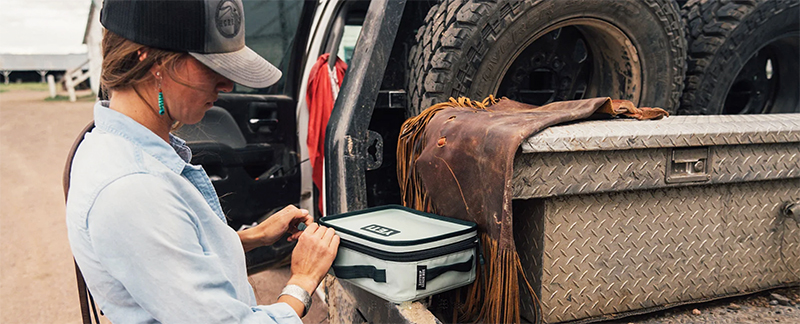 Direct-to-consumer (DTC) channel sales in the quarter jumped 61.2 percent to $133.0 million, reaching 54 percent of total sales in the period. The gains were driven by both Coolers & Equipment and Drinkware. The increase was primarily due to a surge in demand for outdoor recreation and leisure lifestyle products as COVID-19 significantly impacted consumers' views toward how they spend their time outdoors as well as more consumers shopping online while sheltering at home.
The DTC gains reflected triple-digit Yeti.com growth throughout the quarter, strong Amazon marketplace growth after a disruptive April, sequential monthly improvements in its corporate sales business, a recovery in its non-U.S. e-commerce business, and the reopening of Yeti stores late in the quarter. On Yeti.com, strong traffic and conversion were seen with a healthy balance of new and existing customers visiting the site. Said Reintjes, "Importantly, the triple-digit growth trajectory in this channel held true as our wholesale partners steadily reopened throughout the quarter."
Wholesale channel sales decreased 23.7 percent to $113.9 million, driven by both Drinkware and Coolers & Equipment. Sales turned positive at the end of the second quarter but were unable to offset the sharp decline seen in April.
"We have seen our partners in this channel adapt with nimbleness and grit," said Reintjes of the wholesale channel. "We saw growth with our dealers that were deemed essential and remained open through the quarter to support local communities. We also saw our large national partners quickly implement their own Omni-capabilities, including curbside service which shifted to a mainstay retail offering."
Drinkware sales decreased 2.3 percent to $114.3 million, driven by significant demand in the DTC channel that was more than offset by a decline in the wholesale channel. Coolers & Equipment sales increased 17.9  percent to $128.6 million, driven by growth in soft coolers, hard coolers and outdoor living products.
Reintjes noted that the next -generation Roadie 24 hard cooler was launched and has performed ahead of expectations even before marketing support, joining its line-up of hard and soft coolers seeing a "strong and consistent performance" through the quarter. Particular models called out in media outlet reviews included the Hopper Flip 12, Tundra Haul and V Series. The new Trailhead Camp Chair saw strong early demand.
Drinkware's modest decline reflected the early quarter disruption of wholesale and corporate sales. However, category demand remained "very robust" in Yeti's own e-commerce channel and overall results were strong in May and June. The new Colster Slim Can "has been a great early success for us," added Reintjes.
The Elements colorway drinkware collection was introduced late in the quarter as well as the Rambler 10-ounce tumbler with a caffeine and cocktail campaign. New colors, including sagebrush green on its  hard and soft coolers and Northwoods green on select drinkware items were recently introduced.
International sales declined due to Canada, which saw a "much more conservative and restrictive reopening cadence" than other countries. Canada wholesale was down nearly 70 percent in the quarter. Yeti.com's Canadian site significantly outperformed expectations. Australia "had a phenomenal performance," supported by both wholesale and e-commerce. Reintjes said the brand is "excited to begin accelerating" growth in the U.K. and Europe, where it entered with a digital platform last year and is starting to recruit wholesale partners.
On the outreach front, original digital content included Midnight Hour, a three-part film series hosted by Academy Award winning singer songwriter Ryan Bingham that profiled three fellow singers, Jack Johnson, Margo Price and Terry Allen. The film series became Rolling Stone magazine's first live Instagram virtual event
For National BBQ month in May, Yeti partnered with several of its culinary ambassadors to share cooking tips. A Heath Riles' baby back ribs episode garnered the most views of any Yeti Instagram video to date, with nearly 190,000 views.
A multi-pronged strategy touting gift ideas, including Yeti's customization capabilities, drove nearly 400 million earned media impressions for Mother's Day, up from 100 million last year; and over 900 million for Father's Day, up from 500 million last year. The new Major League Baseball customization program began in mid-July while another campaign supported roadies out of work with concerts canceled.
Gross margins improved to 55.7 percent from 50.2 percent. The improvement was primarily driven by a favorable shift in its channel mix led by an increase in DTC channel net sales, product cost improvements, particularly in its Drinkware category, decreased tariffs, and lower inbound freight, partially offset by an unfavorable impact due to increased inventory reserves.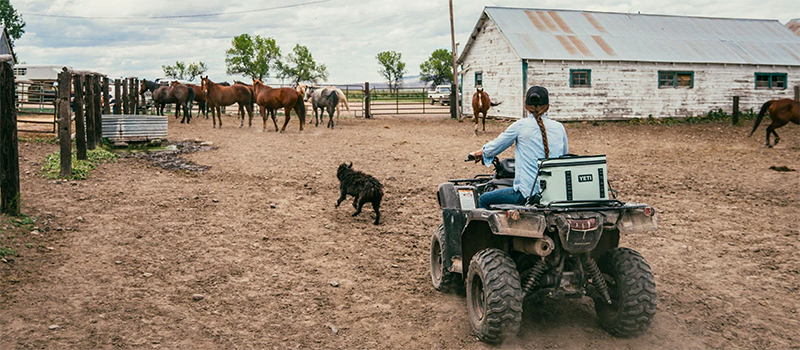 SG&A expenses increased 11.9 percent to $91.0 million and grew as a percent of sales to 36.8 percent from 35.1 percent a year ago. The increase of SG&A as a percentage of net sales was primarily driven by an increase of approximately 380 basis points in variable expenses driven by its faster-growing DTC channel which grew to 54 percent of net sales during the period. Non-variable expenses leveraged 205 basis points primarily resulting from decreased professional fees, lower non-cash stock-based compensation expense, lower marketing expenses and COVID-19 related savings, including lower travel expenses and other cost savings initiatives, partially offset by higher fixed selling expenses.
Operating income increased 32.9 percent to $46.5 million. Adjusted operating income increased 25.5 percent to $49.3 million. Adjusted EBITDA increased 24.2 percent to $57.9 million.
Inventory decreased 23.5 percent to $138.8 million. Yeti said that while its supply chain remained resilient during the quarter, inventory levels decreased significantly as a result of reduced purchase orders early in the second quarter to align with demand forecasts at the time and to provide enhanced financial flexibility in the midst of COVID-19 coupled with the unplanned nature of the surge in demand in DTC net sales. Paul Carbone, CFO, said, "We began to work with our suppliers to chase inventory mid-quarter, a process which we expect will continue throughout the third quarter."
At the end of the second quarter, Yeti said it had no outstanding borrowings and $150 million available for borrowing under its revolving credit facility. Yeti's ratio of net debt to adjusted EBITDA for the trailing twelve months was 0.9 times at the end of the second quarter of 2020 compared to 1.7 times at the end of the same period last year.
Looking ahead, Carbone said that barring "the potential impact of another significant disruption, Yeti sees the opportunity to return to its long-term sales target range of 10-to-15 percent growth for the balance of the year.
Photos courtesy Yeti Sagebrush Collection