At CNBC's Evolve Global Summit, Adidas CEO Kasper Rorsted said he expects the fashion industry will be forced to improve its sustainability practices as it faces increased scrutiny over its poor record. However, he believes many companies still aren't making enough of a commitment.
"We see sustainability being an integral part of our business model. And that's where companies are struggling," said Rorsted. "They try to execute sustainability through donations. What we've done is we've built products for the last almost seven years with a high content of either reusable materials or reusable plastic and resold it. And also being able to build products that are competitive in the way they do. And we've been very keen on setting aggressive targets."
He added, "But, the most profound difference for us is that we were making it an integral part of our business model and, if we succeed in sustainability, or when, we also succeed as a business."
The conversation with CNBC's Sara Eisen came as Adidas, this past February, set new aggressive sustainability goals, including commitments to use recycled polyester in all products by 2024, reducing its carbon footprint by 30 percent by 2030 and becoming climate-neutral across all production by 2050.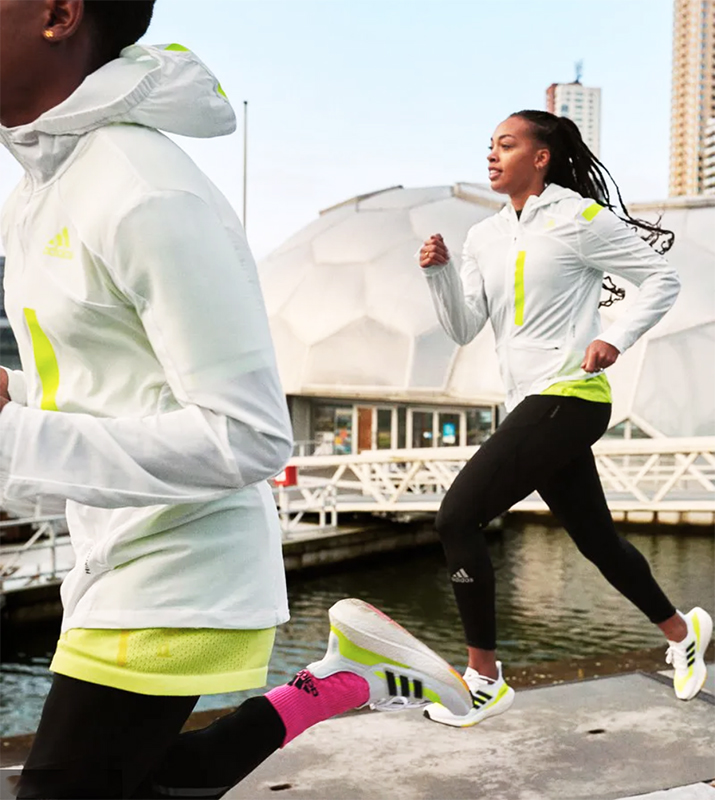 Adidas has characterized its sustainability plan as a "three-loop strategy," involving partner Parley for Oceans and promoting a sustainable lifestyle among customers.
Asked about the most challenging hurdles in reaching its sustainability goals, Rorsted said such efforts face different challenges at different stages.
"If you take the first recyclable shoe made out of ocean plastic, when we announced this shoe, of course, from a price point, it was not very competitive because the costs were very high," he said. "So, first, it was a costing issue, then you had a scaling issue around it, which you always do around your new products if you take this, which was made to be remade, where we completely recycle all the elements of a shoe and build a new shoe on it. So, you have technology elements, challenges, cost challenges at every given stage. And then aggressive targets. And that is a challenge in itself. But I think many challenges lie around innovation and getting the right costing into place where it makes it a competitive offer. Because in the beginning, it will never be."
He said that Adidas conducted a recent survey that showed 70 percent of the brand's consumers prefer to buy sustainable products; however, Rorsted said it's still important to offer consumers a choice.
He noted that Adidas recently introduced its first fully-recycled Stan Smith model featuring mushroom leather but still offers traditional leather Stan Smith models.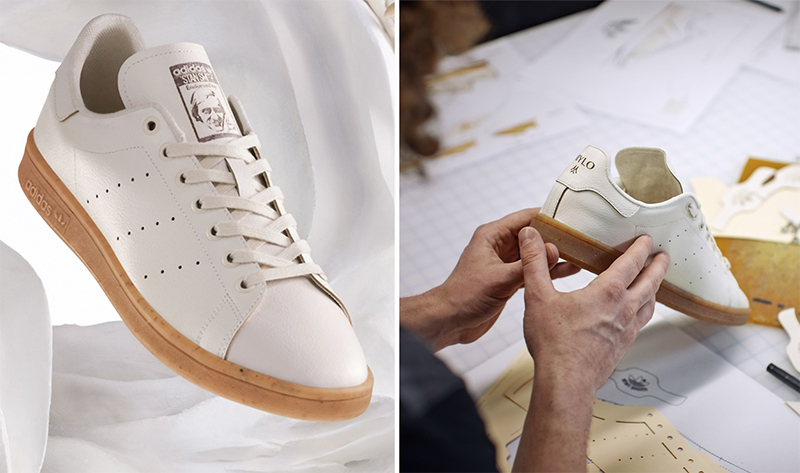 "Over time, consumers will want it, and I think you need the choice of both right now, and that's what we're giving," said Rorsted. "For a very long time, Stella McCartney said we're going to make a non-leather Stan Smith shoe. And that's what we brought into the market. And, over time, that will happen, but we need to give the consumer the choice of both. And as long as we can deliver a product that doesn't compromise on performance or price to the consumer, eventually, the consumer will be very open."
He said consumers shouldn't expect to pay more for a non-leather Stan Smith shoe.
"We believe that it has to be our problem to develop the underlying technology to make sure that we don't overcharge," said Rorsted. "And we've also seen that. While they say they're willing to pay for sustainability, consumers eventually want to pay the same for sustainable products on unsustainable products. They're putting the burden on our side and, of course, we're putting a lot of effort into new technologies, new manufacturing and ways to make sure that, over time, we get the cost down."
He said Adidas faced the same cost challenges with the ocean plastic Parley shoe introduced in 2015. Rorsted said, "Today, we're making pretty much the same margin on this one as on a normal shoe. That was not the case in 2015. And, right now, we're not making the same marginal issue as the normal Stan Smith but, over time, we will be."
Adidas also earned headlines recently for its collaboration with Allbirds to create Futurecraft.Footprint, a sneaker with no carbon footprint. The model has a carbon footprint per pair of 2.94 kg of CO2 equivalent emissions (CO2e), a measure that factors in other greenhouse gases, including methane, for a more holistic tally of a product's climate impact.
Rorsted said the unique partnership was driven by the need to share knowledge and expertise to drive down costs. He said, "For us, the cost is more important than the competitive aspect. That's where you see an awkward partner and coming together, but, for us, succeeding in sustainability is more important than competing with each other."
Asked if Adidas believes they are ahead of their competition, including Nike, on sustainability, Rorsted said that possibly due to stronger regulations in the area, European companies, in general, he believes they're ahead of many other regions in sustainability. He said Adidas had been increasingly amplifying sustainability over the last two decades.
"We see ourselves as a leader in sustainability," Rorsted said, "But we welcome everyone that's taking a step forward, and that's why we're also making collaborations…even with competitors of ours. We believe that we have a leadership position in this. I don't see anybody having this kind of shoe or fully recyclable product coming out or with the relationship we have with Stella on fully recyclable hoodies. I do think that we have a lead in it."
Photos courtesy AP, Adidas