Acushnet Holdings reported fourth-quarter sales grew 14.2 percent, led by strength in the Titleist golf clubs range. The company predicted robust growth for most of its businesses in 2021 as its rides golf's resurgence in the wake of the pandemic.
On a conference call with analysts, David Maher, Acushnet's president and CEO, noted that more than 500 million rounds of golf were played in the U.S. in 2020, 60 million more rounds than 2019, and the highest annual totals since 2002.
"The game and industry are in good shape, golfer engagement is strong, and trade inventories are generally healthy and, in some cases, low," said Maher. "Against this backdrop, each of our businesses brings great momentum into 2021."
In the fourth quarter ended December 31, sales reached $420.5 million, up 14.2 percent year-over-year and ahead 11.9 percent on the currency-neutral basis.
Net income attributable to Acushnet in the quarter climbed 20.7 percent to $21.6 million, or 29 cents a share. Adjusted EBITDA was $48.1 million, up 8.1 percent year-over-year. The net earnings gains were helped by a decrease in income tax expense, which was partially offset by an increase in other expenses.
Among categories, sales of Titleist golf balls grew 3.1 percent (1.4 percent increase on a constant-currency basis) to $119.3 million. The gains were primarily driven by a higher sales volume of its performance models and sales from PG Golf, offset by a lower sales volume of Titleist's Pro V1, Pro V1x and AVX golf balls which, despite continued strong demand, were constrained by availability largely as a result of lost production from the more than the two-month shutdown of U.S.-based golf ball manufacturing facilities in its second quarter.

Said Maher, "Our team did good work balancing the opportunity to satisfy strong at-once demand with the need to convert production to our new Pro V1 models to support their January global launch."
Sales of Titleist golf clubs climbed 20.8 percent (18.4 percent increase on a constant-currency basis) to $132.0 million. The improvement was primarily driven by a higher sales volume of metals resulting from Titleist's TSi drivers and TSi fairways launched in the fourth quarter, partially offset by lower sales volumes of irons in its second model year.
Since its November launch, Maher said the TSi line has become the most played driver on the PGA Tour. He added, "Demand for all Titleist club categories is strong, and our supply chain is holding up well, although lead times are running longer than normal given COVID-19-related production modifications and tight component availability."
Titleist golf gear revenues in the quarter increased 24.8 percent (22.6 percent increase on a constant-currency basis) to $29.2 million, primarily driven by sales volume increases in golf bags, golf gloves, headwear and higher average selling prices in golf bags.
Sales of FootJoy golf wear climbed 19.3 percent (17.0 percent increase on a constant-currency basis) to $100.6 million, primarily driven by higher average selling prices in apparel and sales volume increases in gloves and footwear in the U.S. Maher said, "FootJoy brings great brand and product momentum into 2021."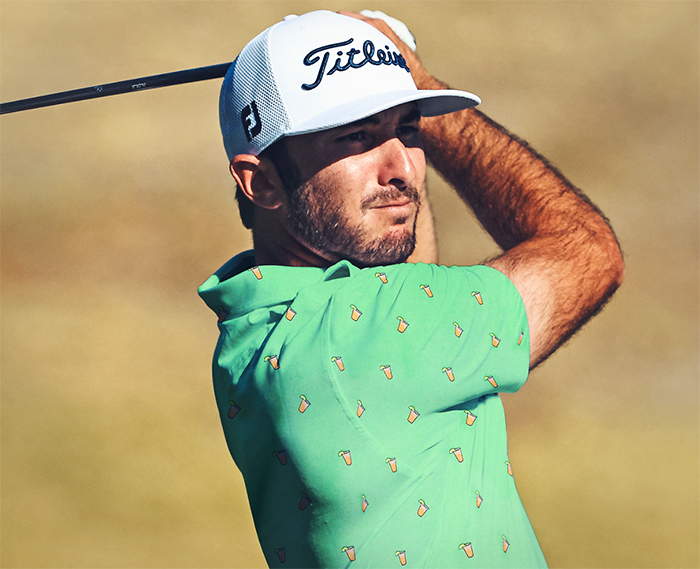 On a geographic basis, sales in the U.S. increased 16.1 percent in the quarter. The increase was due to an increase of $14.0 million in Titleist golf clubs, an increase of $8.8 million in FootJoy golf wear, an increase of $5.3 million in Titleist golf gear, and an increase of $1.5 million in Titleist golf balls – all driven by a significant increase in rounds of play and related demand for golf-related products.
Net sales in regions outside the U.S. increased 12.3 percent, up 7.9 percent on a constant-currency basis. In Korea, the double-digit increase was primarily driven by increased sales in products not allocated to one of its reportable segments and FootJoy golf wear, partially offset by a decrease in Titleist golf clubs. In the Rest of the World, the increase in sales was driven by increased sales across all segments.
In EMEA, the decrease in sales was primarily due to decreased sales in KJUS. Golf participation is similar to the U.S., but the region faces COVID-19 and Brexit-related challenges.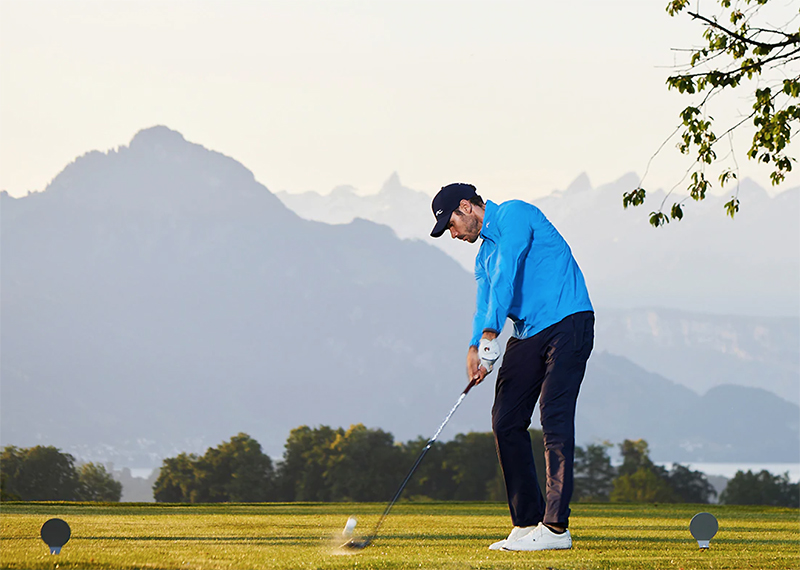 Net sales in Japan stabilized and were relatively flat, with an increase in Titleist golf clubs offset by decreases in Titleist golf balls and products not allocated to one of its reportable segments.
For the full year, sales of $1.61 billion were down 4.1 percent year-over-year on a reported basis and off 4.2 percent on a currency-neutral basis. Acushnet's e-commerce sites recovered from early-season disruptions and closures and finished up about 50 percent for the year.
Net income in the year reached $96.0 million, down 20.7 percent year-over-year. Full-year adjusted EBITDA of $233.2 million, down 2.9 percent.
Given the business' underlying strength, Acushnet's board approved a 6.5 percent increase in its dividend.
Maher announced two new projects to support growth.
The first is a five-year $120 million capital investment in its golf ball operations infrastructure and precision manufacturing capabilities. Roughly $35 million of the commitment will focus on sustaining ongoing operations, and the remaining $85 million will focus on innovative technologies and operational enhancements. The majority of the spending will focus on its New Bedford-based ball plants two and three and custom golf ball facility. The upgrades are expected to improve the speed and efficiency of Titleist golf ball operations and build capacity behind its Pro V1 and Tour Speed urethane-covered models. New technologies will also arrive to support custom ball capabilities and emerging imprinting opportunities.
The second project, commenced in late 2020, is establishing a new third-party North American distribution center located in Indianapolis, IN. The center will consolidate many warehousing and distribution functions, starting with FootJoy and then Titleist gear products, which have historically been warehoused and fulfilled from its East and West Coast centers.
Over time, most e-commerce activities will be fulfilled from the new facility, and embroidery capabilities will be added to support custom apparel and gear. Stock golf balls will also be stored at the facility and its East and West Coast facilities as a hedge against unanticipated shutdowns such as those experienced in 2020. Said Maher, "This initiative is intended to immediately enhance the end-user experience by reducing lead times and distribution costs for both our trade partners and consumers while generating cost savings for Acushnet over the long term."
Looking ahead, Maher said Acushnet's product development engines "remained in high gear last year and as you will see new products are the foundation of our outlook and expectations for 2021."
Last month, Titlelist launched the Titleist's Pro V1 and Titleist's Pro V1x ball models and are seeing a 'positive early market response." He added, "Titleist golf balls are used by approximately 75 percent of players across worldwide tours, and our new Pro V1 and Pro V1x represent our next chapter of performance, quality and innovation."
Titlelist golf ball plants are currently operating three shifts to catch up to demand and its Pro V1 models are on trade allocation, which is expected to continue for the coming months.
Titlelist golf clubs are expected to continue to benefit from the early success of the
TSi drivers and fairways. This week, Titlelist is launching complimentary TSi1 and TSi4 drivers, along with new TSi hybrids.
The 2021 Titlelist gear line has been well received by trade partners and the line's supply chain is in good shape. Maher said, "We are confident in our ability to satisfy first quarter demand and stock golf shops for the upcoming season. We're also anticipating that Q2 availability may be challenged by supply chain uncertainties."
FootJoy's momentum is expected to continue into 2021 with strong demand being seen for its new Stratos and HyperFlex footwear models. Maher said, "The FJ design team is on a great roll and we expect to benefit from the good work as the footwear and apparel category stabilizes over the next 12 to 24 months."[
KJUS had a "mixed" performance in 2020 with golf and lifestyle posting gains, but not enough to offset pandemic-related weakness in ski, especially in Europe. KJUS is expected to stay on its growth trajectory in golf in 2021 and benefit from a broader ski recovery beginning in 2022.
Photos courtesy Acushnet, Titleist, FootJoy, KJUS