Wolverine World Wide Inc. reported its fourth straight quarter of double-digit declines in sales but predicted a strong recovery in 2021 with the help of its investments in digital and direct-to-consumer (DTC) e-commerce. Sales for 2021 are forecast to grow in the range of 22 percent to 26 percent, with a return to double-digit growth expected for Saucony, Merrell and Wolverine in the first quarter.
In the fourth quarter ended January 2, sales reached $509.6 million, down 16.1 percent year-over-year. Wolverine said sales were significantly better than the company expected. Wall Street's consensus estimate had been $479 million.
Wolverine Michigan Group's sales fell 17.3 percent on a reported basis (17.3 percent currency-neutral) to $298.5 million. The Michigan Group includes Bates, Cat Footwear, Chaco, Harley-Davidson Footwear, Hush Puppies, HyTest, Merrell, and Wolverine.
Wolverine Boston Group's sales were down 16.1 percent on a reported basis (15.6 percent currency-neutral) to $197.6 million. Wolverine Boston Group includes Keds, Saucony and Sperry Top-Sider.
E-commerce Jumps 32 Percent In Q4
E-commerce was again a standout, expanding 32 percent in the quarter. As expected, the overall quarterly revenue results were impacted by about $85 million due to lower sales to third party international distributors related to high spring carryover inventory, a planned shift in the timing of several key Saucony launches and lean inventory for some of the company's stronger selling product collections across its portfolio.
Among regions, North America was the strongest, led by high-single-digit growth from Saucony and Merrell. EMEA, Latin America and Asia Pacific were impacted by the carryover inventory adjustment and were down in the 30 percent to 40 percent range.
The company reported a loss of $222.7 million, or $2.10 a share, after recording a $222 million non-cash impairment charge related to the Sperry trade name.
"The global pandemic continues to have a pronounced impact on consumer soft goods, including the casual footwear market and has put pressure on many of Sperry's key retail customers," said Mike Stornant, SVP and chief financial officer, on a conference call with analysts. "These were the main considerations in evaluating the potential impairment during the quarter. Our outlook for Sperry remains bright. Consumers and our retail partners share a strong affinity for the brand with its authenticity, deep heritage and brand values. We expect Sperry will return to double-digit growth in 2021."
Adjusted EPS was 21 cents per share, on a constant-currency basis, 22 cents, down from 59 cents a year ago. Results topped Wall Street's consensus estimate had been 17 cents.
Reported gross margin was 40.1 percent, compared to 37.8 percent in the prior year. Adjusted gross margin was 41.4 percent against 37.8 percent in the prior year.
Saucony Expected To Expand 50 Percent In Q1 
Elaborating on its biggest brand's performance, Blake Krueger, chairman and CEO, said Saucony grew mid-single-digits in the fourth quarter despite the shifts of several launches. Krueger said, "We expect the brand to accelerate to the growth of about 50 percent in Q1 and deliver very strong increases and continued momentum throughout 2021."
Saucony.com grew over 65 percent in the quarter, and the brand expanded its operating margin in the channel by more than 800 basis points. Asia Pacific also grew for Saucony with a new China partnership gaining traction with 32 stores open at year-end.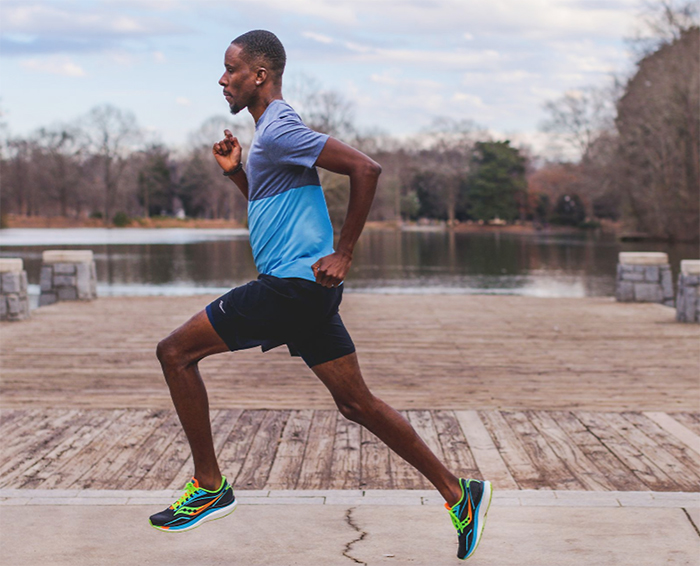 Krueger said a continued strong response to the Endorphin series drove double-digit growth in the road running category. Saucony's Originals lifestyle business also delivered growth. For 2021, new launches among its biggest franchise, including the Kinvara, Guide, Peregrine and Ride, along with expansions for the Endorphin series, are planned for the first half. The brand's Speedroll and PwrRun midsole technologies will be further advanced. The Originals business will continue to build on its strong foothold in Italy's fashion circles and expand further into key markets, including China, the U.S. and greater Europe. Said Krueger, "We anticipate a fast start to a big year for Saucony."
Merrell Sees Strength In Cold Weather Boots
Merrell's revenues were down low double-digits in the fourth quarter, primarily due to the right-sizing of inventory for some international partners. Sales still exceeded expectations. High-single digit growth was seen in North America, with merrell.com up over 60 percent, thanks to over 70 percent growth in new consumer acquisitions. Merrell's stores were down mid-single-digits in Q4, ahead of expectations in the face of significant traffic declines related to the pandemic.
In Q4, the Moab collection, with Antora and Moab2, were among the top-selling styles. Cold weather boots "contributing meaningfully to Merrell's Q4 performance as well, delivering growth of over 40 percent," said Krueger.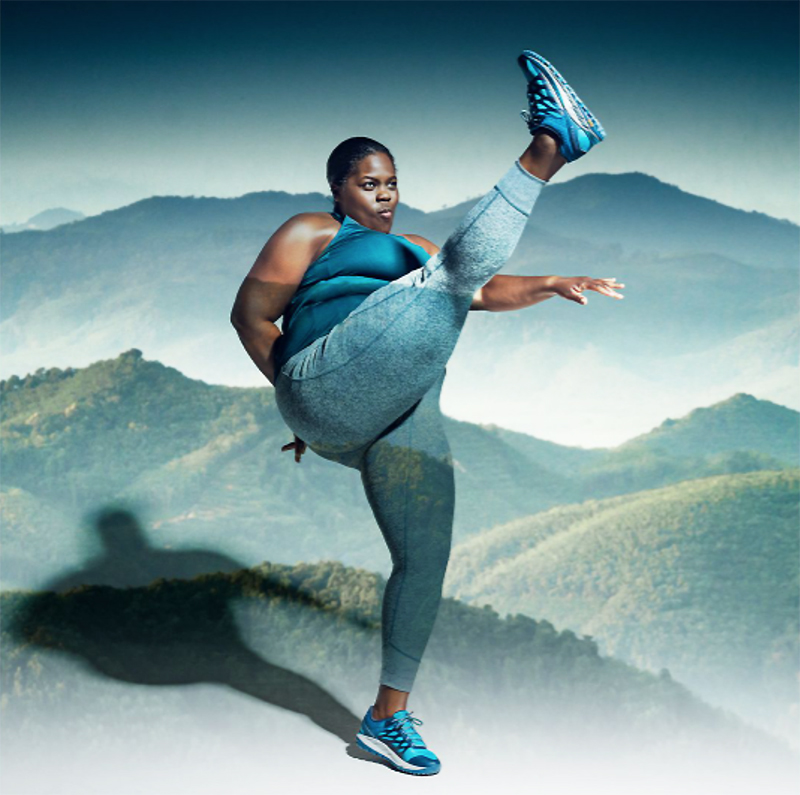 For 2021, Merrell marks its 40th Anniversary, and a Future 40 campaign is expected to drive brand heat to support several introductions across its biggest franchises. Launches include the Moab Flight, a lighter, faster and more athletic style, in Q1. Merrell will launch two winter hikers that feel like sneakers under the Moab range in the back half. With the Jungle Moc range, new colors and materials are planned for the Hydro Moc and Hut Moc are expected to further capitalize on the easy-on, easy-off slip-on trend.
Sperry's Q4 Revenues Decline 20 Percent
Sperry's Q4 revenues were down just over 20 percent in the fourth quarter, a significant sequential improvement versus the prior two quarters. Boots helped deliver better than expected revenue in the U.S. wholesale channel with diversified silhouettes and new colors for women and an expansion into men's. Said Krueger, "Sperry's full-price business mix has been very strong, especially in boots, contributing to nearly 500 basis points of gross margin expansion for the brand in Q4."
Promising launches planned for Sperry include the March introduction of the Float collection, a boat shoe version. The launch will represent one of Sperry's most significant in years. Collaborations with John Legend, Rebecca Minkoff, the Outer Banks Netflix series, and Good Humor ice cream are expected to prop up sales this year.
For the year, Wolverine's companywide reported revenue was $1.79 billion, down 21.2 percent versus the prior year on a reported and constant-currency basis. Owned e-commerce reported revenue grew 49.9 percent versus the previous year. The reported diluted loss per share was $1.70, including the impact of the Sperry impairment charge. Adjusted EPS was 93 cents and, on a constant-currency basis, was 95 cents compared to $2.25 in the prior year.
Significant Growth Planned For DTC E-Commerce
Brendan Hoffman, president, elaborated on the company's progress by prioritizing global DTC e-commerce and accelerating its largest brands' growth.
Hoffman said Wolverine continues to see a "significant runway ahead" in its digital businesses. Investments are being made in digital leadership, and the majority of marketing investments are being shifted to digital. Enhanced digital content is being developed and optimized to increase conversion, including focusing on mobile through the launch of mobile apps for its brands, beginning with Merrill later this spring.
Hoffman said this positions Wolverine to achieve its aggressive target of $500 million of digital revenue in 2021. Combined sales in its own DTC channels and third-party international distributor partner channels accounted for roughly one-third of revenue in 2020, and that's expected to approach 40 percent in 2021.
Said Hoffman, "The expansion of this control distribution will help us to accelerate the go-to-market process, implement successful agile testing skills, improve our demand planning and ultimately develop more trend-right products on a continuous basis. In a current digital landscape, we are fortunate to be brand owners with direct control of our destiny."
Among brands, Saucony and Merrell are expected to account for nearly half of the company's revenue in 2021. Hoffman said, "Saucony's momentum is accelerating, and we believe that brand is poised to maximize big opportunities in the fast-growing running and lifestyle sneaker categories."
Merrell is expected to grow by approximately 20 percent in Q1, with "even stronger growth" expected in Q2 and beyond. Hoffman said, "Merrell is anchored in the outdoors and leads the growing U.S. hiking market where it is gaining share and expanding its retail distribution. The brand has also established a solid foothold with easy-on-off silhouettes within the lifestyle category. Merrell's own e-commerce business is the largest in the portfolio, and we anticipate it will contribute the most dollar growth in 2021."
Hoffman said the Wolverine brand continues to lead the "very healthy U.S. work boot category" and has captured over 30 percent market share of the work boot portfolio. Sales for the Wolverine brand are expected to grow approximately 20 percent in Q1, driven by new technology launched this past year with new product launches and collaborations that will drive growth throughout the year.
Sperry is expected to return to growth in Q1 and see "strong double-digit growth" overall in 2021.
Inventories were down 30.2 percent at year-end as Wolverine ended with a lean inventory position, particularly in specific categories. Stornant said Wolverine's global supply chain had made the necessary adjustments to support significant growth in the first quarter and continue to improve the balance of 2021. Stornant added, "Our current backlog position, coupled with the strength of our global DTC businesses, give us valuable insight and confidence to invest in at least $100 million of incremental inventory this year to support growth."
Return To Double-Digit Growth Projected for 2021
For 2021, momentum, particularly in performance athletic, outdoor and work categories, is expected to accelerate growth with Saucony and Merrell leading the way. Also promising is the acceleration in global DTC e-commerce growth to over 60 percent so far this year from 32 percent in Q4.
Revenue for 2020 is expected in the range of $2.19 billion to $2.25 billion, representing a growth of 22 percent to 26 percent. The results approach 2019 revenue levels at the high-end of the range.
Gross margins are expected to be at least 43 percent despite increased freight and logistics costs expected to continue to be a headwind in 2021. Adjusted gross margin was 41.5 percent in 2020. The company's cost structure is expected to reflect the significant growth in DTC e-commerce, higher than usual incentive compensation costs and an increased pension expense of $5 million. The adjusted operating margin is projected to be 11.5 percent against 7.5 percent on an adjusted basis in 2020. EPS is expected in the range of $1.75 to $1.90.
Photos courtesy Wolverine, Saucony, Merrell