By Thomas J. Ryan
Compass Diversified Holdings said it's 5.11, Velocity Outdoor and Liberty Safe businesses all exceeded expectations to lead to better-than-expected performance in the second quarter. Momentum in those business units helped offset softness at newly-acquired Marucci Sports as well as its non-sports businesses.
Velocity Outdoors Q2 Revenues Jump 59.5 Percent
The top performer by far was the Velocity Outdoors segment which includes Crosman and Benjamin Airguns, CenterPoint Archery and Optics, LaserMax, and GameFace Airsoft.  Revenues grew 59.5 percent to $47.2 million from $29.6 million a year ago.
EBITDA for the segment improved 104 percent and overall operating earnings reached $4.0 million against a loss of $74,000 a year ago.
On a conference call with analysts, Pat Maciariello, COO, said Velocity Outdoors' performance was "much better" than expected, as demand for all products increased dramatically, driven by a broad trend towards increased outdoor activities.
Said Maciariello of the segment, "While the rapid surge in end-market demand has placed significant stress on the supply chain and internal production capacity, management and the company's employees have performed admirably and rising to the challenge. Currently, retail channels are low on inventory, and we are working diligently to increase production in order to both meet end-market demand and keep our wholesale partners in stock with adequate inventory levels."
Liberty Safe's EBITDA Vaults 80 Percent
Liberty Safe was the only other consumer business unit to show revenue gains, climbing 18.5 percent to $24.4 million. EBITDA was up 80 percent in the quarter while operating income doubled to $3.4 million from $1.67 million.
Maciariello said the gun safe manufacturer continues to benefit from securing distribution with a large farm and fleet of customers in the third quarter of last year. In the upcoming third quarter, Liberty will be comping against the initial load in the account, but Maciariello noted that overall demand remains healthy with firearm purchases seeing a spike in the marketplace.
"Despite this difficult comparison, end-market demand remains robust, and most of Liberty's production capacity is booked through the end of the third quarter," said Maciariello. "Additionally, end-market demand online at retailers remains strong for Liberty's product driven by the current elevated levels of uncertainty."
5.11 Sees Recovery In June
5.11, by far its largest branded consumer business, saw sales decline 5.6 percent in the quarter to $87.6 million. EBITDA was down 3 percent, and operating income was down 7.3 percent to $4.7 million.
Maciariello said 5.11 closed its retail stores in April and upon reopening has been working under modified hours. Additionally, the professional side of 5.11's business that supports law enforcement, first responders and tactical operators experienced reduced orders in the quarter as first responders were focused on securing products most necessary for fighting COVID-19.
Orders on the professional side started recovering in June, and bookings have been accelerating in July. Despite the weakness on the professional side, the consumer portion of the business continues to perform significantly ahead of expectations. During the second quarter, 5.11's same-store sales, which include e-commerce, grew 10.5 percent, an acceleration from 7.5 percent same-store sales growth in the first quarter of 2020.
Said Maciariello, "We believe many macro trends are positively impacting the 5.11 consumer brand and that the company has even stronger opportunities moving forward. Trends positively impacting the 5.11 brand include increased participation and outdoor activities worldwide, a shift from dress attire to casual wear as companies offer more flexible work schedules and more-formal, in-person meetings are limited and an increased preparedness mindset consistent with 5.11's positioning and its mission statement to always be ready. We continue to believe 5.11 will be transformational to the entirety of Compass."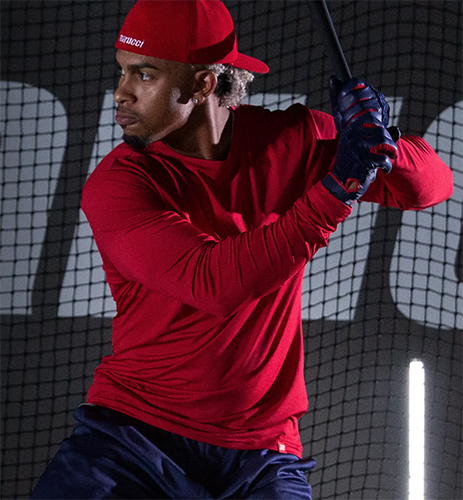 Marucci Sport's Q2 Revenues Tumble 60 Percent
At Marucci Sports, the baseball bat business acquired in April for $200 million, revenue in the second quarter declined 60 percent and negative EBITDA was logged in the period. The results assume CODI had owned the business since January 1, 2019. The acquisition closed on April 20, 2020.
Maciariello noted that CODI's second-quarter results only include approximately $800,000 of loss from Marucci. Despite the negative comparisons, Maciariello's results were ahead of expectations.
"As we expected, end-market demand from Marucci products dropped precipitously as professional baseball and youth sports were temporarily halted and many sporting goods retailers were closed for portions of the quarter," said Maciariello. "Professional baseball resumed play in the United States on a modified 60 games season last week, and youth sports are starting in parts of the country. Marucci has seen increased demand in its direct channels. However, high inventory levels at its wholesale accounts need to decline before revenues revert to more normalized levels. Despite the ongoing challenges, we remain optimistic about Marucci's future."
CEO Elias Sabo commented, "Despite the shutdown of professional baseball in most youth sports, Marucci performed better than expected in Q2. Although 2020 will be a challenging year for Marucci, we are pleased to own this business and believe it's poised for accelerated growth in the long term."
Companywide, consolidated subsidiary pro forma revenue for CODI for the quarter, including Marucci, declined 4.5 percent t to $334 million and consolidated Pro-forma adjusted EBITDA declined 8 percent to $52 million. Strong sales growth at Velocity Outdoor, Liberty and ACI was offset by declines at its other businesses. Beyond 5.11 and Marucci, its other businesses include Ergobaby, Arnold, Foam Fabricators, and Sterno.
Excluding Marucci, consolidated subsidiary adjusted EBITDA for the second quarter was $54 million, compared to $55.2 million in the second quarter of 2019. Results were significantly better than the guidance range of $28 million to $38 million provided during its first-quarter earnings call.
"Our results were favorably impacted by a surge in demand for outdoor-related products along with cost management across our subsidiaries," said Sabo. "Of our nine subsidiaries three showed growth over the prior year, and virtually all of our companies exceeded our expectations."
Sabo said that in 2020 CODI is turning to a more aggressive acquisition strategy and plans to use its strong balance sheet position to accelerate growth. The CEO said, "We remain focused on continuing to selectively partner with management teams that can benefit from our deep sector knowledge, operational expertise and permanent capital base as they manage through the near term uncertainty and position themselves for years to come."
5.11, its core growth vehicle, is also taking advantage of opportunities, including signing leases again to further expand its retail footprint and capitalizing on favorable lease pricing.
For full-year 2020, CODI anticipates pro forma adjusted consolidated subsidiary EBITDA of between $210 million and $240 million and a CAD (cash flow available for distribution and reinvestment) payout ratio for the year of 140 percent to 120 percent.
"At the midpoint of our guidance range, we expect to pay out approximately $20 million more in distributions than we earn in CAD for the full year of 2020," said Sabo. "Although we strive to always earn more than we payout, we recognize this year is an anomaly and are well-positioned to make the payments despite lowered earnings for the year."
Photos courtesy Velocity Outdoors, Marucci Sports