By Thomas J. Ryan
Driven by a better-than-expected performance from both its apparel and its new PPE (personal protection equipment) businesses, Hanesbrands swung to a surprise profit in the second quarter.
Highlights of the quarter included:
Sales were down slightly to $1.74 billion from $1.76 billion a year ago. Excluding net sales of $119 million from the now exited C9 Champion mass program at Target and the DKNY intimate apparel license, constant-currency sales for the quarter increased 7 percent;
GAAP operating profit increased 5 percent to $242 million. Adjusted to exclude non-recurring actions, operating profit jumped 41 percent to $305 million; and
GAAP EPS increased 12 percent to $0.46, and adjusted EPS, excluding actions, increased 58 percent to 60 cents a share.
Results came in well ahead of analysts consensus calls for an adjusted loss of 2 cents a share on $1.17 billion in revenue.
In his last conference call before his retirement, HanesBrands' CEO Gerald Evans cited four key highlights in the quarter: apparel's outperformance, the organization's quick pivot to making PPE product, positive cash flow, and ending the quarter with $1.8 billion of liquidity.
The apparel business performed "meaningfully ahead" of the company's best-case scenario across segments. Point-of-sale (POS) trends improved sequentially through the second quarter in all key geographies with POS in its U.S. basics and Champion businesses in May and June exceeded pre-COVID-19 levels.
In the U.S., the Activewear segment, Champion POS accelerated from down 14 percent in April to up nearly 40 percent in May and up more than 70 percent in June "as consumers continue to actively seek out the brand, particularly within the online channel," said Evans.
In the U.S., the Innerwear segment POS accelerated from down 29 percent in April to up 8 percent in May and up 11 percent in June. The gains were driven by the basics business with a mid-teen POS growth in the quarter.
Internationally, as stores reopened, recovery was seen in its innerwear business in Europe and Australia as well as within its Champion business in Europe and Asia.
The strength in HanesBrands online business continued globally in the second quarter with sales up more than 70 percent over the prior year. Triple-digit online growth was generated at some of its largest customers. Sales through the enhanced Champion.com website increased by nearly 200 percent in the quarter.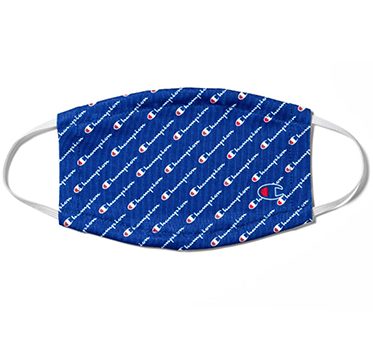 Hanesbrands' PPE business generated over $750 million of revenue, well ahead of initial expectations, as the company benefited from additional government contracts for both masks and reusable gowns. The new unit also supported a number of businesses. The company recently launched a consumer PPE facemask business at retail and expects to generate more than $150 million of additional revenue in the second half of the year. Said Evans, "Looking forward, we continue to believe this consumer product line represents a meaningful ongoing business opportunity."
Hanesbrands generated $65 million of cash flow from operations. Year-to-date, operating cash flow is $40 million better than last year. Said Evans "With a majority of retail doors closed for half a quarter, this performance speaks to the cash-generating power of our model and the discipline of the organization to aggressively manage operating costs and working capital. We continue to expect to generate positive operating cash flow for the second half of the year."
Finally, Hanesbrands ended the quarter with $1.8 billion of liquidity, "which we believe provides us ample capital to maximize our operating flexibility and positions us to grow the business going forward."
Among its segments, the U.S. Activewear segment's second-quarter sales decreased 62 percent as a result of the pandemic-related demand impacts and $98 million of C9 Champion sales to Target in the year-ago quarter. The segment recorded an operating loss of $5.75 million against an operating profit of $45.9 million a year ago.
When the year-ago quarter was rebased for the C9 Champion program exit, sales decreased 52 percent to $168.4 million and operating profit fell 113 percent. The company maintained Champion's marketing investment consistent with the year-ago quarter.
Scott Lewis, chief accounting officer and controller, said the U.S. Activewear segment's performance was better than the company's best-case scenario. The year-over-year decline was due to COVID-19-related store closures as well as school closings and fewer group events that significantly impacted its sports apparel and printwear businesses.
As expected, the Activewear segment's operating margin declined over the prior year as the deleverage from lower sales, deleverage from minimum royalty payments from its sports license business and its decision to hold Champion marketing investments flat over the prior year more than offset temporary cost-savings initiatives.
Said Lewis, "Champion experienced headwinds due to COVID-19-related channel closures. We were encouraged by the accelerating point-of-sale trends through the quarter, and it continued in July. We believe this underscores the consumer's ongoing desire for the brand and points to improving revenue trends going forward."
The segment also includes Gear for Sports and Hanes activewear offerings.
The U.S. Innerwear segment benefited from better-than-expected apparel performance and significant sales of protective garments. The second-quarter segment revenue increased by 61 percent, and operating profit increased by 104 percent. Operating-margin enhancement resulted from fixed-cost leverage and SG&A expense control including temporary cost reductions.
Apparel performance, excluding protective garments, significantly exceeded the company's pandemic base-case scenario with revenue decreasing 29 percent. When year-ago results are rebased to reflect the exit of the C9 Champion mass retail program and DKNY intimates license, segment revenue decreased 27 percent.
Innerwear POS trends, excluding protective garments, accelerated through the quarter, turning significantly positive in May and June. Innerwear basics gained more than 300 basis points of market share in the quarter, and Innerwear intimate apparel POS trends returned to pre-COVID-19 levels entering July.
Innerwear brands include Hanes, Bonds, DIM, Maidenform, Bali, Playtex, Lovable, Bras NThings L'eggs, JMS/Just My Size, and Wonderbra.
In the International segment, sales declined 20 percent while operating profit decreased 2 percent. On a constant-currency basis, net sales decreased 17 percent, and operating profit decreased by 3 percent.
Apparel performance, excluding protective garments, exceeded the company's base-case scenario with strong online sales growth and strong POS trends after closed company and retailer stores began to reopen. Excluding protective garment sales, international segment revenue declined 44 percent.
The global Champion business, excluding C9, saw revenues decline 46 percent over the prior year with declines in both domestic and international business. Said Lewis, "Like other parts of our business, global Champion was hindered by closures of our company stores and channel partner doors early in the quarter. As stores reopened, global Champion trends improved in the quarter, with momentum continuing through July, reinforcing our expectation for sequential improvement in Champion sales for the balance of the year."
Looking ahead, due to the continued uncertainty from COVID-19, HanesBrands is still not providing quarterly and full-year guidance. Absent a slowdown of store reopenings or recurrence of store closures, the company anticipates sequential improvement of sales declines in the third and fourth quarters.