Twenty-nineteen marks the 50th anniversary of Seattle-based Mountain Safety Research (MSR), which got its start not with a break-through product but a newsletter that raised awareness about climbing equipment safety.
The famed MSR newsletter initially sold third-party equipment made by other manufacturers, but Founder Larry Penberthy quickly realized that MSR needed to manufacture its own equipment in-house to meet the high bar for quality and safety that MSR demanded.
The first break-through product arrived in 1973 with the MSR Model 9 camp stove. More soon followed, including an ice-axe acclaimed for digging deeper into ice, the Penberthy crampon wrap which prevented snow from balling under crampons as well as the first snowshoes made of lighter-weight composite materials.
Today, MSR continues to spawn innovative ideas in hiking and climbing gear—including windproof and lightweight tents, super-absorbent Packtowl camp towels, plus water filters and cookware.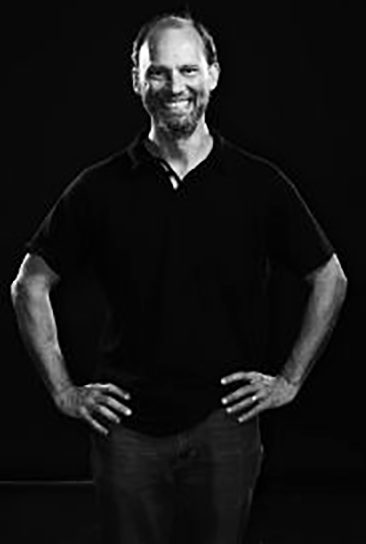 Doug Sanders, pictured right, has been leading MSR as VP since 2017 after joining the company in 2015 as Category Manager for Combustion. Prior to MSR, Sanders worked for 18 years for K2 Sports, lastly overseeing all product design for snowboarding. He initially cut his engineering teeth at Boeing. Here, Sanders talks about Larry Penberthy and MSR's unorthodox start.
Can you tell us all about how MSR got its start, including Larry Penberthy and the Mountain Safety Research Newsletter? Unlike most companies that start with a product, Penberthy started MSR on a crusade: make climbing equipment safer and easier to use. It started in 1968 when Penberthy organized a committee within The Mountaineers, a Seattle-based climbing club, to examine the strengths and safety margins of commercially available mountaineering equipment starting with various brands of climbing ropes. While Penberthy's independent findings raised eyebrows and demonstrated a serious need for more research, The Mountaineers were unable to provide any financial funding so, after six months, Penberthy struck out on his own.
In 1969, Penberthy formed Mountain Safety Research, Inc., and began publishing a newsletter called Mountain Safety Research as "…a vehicle to make and sell safety equipment as a means of supporting the equipment and methods research." Penberthy served as editor and chief engineer, independently testing standard climbing gear of the era, often with frightening results.
The fledgling company soon began innovating technologically superior equipment such as aluminum-shafted ice axes, carabiners, climbing ropes, snow flukes, lighting systems, helmets, and a breakthrough stove design that forever changed mountaineering: the Model 9 Stove.
Realizing that Acute Mountain Sickness and other altitude-related health problems were directly related to a climber's hydration level, Penberthy started working on a prototype stove to help mountaineers melt snow for drinking water. Rather than relying on compressed-gas canisters, which tend to freeze up when used at high altitudes, the MSR stove used user-pressurized liquid fuel stored in separate, reusable bottles. The now-iconic MSR Model 9, the first remote-burner component stove, debuted in 1973 and quickly became the standard of mountaineering stoves.
MSR's anniversary is a celebration of "unruly dreamers" and I think that refers to Larry Penberthy. Can you tell us about what made Larry special or why he was successful as a trailblazer? Unruly dreamers are visionaries who dream big, defy the status quo and don't wait for others to take action. Penberthy embodied this mentality, and our team today carries on his crusade to design high-quality products with superior reliability, performance, and safety.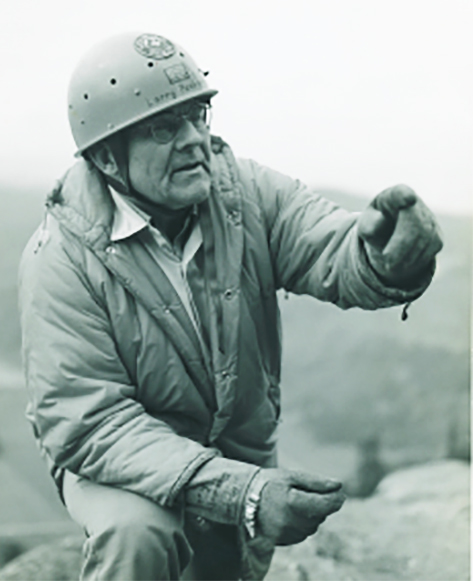 Larry, pictured left and above right, wasn't afraid to challenge the status quo, and we admire that about him. His founding of MSR was an act of challenging the status quo: the industry had a standard for gear, and Larry thought there was an opportunity to do better. So, with the founding of the MSR Newsletter, he set out to improve the industry first by elevating higher quality gear. When his standards exceeded what was available, he set a new standard by engineering a better solution. For other examples, just look at all the innovations that came out of MSR over the past 50 years, all examples of Larry and the team driving change.
To point to a few specific examples, we just published a story on the MSR blog about Larry and the team creating the first modern bike helmet. MSR introduced innovative features first to climbing helmets with improved safety, comfort, state of the art materials, and as if that wasn't enough, went on to transform cycling helmets.
Another great example is the company's on-site water and microbiology laboratory. What other outdoor companies do you know that employ a full team of scientists to ensure product quality and efficacy? This is just one of many examples where the company challenges what seems conventional for the rest of the industry to create better products and programs for the outdoors.
Would Larry be happy about the gear available for climbers today? It's hard to say what Larry would think of modern equipment. On one hand, we know that Larry is like the rest of the team at MSR today and would meticulously examine every detail of mountaineering equipment with excitement. In that respect, I think he'd be impressed by how much the industry has progressed over the past fifty years and the breadth of options available for mountaineering safety and exploration. On the other hand, we know that Larry had high standards, and I like to think he'd join us in looking for areas to continue to innovate and improve.
When did you start making your own gear, and what drove the move into cookware, tents and other categories? MSR began making branded gear early in the company's history. When Larry Penberthy's initial testing of outdoor climbing equipment yielded frightening results, he realized that he'd need to design, engineer and manufacture his own equipment to meet the standards he demanded. Our first product was a snow fluke which set a new standard for mountaineering safety with its high-tensile aluminum plates bent at shallow angles. This allowed the climber greater strength and stability.
The company expanded to other categories over the years. Our first stove, the Model 9, debuted in 1973 and changed the way mountaineers travel through the mountains. This stove would lay the foundation for future stove innovations. MSR also expanded into tents in 1973 with the MSR Mountain Tent. Without a proper wind tunnel to test the tent at high winds, Penberthy obtained a wide load permit from the Washington State Highway Department and tested the tent at 60mph on a highway near the company's Seattle headquarters.
Finally, MSR entered a number of categories over the years that we no longer occupy. While we may not offer products in those categories any longer, our company made revolutionary advancements there. For example, MSR previously made apparel, during which time we introduced the industry's first pit-zips for ventilation. MSR bicycle helmets dramatically increased safety as a result of a campaign to get kids to wear helmets while riding their bikes.
On the product development side, what is MSR best known for? MSR is a leader in every category in which we create products. We're well known for our expertise in manufacturing backcountry camping, mountaineering and hiking equipment for everyone from novices to experts.
What does MSR not get enough credit for? The depth of our work over the past 50 years. We have so many stories to tell, in-house experts and innovations that have come out of our company over the past 50 years that it'd be hard for anyone to possibly absorb them all. Our blog is a great place to start to learn these stories, but the blog is a collection of just some of the many stories behind the scenes at our company through the years.
What's the major focus with product today? We're still obsessed with the same pursuit—creating the most reliable, high-performance gear that we can. The team at MSR is equally focused on products that are both cutting edge and reliable because your gear is like a member of your exploration party; if it fails, your mission is over. It has to work or your safety is on the line.
Our product design process is guided by three overarching tenets—functional, simple and reliable. These might seem obvious, but there's a lot of outdoor equipment out there that doesn't function as it should or as it is claimed to function, is overly complex and/or isn't reliable.
What are you excited about launching in the coming year? In early 2020 we'll have a family tent designed specifically for new parents who want to pass on their love of the outdoors to their children and need the durability and reliability that they've grown to trust from MSR. We'll also be launching an in-line water filter to the public that has previously been trusted by the U.S. Military for more than a decade, providing safe water on the go.
MSR's product range has evolved well beyond the mountains. Do you still consider yourself a brand rooted in the mountains? We absolutely consider our roots to still be in the mountains, and our dedication to engineering cutting-edge backcountry gear is as strong today as it always has been. While our products may change over the years, our commitment to engineering products that deliver when customers need them most remains unchanged.
You recently launched the MSR Impact Project. Can you tell us about that? The MSR Impact Project is a nonprofit fund that accelerates access to safe drinking water and hygiene around the world. One of the greatest challenges we face in our global health work is the distribution of our technologies, and the MSR Impact Project invites the public to join us in engaging with our safe water projects worldwide.
MSR is a trusted partner to well-respected humanitarian organizations and NGOs, and its global health technologies have already helped more than half a million people take control of their own safe drinking water access in low-income countries around the world. Because MSR covers all Impact Project overhead and expenses, more of each donation goes directly to support safe water projects worldwide.
Photos courtesy MSR. Additional information on MSR's anniversary can be found at msrgear.com/50th-anniversary.