By Thomas J. Ryan
Helped by a hardgoods cycle that continues to boost comps and expense-control efforts, Zumiez Inc. reported net earnings jumped 39.1 percent in the third quarter to easily surpass guidance.
Earnings in the period ended November 2 rose to $19.2 million, or 75 cents per share, compared to guidance in the range of 55 to 61 cents. Sales increased 6.1 percent to $264.0 million, ahead of guidance in the range of $258 to $263 million.
Same-store sales expanded 5.5 percent compared to a comp increase of 4.8 percent in the year-ago quarter. Guidance had been between 3.0 percent and 5.0 percent.
The comp gain was driven by an increase in transaction volume as well as an increase in dollars per transaction. The increase in dollars per transaction resulted from higher units per transaction partially offset by a decrease in average unit retail.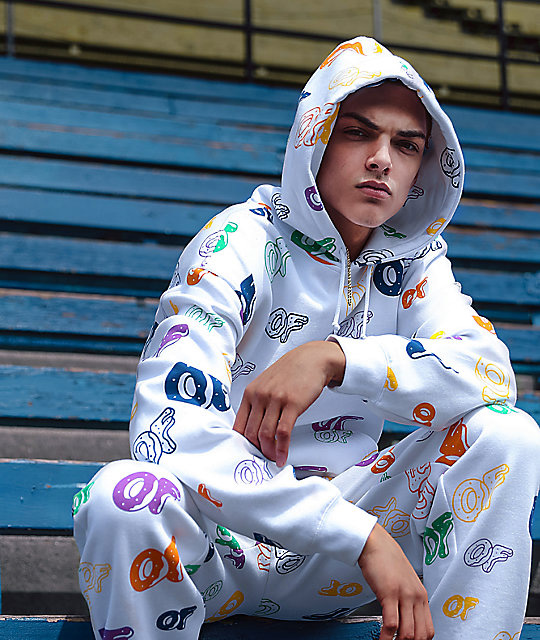 Among categories, skate hardgoods and accessories were again the chain's largest positive comping category, followed by accessories, footwear and men's apparel. Women's apparel was the only negative comping category.
Gross margins increased 90 basis points to 35.8 percent. The increase was primarily driven by 40 basis points of leverage on store occupancy costs, 30 basis points improvement in web fulfillment distribution and shipping costs and a 20 basis point improvement in the write-off of excess or slow-moving inventory. Product margins were flat during the quarter, despite unfavorable mix shifts across categories and geographies. The shifts included faster growth for hardgoods and footwear, which have lower product margins in the apparel categories, as well as higher top-line growth in its international businesses.
SG&A expense increased only 2.6 percent to $70.3 million and was reduced as a percent of sales by 90 basis points to 26.6 percent. The decrease was primarily driven by 100 basis points of leverage in-store costs, including 30 basis points of depreciation. Operating income in the latest quarter increased 32.2 percent to $24.3 million or 9.2 percent of net sales from 7.4 percent in the year-ago quarter.
"The third quarter represented our fourth consecutive strong back-to-school season and the 13th quarter of positive comparable sales gains," said Rick Brooks, CEO, on a conference call with analysts. "We drove solid full-price selling in each of our geographies"
He noted that the 5.5 percent comp gain in the quarter came on top of a gain of 4.8 percent a year ago and 7.9 percent a year before that.
"We're very pleased with our performance and our team's meticulous focus on providing high-quality service to the customer through every touchpoint," he said. The bottom line was also helped by numerous expense saving initiatives.
Brooks said the company continues to benefit from the execution of long-term strategies. They include Zumiez's unique mix of leading and emerging brands that are not broadly distributed and often local in nature. Brooks said, "These teams are in tune with the local and national trends that are important to our customers and can speak to them across all of our channels."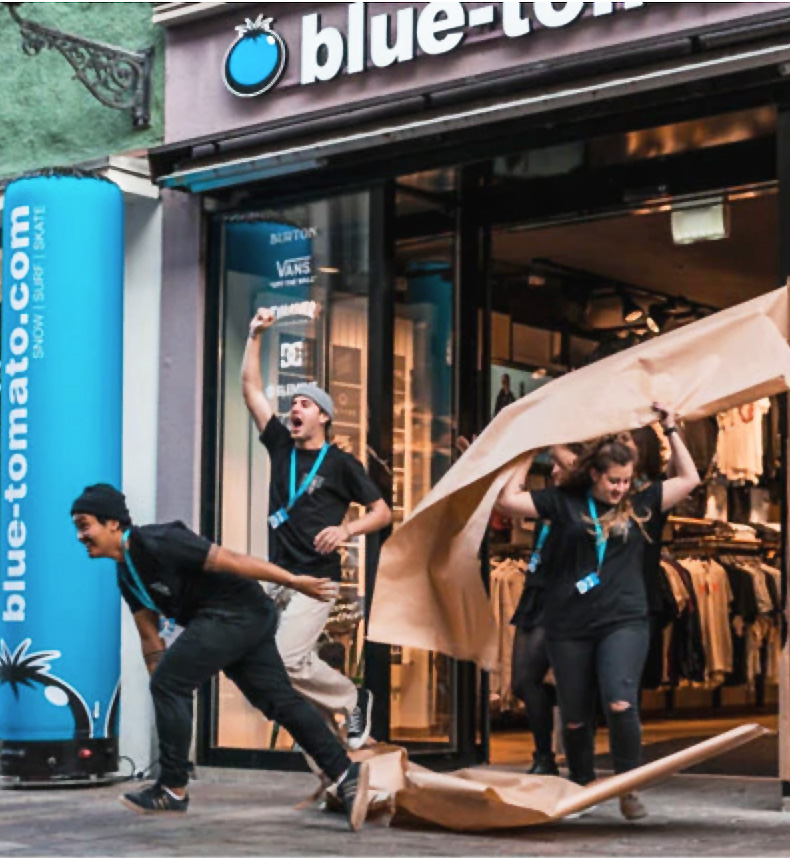 A second long-term focus is speed, including online delivery, reacting to trends and localized assortments, digital interactions, and in-store experiences. Finally, Zumiez has benefited by having stores in Europe and Australia through its Blue Tomato and Fast Times concepts. Global exposure helps the brand stay on top of the latest trends and brand cycles. Businesses in Europe and Australia again performed ahead of the consolidated comp growth in the quarter.
Addressing categories, Brooks said growth in skate has been" pretty phenomenal," and he suspects Zumiez is gaining share in the category because fewer stores are offering skate hardgoods versus that last skate cycle.
Footwear was essentially flat after being a core driver of sales this year. The gains were driven by  "one vendor," presumably Vans, but some emerging vendors are gaining traction as well. Said Chris Work, CFO, "We are feeling fine about where footwear stands, and the footwear trends have been good."
Apparel has been softer this year after driving overall gains last year. Men's apparel performed better in the latest quarter versus earlier in the year due to the arrival of some new brands. Zumiez sees about 20- to 30-percent turnover in its top 20 brands. Said Brooks, "We're not seeing any lack of new brands coming forward into the marketplace."
Women's apparel "tends to be a bit faster from a trend perspective" than men's, and the company sees "more volatility around women's both on the upside and the downside." But women's apparel is expected to benefit as newer styles click with men arrive in women's sizes. Women's apparel was down "for the first three quarters of this year, but we were up 10 quarters prior to that and up pretty strong," added Work.
On tariffs, Work said about 42 percent of Zumiez product comes from China driven by many blanks supporting its screenables business. But the imported value of a blank is significantly less than the completed value, and Zumiez continues to work with suppliers to mitigate the impact of the tariffs. To date, through the third quarter and what's planned in the fourth quarter, no material impact has been felt. Said the CFO, "We're going to really try to take a balanced approach here of working with our vendors, continuing to try and move production, where possible, finding other potential offsets on price. And then, in the last case scenario, potentially having to raise our prices to customers. So, it's an ongoing situation we're monitoring."
Looking ahead, comparable sales increased 3.3 percent for the fourth quarter-to-date period through December 3 compared with the same period in the prior year ending December 4.
For the full year, Zumiez now expects EPS to range from $2.38 to $2.46, up from previous guidance of $2.10 to $2.20. Last year's earnings were $1.79 after a 35-cents-per-share charge tied to U.S. federal tax legislation changes. Comps for the current year are now expected to increase in the range of 4.0 percent and 4.5 percent compared to prior guidance of 2.0 percent to 4.0 percent.
For the fourth quarter, sales are projected to be in the range of $314 to $320 million including anticipated comp growth between 2.0 percent and 4.0 percent. EPS is expected to range between $1.26 to $1.32. Year-ago earnings were $1.18 and included 17 cents per share in tax expense from the impact of U.S. federal tax legislation.
On Friday, shares of Zumiez closed at $35.49, up $4.93, or 16.1 percent. Shares started the year at $19.17.
In a note, Jonathan Komp at Baird said Zumiez's management "seems optimistic" that the healthy comp growth could continue given the typical longer-duration nature of a skate hardgoods trend and the fact that there are fewer independent competitors in the marketplace. A steady pipeline of new brands is expected to rejuvenate the soft-lines side.
Komp maintained a "neutral" rating on the stock, with a positive bias, due to its strong price run-up. Said Komp, "We remain impressed by ZUMZ's ability to drive consistent same-store sales growth while managing costs (EBIT margin up nearly ∼300 bp over past three years), though we would wait for a better entry following a strong run for the stock."
Photos courtesy Zumiez