By Thomas J. Ryan
Boosted by the continued strength of Journeys coupled with significant improvement at Schuh, Genesco Inc.'s third-quarter earnings came in well above Wall Street estimates and the company significantly lifted its EPS outlook for the year.
In the quarter ended November 2, net earnings rose 31.4 percent to $18.9 million, or $1.31 a share, from $14.4 million, or $1.00, a year ago.
Excluding non-recurring items from both periods, adjusted earnings increased 1.6 percent to $19.4 million, or $1.33 per share, from $19.1 million, or 97 cents, last year. Adjusted results were sharply higher than Wall Street's consensus estimate of $1.08.
Sales were flat at $537 million and short of Wall Street's consensus estimate of $540.6 million. The top-line growth was impacted by lower UK and Canadian exchange rates.
Comparable sales increased 3 percent, beating expectations of a 1.5 percent rise.
Comps at physical stores rose 1 percent against a 6 percent gain last year. Online or direct-to-consumer (DTC) comps accelerated to 19 percent growth from 12 percent the prior year. DTC sales were 11.4 percent of total sales for the quarter, compared to 9.6 percent last year.
By concept, comps grew 4 percent at Journeys against a 9 percent gain last year. Schuh's gained 3 percent, rebounding from a 4 percent drop. Johnston & Murphy's comps were down 6 percent against a 10 percent year-ago gain.
Gross margin this year was 49.2 percent, up 70 basis points. The increase reflects higher initial margins and decreased markdowns for Journeys, improved margins in both sale and full-price product at Schuh and a higher mix of DTC sales and improved wholesale gross margins in Johnston & Murphy.
S&A expense for the quarter was 44.2 percent, up 60 basis points. The increase, as a percentage of sales, was driven by the negative comparable sales at Johnston & Murphy and increased selling salaries, partially offset by decreased store rent.
GAAP operating income eased to $25.9 million compared with $26.4 million last year. Adjusted for the excluded items in both periods, operating income was $26.7 million this year compared with $26.3 million last year.
On a conference call with analysts, Bob Dennis, chairman, president and CEO, said the improvement in earnings, above expectations in Q3, was driven by better operating performance and not by additional share buyback. The period marked Genesco's 10th consecutive quarter of positive comp sales, including the ninth quarter in a row of positive brick-and-mortar comps. The comp gains, combined with higher gross margins across all divisions, drove the improvement in profitability.
Said Dennis, "Our third quarter and year-to-date performance highlights the success we are having as a more focused Company on the sale of Lids, as well as the benefit of our aggressive share repurchase activity."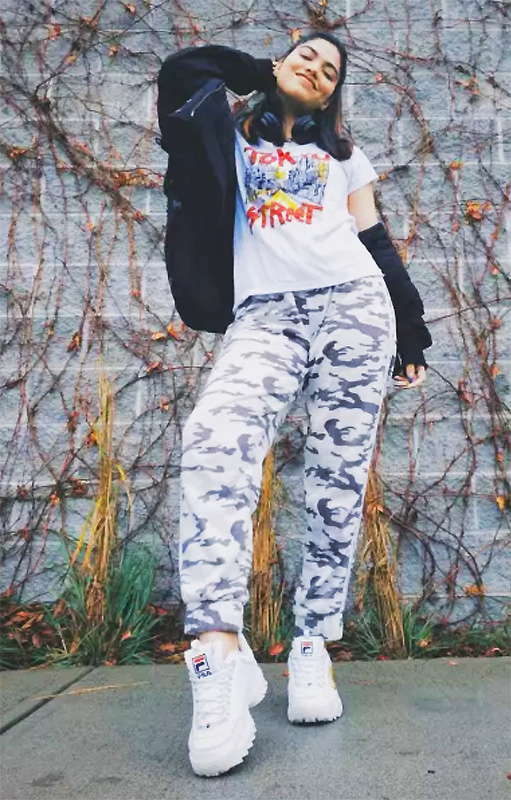 For Journeys, another successful back-to-school season was supported by full-price selling and strength in fashion athletic styles, coupled with an extended sandal season. The 4 percent comp gain came on top of 9 percent growth last year, marking Journeys' 10th consecutive quarter of increases. The gains were supported by both positive store comps and strong double-digit e-commerce growth. Q3 continued the trend of increases in conversion and increases in transaction size, which drove a solid comp in spite of less store traffic.
"The Journeys team remains at the top of its game as the team definitely navigates the ongoing fashion rotation that is an inherent part of the business," said Dennis. "We are pleased with the balance within Journeys assortment as both fashion athletic and casual brands contributed to its results in Q3 further strengthening Journeys market position."
Strong expense controls along with strong sales allowed for expense leverage.
At Schuh, Genesco's similar U.K. chain, back-to-school selling came in significantly above expectations and were driven by fashion boots and fashion athletic. A focus on online spending helped offset ongoing softness in store performance. While "some improvement' was noticed in the UK consumer's appetite for footwear, Dennis said Genesco remains cautious about the outlook for Schuh due to continued uncertainty about Brexit and potential fallout on consumer confidence from the upcoming election. An outside advisor has been engaged to renegotiate rent with landlords, and other steps are being explored to reduce Schuh's fixed cost structure.
Johnston & Murphy posted its first negative comp in many quarters and was hurt by the unseasonably warm weather's impact on store traffic and fall footwear demand during the quarter. This year's footwear introductions were also not as strong as last year's. Added Dennis, 'While we have seen some bounce back in Q4, so far in a footwear market currently dominated by some sameness, the team is working diligently on product innovation and new product introductions for next year to inject greater freshness into the assortment."
Fourth-quarter sales are tracking to projections. For the Black Friday weekend through Cyber Monday, consolidated comps "were up nicely with all of our businesses delivering positive results. Both e-commerce bookings and store comps were positive; however, our increases, like many other retailers who have reported out, we are heavily weighted to online."
Based on the strong Q3 results and positive start to Q4, Genesco now expects EPS for the year to be somewhere between $4.10 and $4.40. At the midpoint, that represents an increase of about 30 percent over last year's earnings of $3.28. Previously, guidance called for earnings in the range of $3.80 to $4.20. Comparable sales are still expected to be up 2 to 3 percent.
Dennis said Genesco had recently sold the former Lids' headquarters and continues to make progress separating from Lids. Said Dennis, "We've been concentrating on execution and are capitalizing on the benefits of being a more focused company. We are pleased with the initial progress we've made on this front and believe there are significant opportunities for further improvement over the longer term."
Photos courtesy Journeys'