Zumiez, Inc. saw a 9.6 percent increase in fiscal second-quarter year-over-year revenues despite a shift in government orders that restricted the number of stores that could be open during the period. At the end of June, the retailer hit its open stores peak number during COVID-19 with 691 doors, or 96 percent of stores, open for business. In July, ZUMZ was forced to close 69 stores in California and Australia and ended the fiscal second quarter with 645 stores, or 90 percent, open on August 1. The retailer estimated that the store closures resulted in just 73 percent of potential operating days for the quarter but also resulted in a 37.3 percent comp sales increase when combined with digital activity. ZUMZ reported comp sales in stores up over 20 percent and digital comparable sales for the quarter up over 122 percent.
ZUMZ shares were up over 12 percent in morning trading the day after reporting results.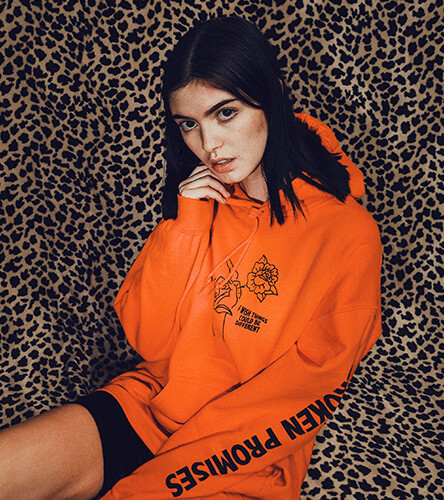 "Our top-line performance was highlighted by robust full-price selling across all geographies," said company CEO Rick Brooks during a conference call with analysts. "As demand for our distinct and differentiated merchandise assortments and the continued efforts of our teams drove much stronger results than we had anticipated." Brooks said the retailer "experienced stronger growth" in its international markets with "Canada, Europe and Australia all showing significant comparable sales gains and double-digit total sales growth despite closures in the period."
Total net sales for the second quarter equaled $250.4 million, compared to $228.4 million in the year-ago quarter. Wall Street's consensus estimate was $226.73 million. North America net sales increased 8 percent to $223.5 million. The combined Europe and Australia net sales, defined as Other International, increased 25.4 percent to $26.9 million in the quarter. Excluding the impact of foreign currency translation, North America net sales increased 8.2 percent and other international net sales increased 25.8 percent for the quarter. From a category perspective, all categories were said to be up in total sales with the exception of footwear. Hardgoods was reported to be the "most positive" for the period, followed by men's clothing, women's clothing, and accessories.
Second-quarter gross margin was 36.3 percent, a 250 basis point increase compared to 33.8 percent in the year-ago period, primarily driven by a 170 basis point increase in product margin, a 160 basis point decrease in store occupancy costs, a 50 basis point decrease in distribution costs, and a 20 basis point decrease in inventory shrinkage. These positives were was said to be partially offset by a 160 basis point increase in web shipping costs due to increased web activity as a result of COVID-19-related store closures.
SG&A expense declined 11.9 percent to $57.7 million in the second quarter, compared to $65.5 million in fiscal Q2 last year. SG&A expense, as a percent of net sales, decreased 560 basis points for the quarter to 23.1 percent of total sales, primarily driven by a 340 basis point decrease in store wages and other store costs, a 70 basis point decrease due to governmental payroll credits, a 110 basis point decrease in corporate costs and wages, a 30 basis point decrease in the accrual of annual incentive compensation, and a 20 basis point decrease in national training and recognition events.
Net income for the second quarter was $25.4 million, or $1.01 per share, compared to net income of $9 million, or 36 cents per share, for Q2 2019.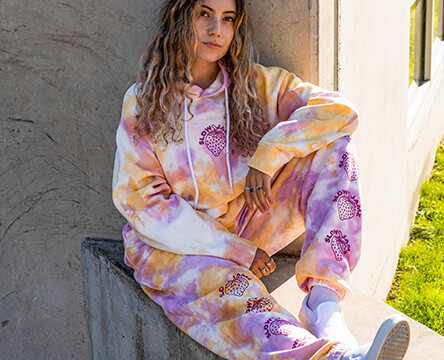 CFO Chris Work reported that the business ended the quarter in a strong financial position, with cash and current marketable securities increasing 58.6 percent to $299.1 million at quarter-end. The increase in its cash position was reportedly driven by cash generated through operations, including deferment and reductions of $41.5 million composed of "landlord payments, lower inventory levels, extended vendor terms, and deferred payroll tax payments."
ZUMZ ended Q2 with $126.7 million in inventory, a 16.1 percent decline from the end of Q2 last year. "During the first quarter, our merchandising teams canceled or pushed out orders in Q1 to curb the impact of declining sales due to store closures with demand in reopened stores exceeding our expectations in the second quarter. We increased our planned receipts meaningfully and still ended the quarter light on inventory across most categories with certain areas of our business significantly impacted by a delayed supply chain," explained Work. He went on to say inventory-on-hand is "well-positioned and selling at a favorable margin entering the third quarter."
Looking ahead, Zumiez management laid out some concerns about back-to-school spending as many states and districts around the country have delayed the start of the new school year or decided to begin with virtual instruction. Brooks said it did not see the sustained lift in demand typically seen starting in late July and running through early September. "To date, the third quarter has been meaningfully impacted by the timing of back-to-school and the impact of virtual learning but has generally gotten stronger each week as we've moved through the quarter," he commented. "At this point, we believe we are likely to see a more prolonged back-to-school season with some demand shifting out to later in the third quarter. However, we are currently planning the entire season to be meaningfully below the prior year."
Due to limited visibility to the business, Work said the company will not be providing guidance for the third quarter of 2020 or the fiscal year but did say that for the third quarter-to-date (3QTD) total sales increased in the hardgoods category but all other categories were down in total sales with footwear being the most negative followed by men's, women's and accessories. Work went on to explain that results in August generally improved each week and continue to believe that there may be an opportunity for "a prolonged back-to-school season into September and October."
For the third quarter through Labor Day, total 3QTD sales for the 37 days ending September 7 were reportedly down approximately 14 percent compared with the same 37-day time period in the prior-year quarter. "For this same time period, our stores were open for 91 percent of the potential operating days due to ongoing mandated store closures, primarily in California, Hawaii and Australia," said Work. Total comparable sales for the 3QTD period ended September 7 were reportedly down 5.1 percent. By channel, open store comparable sales decreased 10.7 percent, and e-commerce sales increased by 27.4 percent. The quarter-to-date comparable sales decrease discussed was said to be driven by a decrease in transactions, partially offset by an increase in dollars per transaction. Work said the dollars per transaction increased due to an increase in units per transaction offset by a decline in average unit retail.
Brooks also touched on the Holiday season suggesting there are also a number of unknowns and it is unclear what happens with the virus as "we get into winter, how governments and individuals will respond and what impacts a pending election could have on our results." He also sees uncertainty around the financial condition of the consumer. "What I do know is that Zumiez is well-positioned to pivot to meet the needs of our customers wherever, whenever and however they want to engage with us, thanks to our dynamic teams and our one-channel mentality," he concluded.
Zumiez now expects to open approximately 10 new stores in 2020, including two stores in North America, seven stores in Europe and one store in Australia. This is down from its original plan coming into the year for 20 new stores.
Photos courtesy Zumiez