Elan USA President and CEO Jeff Mechura is no stranger to Zoom meetings. Like most companies affected by the pandemic, the ski company, which makes its products in Slovenia, adopted it early on to communicate with its retailers, reps, suppliers, designers, and manufacturers.
But, Mechura knew that heading into this year's busy buying season, he would have to up the ante when it came to retailers and reps' attention spans. Amidst the in-person restrictions caused by COIVD-19, his team would have to be creative to stand out in a crowded marketplace and come up with ways to connect with its dealers and reps. By all accounts, the manufacturer succeeded.
SGB Executive caught up with Mechura for his view on the pandemic, spicing up virtual meetings and helping retailers sell-through for the upcoming season.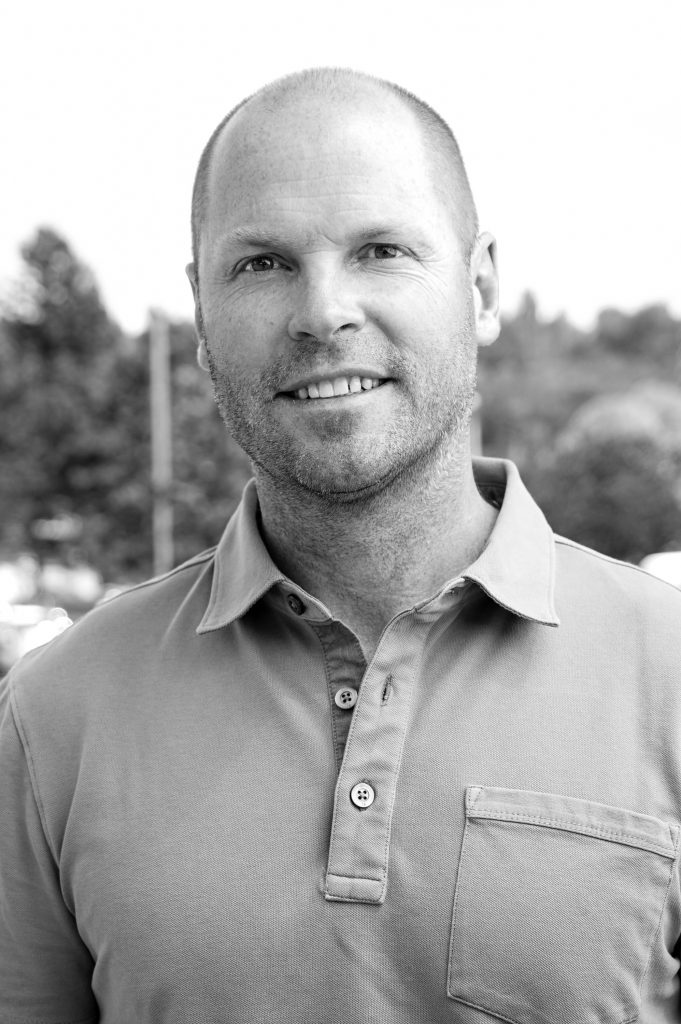 When did you know you would have to create a different way to connect with dealers and reps this year? We came to the conclusion in early July and knew we would need to pivot our communication and meeting techniques for the fall and beyond. Shortly after that, all scheduled face-to-face business events — including trade shows, sales meetings, in-store visits, clinics, and line presentations — were transitioning to virtual formats. That's when the real thinking and creativity started with our team.
How hard was it to develop? The solution wasn't hard to find — it's basically Zoom or MS Teams. But how to use that to achieve our goals was another thing. It was clear we needed to use the least common denominator of mediums for everyone to participate. The initial lockdown got everyone familiar with video meeting formats, so we didn't need to educate participants about that. Playing with different ways to present product and branding was trial and error. But, we learned what worked and what didn't through our reps and retailers who were in the midst of the summer buying cycle and living it real-time.
What does your virtual format entail? That depends on what we're trying to achieve. From a sales meeting/line presentation standpoint, Zoom formats work OK, not great, but everyone can participate to a certain degree. The challenge is achieving the meeting goals of educating, inspiring and exciting participants while looking as professional as possible. This is challenging enough in a face-to-face meeting, but throw in "Zoom fatigue" and it's even more complicated. We had to make the impact, be memorable, entertaining to a degree, and leave participants with the important things to remember about our brand. We also wanted to give it as much of a personal feeling as possible. We think we've achieved that and tailor every presentation per the viewership.
How do you keep participants engaged? It's easy enough to run a basic meeting on Zoom. But the question was, how do we use it to engage and inform with our product and tell/show a brand story? We asked ourselves the question, "What bores us?" in these formats. The answer was pretty simple – almost everything, after enough of them. So, we knew we had the challenge to make them more engaging.
Any tricks that have worked? Starting presentations with the unexpected gets people excited and more alert. For one meeting, the first thing participants saw was Glen Plake having technical trouble logging onto Zoom as a joke. We've also sent preemptive meeting care packages to attendees. Things like that set the tone without taking away too much meeting time and serve a brand and personality purpose. Then, you obviously have to have a concise and informative agenda while keeping the timing tight. Having the correct AV hardware and lighting, rehearsed camera angles, gimbals, the right backdrop, and sound quality to show the product are critical. Having checked all those boxes, dynamic and to-the-point presentations are essential. But then throw in the secret sauce to make it more memorable, and that's different for each presentation. No two are alike, and we learn something new every time.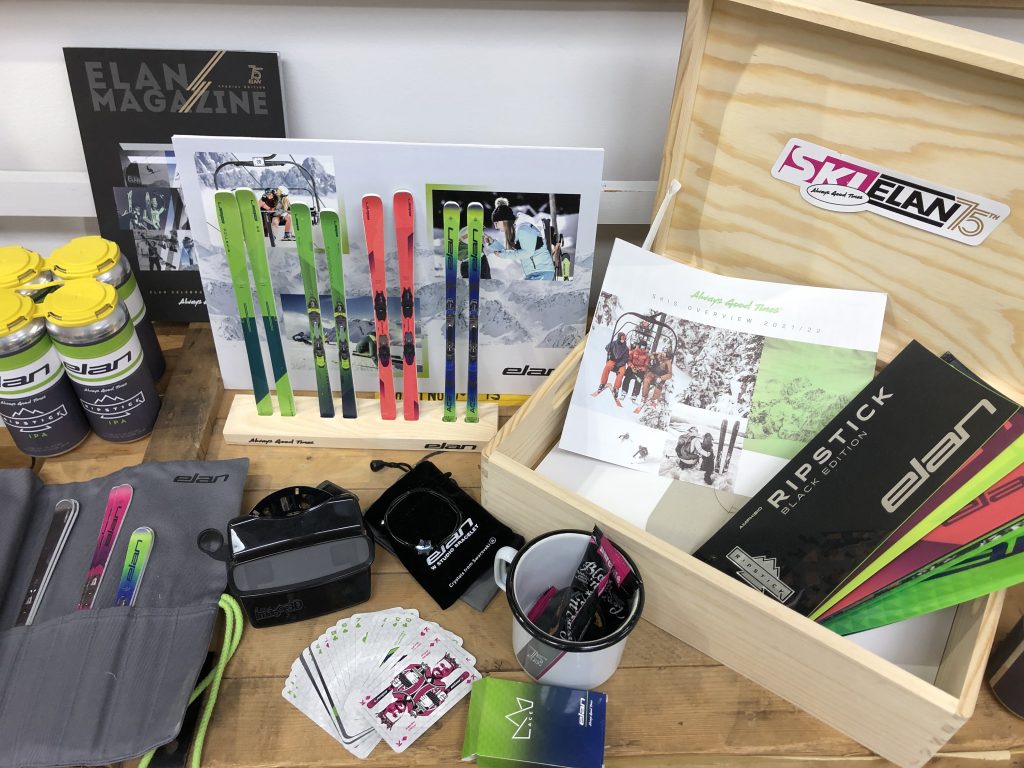 Did you mail out packages beforehand? Before some of the meetings, we shipped attendees a "Zoom meeting survival kit" with instructions not to open prior to our meeting. The contents contained informative collateral and tools — like a set of miniature Elan skis and display backdrops so dealers could showroom mini new gear in front of them. We also included top material samples and off-the-cuff, fun and random items, like view masters with a brand slideshow, fake scratch and win cards, snacks, and Elan-branded beer. Things like this help set the tone of the meeting and give it more personality. People appreciate the extra effort.
What are you doing to help your retailers with their sell-through this winter? Outside of the normal marketing and promotions that we do every year to support our retailers, we invested in things that will further sell through our brands at retail. We have a relationship with Locally.com, which many retailers are discovering is a great tool, that casts a larger net to find customers interested in their inventory. We also teamed up with Quivers, which has an equally strong reach, and which allows our brick & mortar specialty dealers to have more bandwidth to reach qualified customers who shop online. For education, we developed a sales tool app for shop floor employees' phones that's a one-stop sales clinic. It provides fast, easy and contact-free brand and product education.
What's the hottest trend to what retailers are ordering? While ordering and shipping dynamics have been complicated, retailers are going into this season with cautious optimism. The early trends focused on ski touring equipment, and we also saw a surge in our alpine nordic/cross country gear. Now Elan Alpine equipment is keeping pace.
Do you have other advice for businesses during these difficult times? Constant communication is key. Having open, honest and transparent dialog about concerns and current or foreseeable issues and, conversely, discussing opportunities and sharing best practices is helpful for everyone. Be proactive, stay positive, yet realistic. Also, set goals and plan with the understanding that everyone needs to be versatile and adaptable with an openness to change and pivot quickly, when necessary.
The Retailer's Perspective
Alan Davis, president of New Jersey's Princeton Sports, is one of seven members of the buying committee for Sports Specialists, LTD which represents more than 60 retailers nationwide. His job is negotiating programs for its members. Davis has sat through his share of Zoom calls this fall and can attest to those where he was daydreaming and those calls that accomplished what they were intended to do. Elan, he said, nailed it its Zoom presentation.
"The virtual format certainly doesn't replacement in-person, but it can help communicate information," he said. "Elan invested in the right technology and explained the product well under the circumstances, and the care packages were very creative. The call had good lighting, sound and cameras, and was one of the top two sales presentations we've seen."
Others he suffered through, he added, having been slightly off the mark. "We've seen a lot of presentations that seemed to be from a sales manager's closet without any thought to quality," he said. "On another, the guy's window was open behind him so all you could see was his silhouette. The good ones, like Elan and Amer Sports, spent the time, and money, knowing it was important."
Still, virtual product presentations will never replace the Real McCoy for a retailer. "You lose the personal exchanges with friends," he said. "The ski industry is a small industry, so you miss catching up with lives, handshakes and hugs. But, it's better than getting a catalog in the mail. Hopefully, we'll be able to make some turns on the product."
As for the latter, he added that the Elan Ripstick 96 for men is on fire and the Ripstick 86 for ladies is selling out. And don't overlook the Wildcat and Wingman.
Photos courtesy Elon USA