"We are obviously concerned and want to wish Zion a speedy recovery.
The quality and performance of our products are of the utmost importance."
— Nike spokesman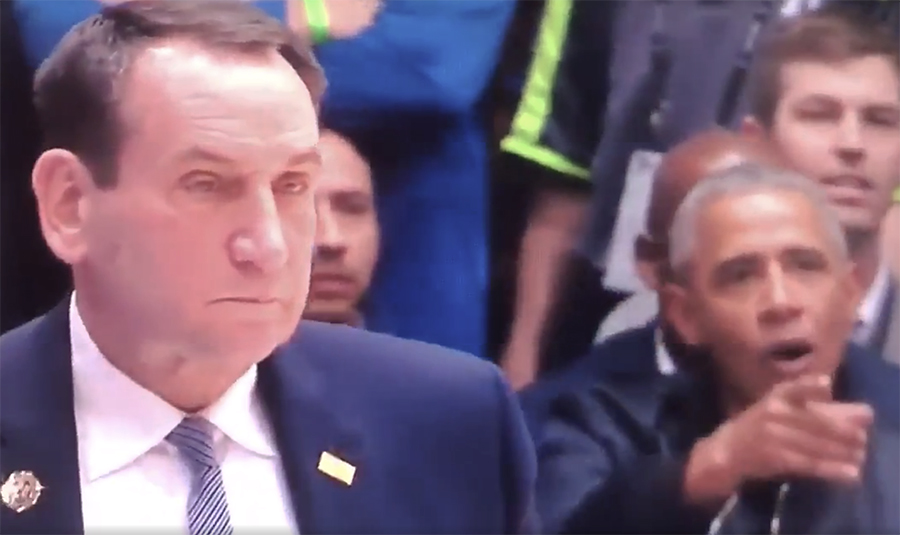 "His shoe broke!"
— President Obama
The repercussions for Nike were immediate and severe. Stock shares dropped 1.61 percent on Wall Street at the close of the bell Wednesday from $84.84 to $83.47 at 11:00 a.m. ET this morning. Better than predicted by Sonny Vaccaro.
"[The] video of [that] moment was "already all over the world while we were still watching the game he got hurt in. They're going to show it until we die." —Sonny Vaccaro, Former Sports Exec, Nike, who signed Michael Jordan to his first sneaker contract.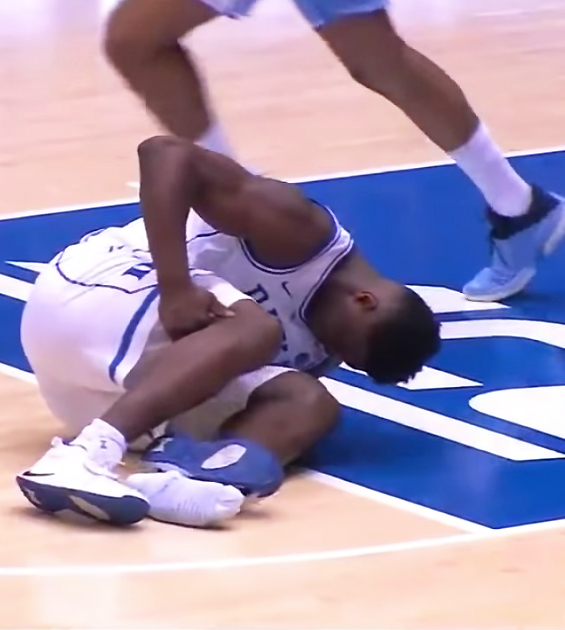 Williamson was the front-runner to be number one overall in the NBA draft last June and squared off for the first time this season with Duke's arch-rival, North Carolina.
It's tragic that 36 seconds into the game, and a simple foot plant, that the 285-pound Zion's Nike basketball sneaker exploded on the court before a packed house and on national television. Today, he sits with a sprained knee and a media frenzy over whether or not the sneaker was defective or that the sneaker was not capable to withstand the impact from the six/six 200+ pound elite athlete.
Leaving the court, Williamson left his blown out sneakers under the Duke bench only to vanish. It's a real whodunnit?
Lead and bottom left photos | AP Photos/Gerry Broome