By Thomas J. Ryan
Despite Yeti's sales expected to reach nearly $900 million this year, Matt Reintjes, president and CEO, told attendees of the William Blair 2019 Growth Stock Conference that a major driver of growth will be just raising awareness of the brand.
A study of the 13-year old brand from last July found that Yeti only had about a 10-percent unaided awareness in the U.S. In the most aware regions, the unaided awareness level was in the mid-teens while the least-aware areas were at mid-single-digits.
Said Reintjes, "Some of those least-aware regions happen to be some of those population dense parts of the U.S., and they fit the demographics of our brand. So, we're incredibly excited about that opportunity."
Having gone public in October 2018, Reintjes provided a basic overview of the company's start, including how Yeti was first adopted by the hunting and fishing communities with the Founding brothers coming up with their first hard cooler after being dissatisfied with the quality and durability of offerings in the marketplace. The beachgoer, the backyard barbecue and other outdoor activities soon became fans of the Yeti cooler and a loyal following developed across the Gulf Coast and along the south and southeast.
T-shirts and car stickers started to emerge as Yeti morphed into a "passion-based brand" due largely to tales of its durability. Said Reintjes, "It became a point of pride for the consumer."
In 2014, the first two new categories were introduced. The soft cooler was a natural evolution of the hard cooler that offered the consumer more portability and use cases. Drinkware was also introduced to support an entry price point to the brand, and growth exploded.
Reintjes cited favorable demographics the brand enjoys as more women have embraced Yeti in recent years. Age-wise, 70 percent of Yeti consumers are under 45 years old, according to the July study.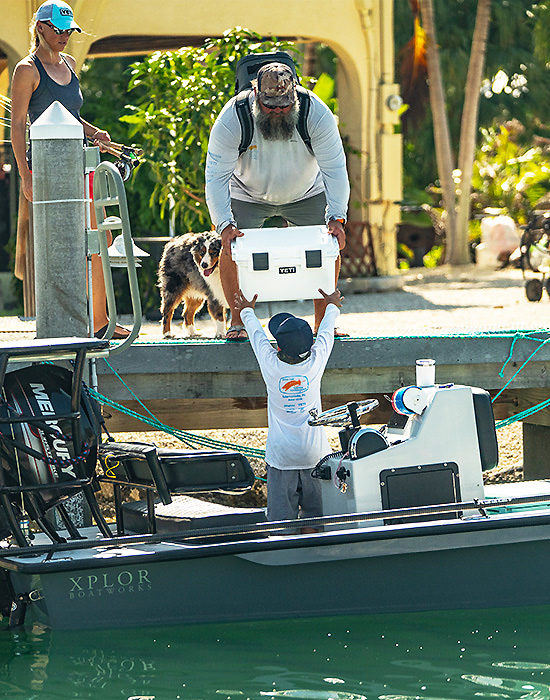 Yeti recently changed the brand's marketing approach with the hiring in January of Melisa Goldie as the company's first chief marketing officer. Goldie was formerly global chief marketing officer of Calvin Klein Inc. where she was responsible for all consumer-facing marketing initiatives for the iconic $8.5 billion lifestyle brand.
Said Reintjes, "One of the things that really attracted us to Melisa was the breadth of experience, operating with products across a wide range of categories at multiple price points across a wide range of geographies and the fact that she was bringing a different mindset to the business."
Reintjes said that historically, Yeti had focused on "driving really deep and relevant and endemic marketing and media" to reach specific communities, whether hunt and fish, outdoors, climbing and surfing all the way to the "beer and barbecue" crowd. But at the beginning of the year, Yeti officials decided to build out what it called the company's "depth and breadth" marketing focus to also bring in more of a wider national and international reach.
"We believe that many brands reach a point in their growth where they decide, "We're going to get broad and big fast,' and then they start to decay over time and the brand loses something. Or they decide, 'We're going to stay deep and relevant,' but they're going to inherently restrict their growth. We're driving both."
As result, Yeti is still targeting marketing messages to niche communities such as hunters, surfers and climbers as part of the "depth" agenda but also adding "new pillars, new communities and new reasons for consumers to buy" as part of the breadth agenda.
Reintjes said Yeti products should naturally have a broader reach as none were ever designed for a single-use case. For example, the hard cooler that might have been bought for fishing is also being used for the backyard barbeque or tailgate party. The introduction of new products, that now also include bags, enables Yeti to play a larger role in people's lives.
"We want to design more and more products that travel with the consumer at more points in their life," said Reintjes.

Other topics brought up during the discussion:
Investor concerns over durability: Reintjes was asked about investors' concern that since Yeti products are so durable, there are essentially few sales coming from replacements. Reintjes said that over the company's 13-years, the company has benefited from "multiples within categories" opportunities, or someone buying a different-sized cooler for their second Yeti cooler or a soft cooler for portability reasons. In recent years, "cross-category purchases" have increased as cooler fans have purchased Yeti drinkware and other newer categories.
Potential category extensions: Reintjes said Yeti uses two criteria to decide to enter a new category. One is whether the brand will be able to make a "discernible difference" to create enough differentiation in the category and maintain a premium positioning. A second is whether the timing to enter that category is right.
The CEO said, "Our team is working on plenty of products where we believe there's a discernible difference but now's not the right time because it's too many aisles over, figuratively speaking, to do it today, but it may make sense two or three years from now." He noted that Yeti continually gets suggestions for new categories. Said Reintjes, "We feel really good about where the sensors are on the permission of where the brand can go. We're very disciplined about where it goes."
Photos courtesy Yeti