Yakima Products Inc. has hired Ryan Martin as its new CEO, effective immediately. Martin was most recently global director of strategy and business development with Whirlpool Corporation, the world's largest appliance manufacturer.
"Yakima is an innovative and iconic brand that has led the cargo management category for 35 years, and I am looking forward to being part of the Yakima team and helping our consumers live adventurous lives. We have an amazing platform for success and I look forward to helping Yakima achieve its full potential," said Martin.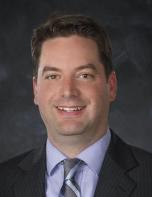 Martin, shown to the right, spent nearly 12 years with Whirlpool Corporation, holding various roles in finance, marketing, procurement and global operations at the company's global headquarters in Benton Harbor, MI. He also completed a two-year assignment in China, growing Whirlpool's procurement footprint. Martin holds a BA from Indiana University South Bend and an MBA from the University of Denver.
"As we mark our 35th anniversary in 2014, we're excited to welcome Ryan to Yakima. With his background and experience we are confident his leadership will take the company to the next level," said Bobbie Parisi, Global VP of Brand.
In his previous role at Whirlpool, Martin worked closely with Yakima's parent company Kemflo International Co. Ltd. for the past seven years, including product design, development and delivery of product to the market. Based in Pingtung, Taiwan, Kemflo is a manufacturer of consumer durables, water filtration, and metal and electronic products.

"Leveraging Ryan's long term relationship and vast understanding of our manufacturing platforms will prove an absolute benefit in helping Yakima continue to deliver the most relevant and innovative products to our retail partners and ultimately our consumers," said Jason McGibbon, Global Senior Director of Sales.
Clebrating its 35th anniversary in 2014, Yakima Products, Inc. is a world leader in vehicle racks and cargo solutions for a variety of consumers, from outdoor enthusiasts to car aficionados. The portfolios of brands include: Yakima, Whispbar and Prorack. The company's global headquarters is in Beaverton, OR.