By Thomas J. Ryan
Wolverine Worldwide's revenues fell nearly 39 percent in the second quarter ended June 27, but came in significantly better than internal expectations due to a 96 percent hike in online sales and strong trends towards the end of the quarter around outdoor, run and work.
Earnings and cash flow also came in significantly better than plan, thanks also to better margins and cost control efforts.
"The company's performance significantly exceeded our expectations entering the quarter on virtually every financial metric," said Blake Krueger, chairman, CEO and president, on a conference call with analysts.
Reported diluted loss per share came to two cents in the quarter ended, compared to earnings per share of 45 cents in the prior-year period. Adjusted diluted earnings per share were 8 cents and, on a constant-currency basis, 9 cents compared to 52 cents in the prior year. Wall Street on average was looking for a loss on an adjusted basis of 13 cents.
Reported revenue in the quarter was $349.1 million, down 38.6 percent on a reported basis and down 38.3 percent on a constant-currency basis. Wall Street was expecting $318 million on average. The decline reflects the widespread impact of the pandemic and related shut down of retail stores. On a regional basis, North America and EMEA performed the best.
Reported gross margin improved 170 basis points to 42.2 percent due to better-than-expected full-price sell-throughs at wholesale and an increased mix of its higher-margin e-commerce business. Most brands delivered solid gross margin expansion for the quarter.
Despite the store closures, inventory at the end of the quarter was down 5.0 percent year over year and down 7.0 percent, excluding the impact of new stores and the incremental cost of new tariffs. That compares to expectations of a mid-teens increase in inventory.
Earnings also benefited from a reduction in adjusted SG&A expense by nearly $38 million due to lower sales, quick action taken to adjust to the unplanned downturn in the global economy, as well as reduced compensation, marketing and travel costs in response to the pandemic.
Online Sales Surge 96 Percent
Krueger said Wolverine Worldwide benefited in the quarter from past investments in digital capabilities as the Merrill, Saucony, Wolverine, and Cat Footwear brands all delivered over 100 percent online growth. The total online channel for brands – including its own e-commerce business and the online business its wholesale partners – accounted for about two-thirds of revenue in the U.S. during the quarter. Online growth also delivered strong profit leverage, including nearly 600 basis points of operating margin expansion in the company's own e-commerce business.
The company increased digital marketing spend by more than 100 percent in the quarter to fuel growth and new customer acquisition and expects digital marketing spend for the year to increase more than 60 percent.
Another highlight in the quarter was the generation of over $116 million of operating cash flow, well above its highest expectations. Said Krueger, "The company has a proven track record of consistently generating healthy cash flows in a broad range of business environments."
The company paid down its revolver debt by $665 million, leaving a balance of $125 million, and ended the second quarter with $423 million of cash on hand, total liquidity of $1.1 billion, including cash and available borrowing capacity under the revolver, and a much-improved debt leverage position when compared to the first quarter. Given the strong cash performance in the second quarter, the company now expects to generate $200 million to $250 million of operating cash flow for the full year.
Krueger also said the company is benefiting from underlying changes in consumer behavior.
"During the pandemic, there has been a significant uptick in new runners and Saucony has been capturing many of these new consumers and building momentum with award-winning product innovation," he explained. "More people are getting outside and participating in outdoor activities, especially younger consumers, and Merrell is the market leader in the hiking category, and provides a broad range of products to help consumers enjoy the outdoors. Finally, people are tackling more do-it-yourself home projects in addition to continuing to work in essential jobs, spurring demand in work product, a category where we are well-positioned with market leaders like Wolverine and Cat footwear."
More investment dollars are being put behind Merrell, Saucony and Chaco in the back half of the year to take advantage of these evolving trends.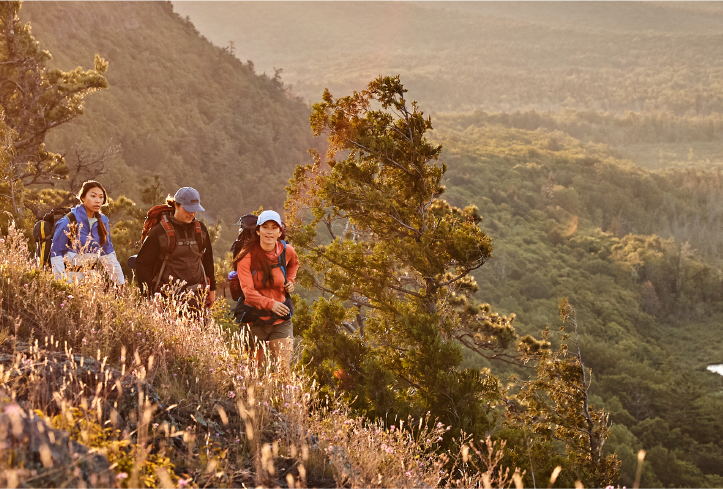 Merrell's Online Sales Climb 140 Percent In Q2
Wolverine Michigan Group revenues were down 31.2 percent in the quarter on a currency-neutral basis and decreased 31.7 percent on a reported basis, to $217.4 million. The Michigan Group includes Bates, Cat Footwear, Chaco, Harley-Davidson Footwear, Hush Puppies, HyTest, Merrell, and Wolverine.
Krueger said Merrell and Cat were both down more than 30 percent. The flagship Wolverine brand, which benefited from several essential retailers remaining open during the pandemic, was down less than 30 percent. Chaco was only down in the mid-teens due to its high digital penetration and the success of the Chillos sports slide. The segment's smaller brands were down double digits.
Krueger said e-commerce was the primary revenue and earnings driver across the Wolverine Michigan Group portfolio in the second quarter. Merrell.com grew approximately 140 percent while nearly tripling customer acquisition year over year. Said Krueger, "The brand effectively engaged consumers digitally with significant increases in social engagements, driven by highly relevant story and product celebrating the power and benefits of the outdoors. The combination of compelling new products in the hiking, trail running, outdoor and at-home casual categories and strong customer engagement helped generate robust online demand. The consumer's responding to new products and fresh stories and the pipeline is full with the brand also benefiting from the outdoor trend tailwind."
On the performance side, Merrell product that performed well included the Ventura, Nova and AltaLite offerings, as well as the classic Moab hiking collection. On the lifestyle side, the Juno sandal collection along with a number of slip-ons, the Hot Moc, Hydro Moc and Jungle Moc, generated strong sell-throughs.
Wolverine and Cat footwear grew their e-commerce businesses even faster than Merrell with the help of a strong response to the new products. Wolverine.com's top seller was the ShiftPLUS work boot featuring the brand's new DuraSpring technology. Catfootwear.com was led by the Excavator Superlite collection in work and the Intruder in the lifestyle category.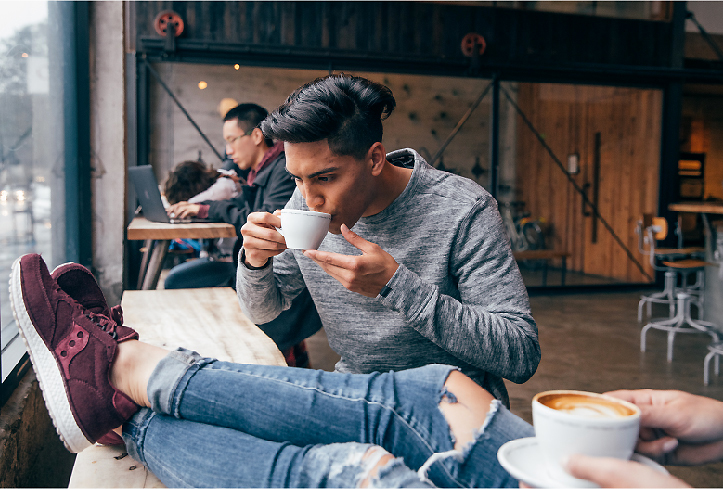 Saucony's Growth Benefits From Strong Innovation
Wolverine Boston Group's revenues plunged 46.7 percent in the second quarter on a currency-neutral basis, and 46.9 percent on a reported basis to $122.5 million. Wolverine Boston Group includes Keds, Saucony and Sperry Top-Sider.
Saucony had a "relatively solid" quarter with revenue down a little over 25 percent but improvement in the back half. Sperry and Keds, as more fashion-oriented brands, were more heavily impacted by stay-at-home realities and soft trends in casual footwear, finishing down approximately, 60 percent, and 50 percent, respectively, in the quarter.
Online, saucony.com nearly tripled revenue, driven primarily by new product innovation and significant new customer acquisition. The product innovation also helped increase the brand's average selling prices overall and expand gross margin by 500 basis points.
Krueger said Saucony "captured the world's attention and gardened numerous awards" with its Speedroll design geometry and PwrRun midsole cushioning technology. The brand continues to roll out the PwrRun technology across its entire product line.
The new Endorphin collection launched in Q2 with the Pro model, featuring a PwrRun midsole with a carbon fiber plate, became the top-selling carbon plate running shoe in the run specialty channel in June. The new Ride 13, one of the brand's largest franchises, is already delivering high double-digit growth versus the previous model, ending the quarter with a double-digit order backlog increase. The CEO said, "Saucony's product and business fundamentals are very strong and the brand is clearly benefiting from the consumer running and health and wellness trends."
Internationally, Saucony performed well in Europe and in China. In China, Saucony's joint venture partner opened 12 new stores during Q2 that are performing above plan and the partner expects to open around 40 by year-end.
Sperry.com grew over 30 percent in the quarter driven primarily by new customer acquisition with the brand's new Plush Wave product collection continuing to gain traction. Sperry's John Legend partnership continues to resonate with consumers with a major marketing campaign planned for fall. Sperry also plans to expand its iconic Saltwater Duck Boot offering into men's and diversify the women's assortment this fall. Said Krueger, "The brand is the leader in the rain boot category in the U.S. and has seen encouraging category trends with retailers for the back half."
Third Quarter Sales Expected To Decline Less Than 25 Percent
Mike Stornant, SVP and CFO, said the company expects third-quarter revenues to be down less than 25 percent. So far in the third quarter, performance and need-based brands including Merrill, Saucony, Wolverine, Cat and its smaller work brands are continuing to perform better than its lifestyle brands and that's expected to continue. Saucony is expected to see its growth accelerate in the second half.
Traffic in the U.S. has slowed recently since stores have reopened as consumers react to an apparent second wave of the pandemic being experienced in several states. E-commerce growth remains robust but has moderated to about 50 percent in the last few weeks as physical stores have reopened and that's expected to continue for the balance of the quarter.
Gross margin remains healthy but should moderate to more normal levels as stores reopen and Wolverine returns to a more balanced wholesale revenue mix. Internationally, the EMEA is expected to perform better than other regions, partially due to the relative strength of the company's own businesses there, followed by the Asia Pacific. Latin America is projected to continue to lag the recovery more slowly.
"The global economy continues the reopening process, but as we have seen here in parts of the U.S., not without some volatility," said the Stornant. "As such, we remain focused on adeptly adjusting course as needed and managing the fundamentals of the business. The company has proven its ability to consistently generate earnings and cash flow for shareholders, even in severely compromised global market conditions. With the second quarter providing the most recent example, our diversified global portfolio effectively mitigates risk while our nimble operating model and relatively low fixed cost structure enable us to pivot quickly when faced with challenges. The company has the liquidity and the balance sheet to weather near term headwinds while fueling future investments. Our team is focused experienced and determined. And I am confident in our ability to emerge an even stronger company."
Photos courtesy WWW